Create a corporate gifting service (& bring in Christmas revenue)
Rose Miller, 17th Oct 2023
When any festive season rolls around, you can almost feel the stress of all those companies gearing up for the corporate gifting season. Whose customers and staff will be expecting something bigger and better than last year, and whose budgets will be set and ready, but to be spent on what? A lovely gesture as it is, the job of gifting on mass can be a tricky one. From choosing where to shop, to landing the right gift idea, the faff involved means corporate companies are just looking for ways to outsource it.

The good news is that their challenge presents the perfect business opportunity for businesses like you; to provide a ready set solution in the form of a corporate gifting service.

Imagine the revenue you could generate by adding this extra service?

In this blog we'll cover ideas on how to use your products to create ready-to-go gifts, and what packaging options work best for which produce. Try it out and watch the Christmas revenue roll in.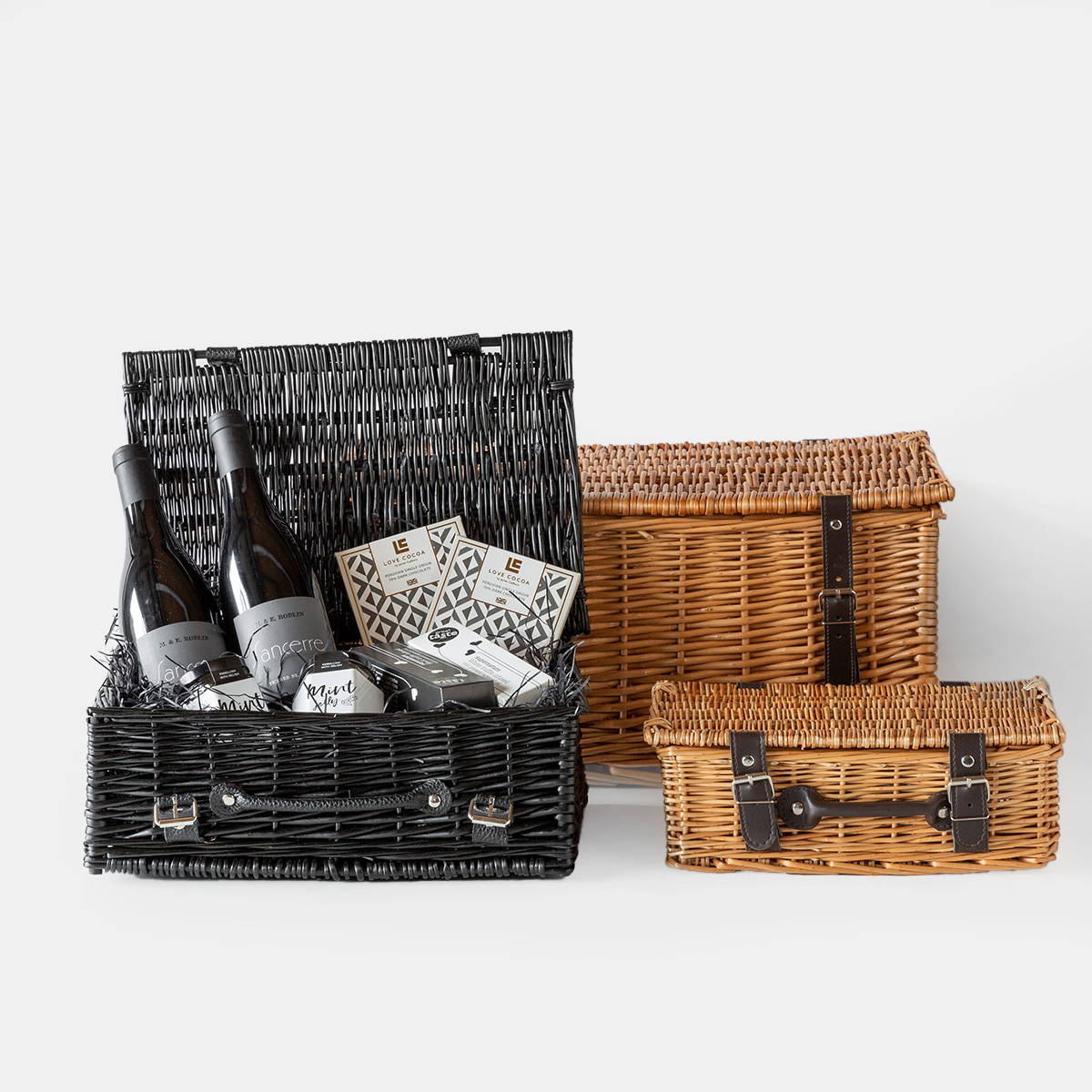 A beautifully decorated, filled to the brim hamper makes the perfect done-for-you gift option around busy seasons. We'd advise creating a few different options so you have an offering for both small and large companies with different budgets and requirements. Our Wicker Hampers range from 12 inches to 24 so you're set for a selection.
Creating your own gift boxes means it's up to you how you fill them. Use this as an opportunity to showcase your favourite jams or the just-in wine you'd like to be selling more of for example, and curate your customers' experience. This also takes all the decision making out of the equation for your customers, making it an easy yes.
Designed with faux leather handles and straps, and made from quality autumn willow, our wicker hampers bring an added luxury and paint your products in a whole new light - which means you can hike up the price tag on the exact same product. If you are looking to add even more perceived value, try personalising yours by overprinting your design or company name on either the liner or the lid to create a branded wicker hamper.
For the full effect, finish it off with some shred & wrap, for a beautifully put together gift set and ready.

The perfect upgrade to wicker and card, Wooden Wine Boxes deliver the ease, simplicity and grandeur corporate customers are looking for.

As we covered, creating a selection is key to ensure you're covering the whole customer base. For a simple choice, our one-bottle wooden wine box, which was in fact one of our first ever products and is still one of our best sellers, is an easy choice to take a simple bottle of wine and turn it into a ready-to-go gift. If you'd like to showcase your best 3 for example, try the 3 bottle wooden wine box which is also made with pine and timber but comes with a slinky sliding lid. And for the piece de resistance option, try placing your best in show bottles in a Luxury Elm Wood Box for some serious class.

The lovely thing about a wooden wine box is they're not just for wine! Some of our deli customers like to use the 2 bottle wooden box to fill with festive jams and chutneys on one side and a bottle of wine on the other.

And the beauty of these means two gifts in one for your customers as they're often kept as keepsake items, so you can definitely hike up those price tags.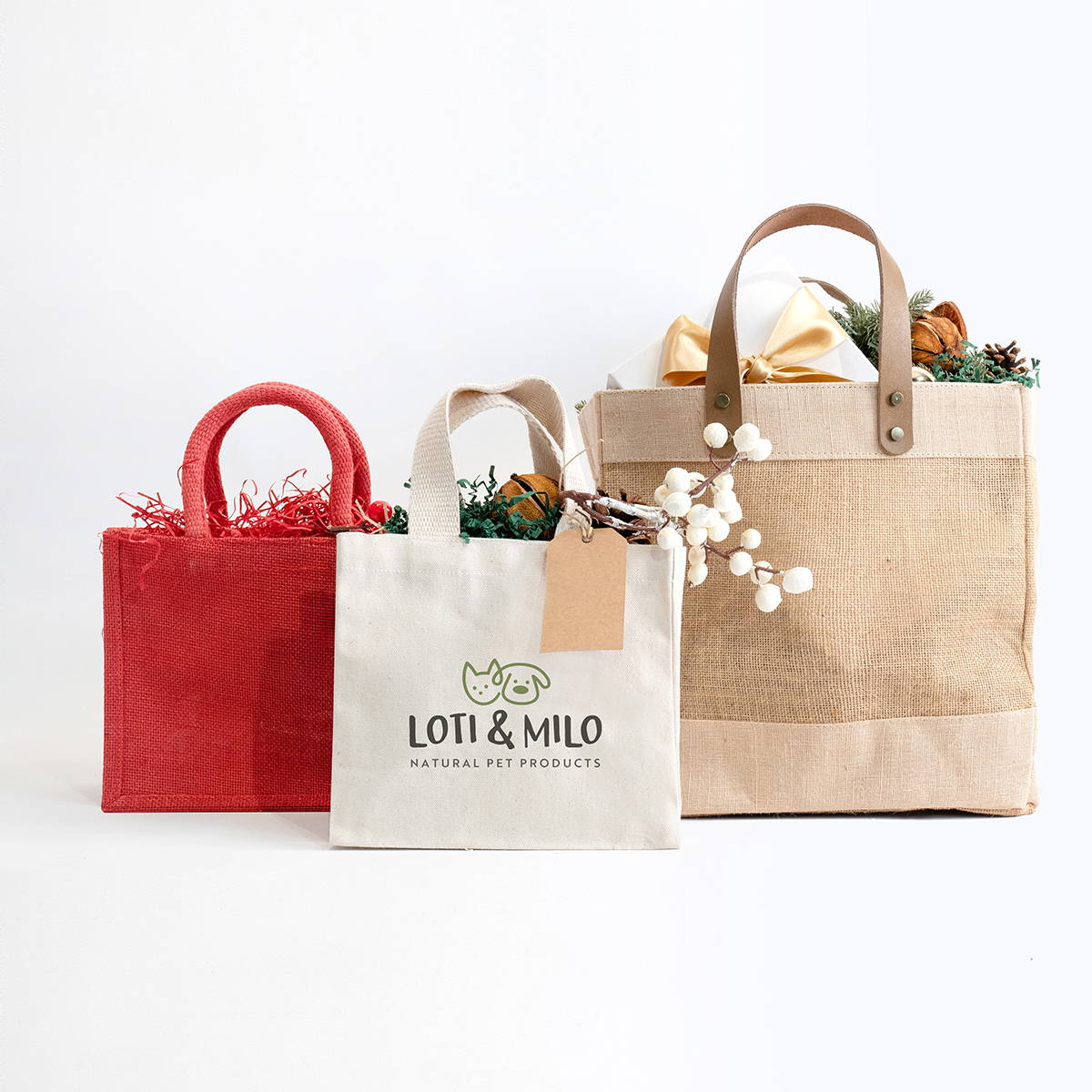 If you are looking to add this service to your offering but worried about overspending before you know your return on investment, this is the perfect place to start. Low cost and no fuss, filling up gift bags with your festive goodies and placing them around your shop or online store is the perfect tester.

You can fit any kind of seasonal produce in a gift bag, whether that be a bottle of your finest or a homemade jam selection, their shape is flexible for filling. This simple, budget-friendly packaging solution is made for tasty treats and adds perceived value with very little. The range includes everything from cotton sacks to jute bags, and comes in a variety of sizes, colours and materials, so there's something for every style.

Added extra? Our bottle bags can all be personalised with your own design, company name or logo - simply overprint whatever you like and see your designs come to life.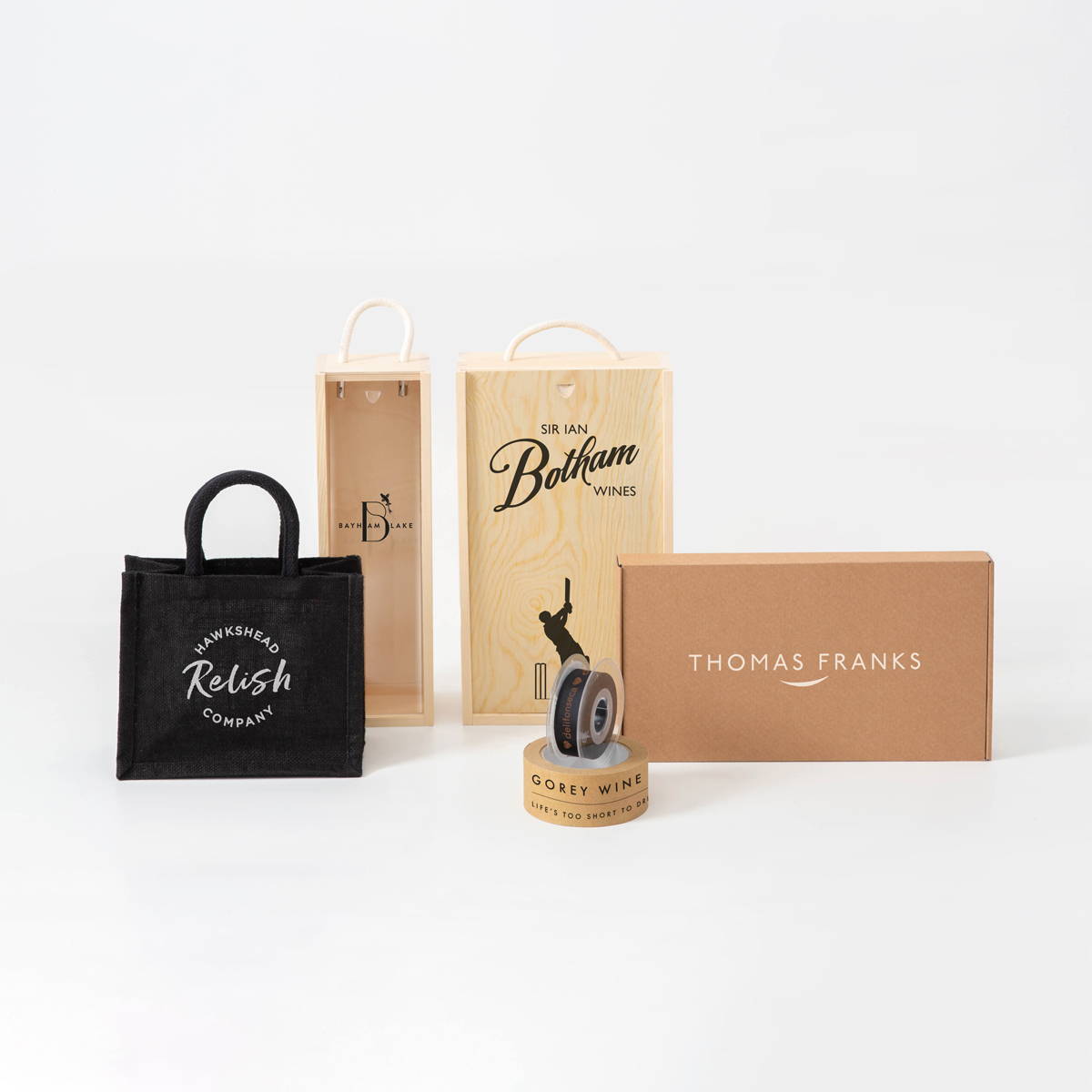 Personalisation & Bespoke
The great thing about having a corporate gifting service is customers returning year on year to repeat their bulk buy orders. One way to ensure they remember you is to keep your branding visible and prominent.

We've talked about personalisation throughout, which allows you to overprint a design or logo on top of our stocked items. Bespoke however, takes this one step further.
Our bespoke service allows you to create an entirely custom-made design. From the fabric to the colour to the added details, every inch of a bespoke item is customisable.

This option is a brilliant way to get creative and add something totally unique that will take your brand to the next level. Explore more on our bespoke service here.