Published by ben@wbc.co.uk BigCommerce on 16th Feb 2021
GIFT PACKAGING IDEAS FOR MOTHER'S DAY
Oscar Wilde wrote "All women become like their mothers. That is their tragedy. No man does. That's his."
So it's with equal measure of gratitude and fear that you dare not forget what has become arguably your next fantastically placed retail spin off. Mother's Day, 14th March.
Time to dust off the Valentine's gift shelves and get ready to celebrate the day of MUM with a collection of impulse purchases that should inspire extra sales. And even though it's only February, if you're already feeling overwhelmed with 2021's retail opportunities, fear not, here are a few ridiculously simple gift packaging ideas that we promise will not deplete your time, energy or budget. In fact, the chances are you probably already have some extra packaging in stock already - just dress it the Mum way and you're good to go.
---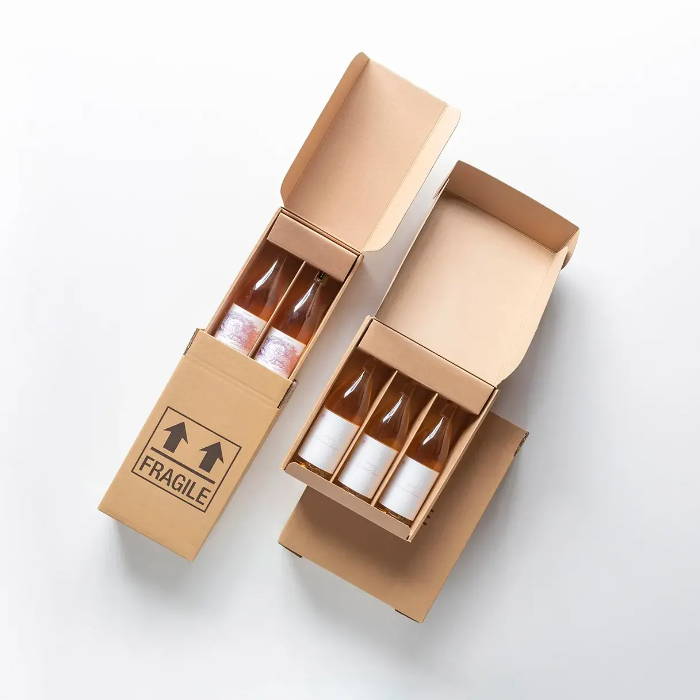 With smart kraft outers like this, you can be sure the outside looks just as Mum worthy as the inside.
Bottle gift boxes come in 1 - 6 bottle variety, (depending on how much you love your mum) and made from 70% recycled content and fully recyclable so you score extra brownie points with customers too.
The beauty of neutral packaging like this is that it's completely versatile for all year gifting. What's more, it's a blank canvas just waiting to be spruced up with our range of stickers, gift tags and bows.
---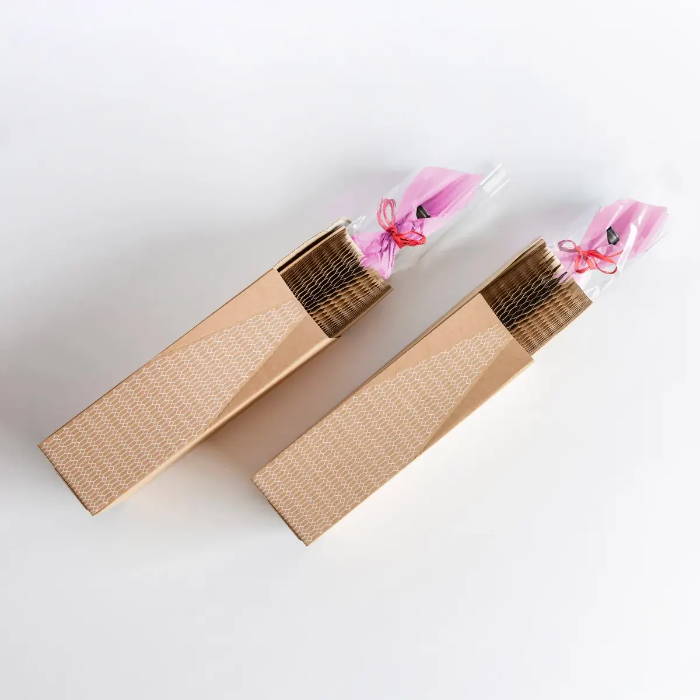 Flexi by name, flexi by nature, this is a box that offers you a gift pack and transit in one! Because who doesn't love a multi-purpose gift packaging option? You may already have Flexi-hex boxes in stock, but if you haven't tried it, call us now for a sample. Then all you need to do is dress your bottle for the occasion. Snap up some pastel coloured tissue paper, some ribbon and maybe a gift tag and you're good to go.
---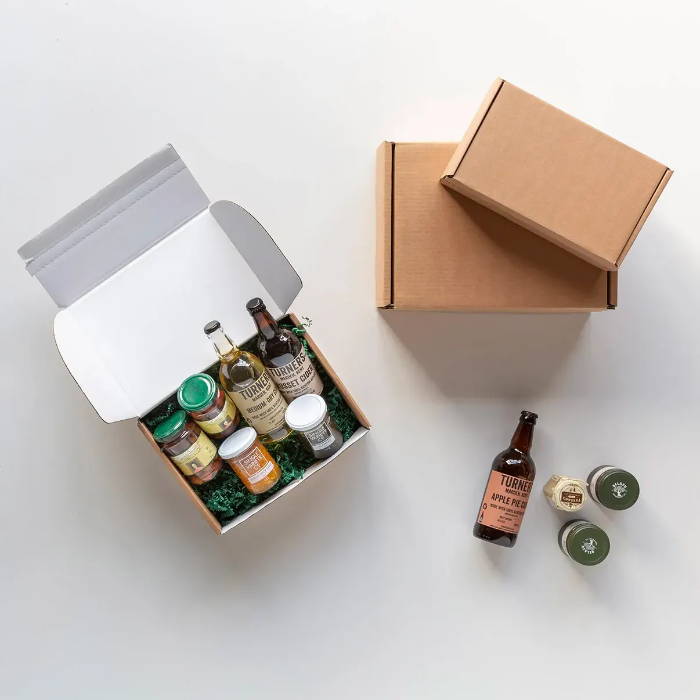 Quick and easy pack and post solutions are a retailer's best friend as mail order becomes the new way we give gifts. If you're an online retailer sending corporate gifts or a gift shop, farm shop, garden centre or deli trading online our range of protective packaging allows you to send Mother's Day hampers through the courier network safely and securely everytime.

---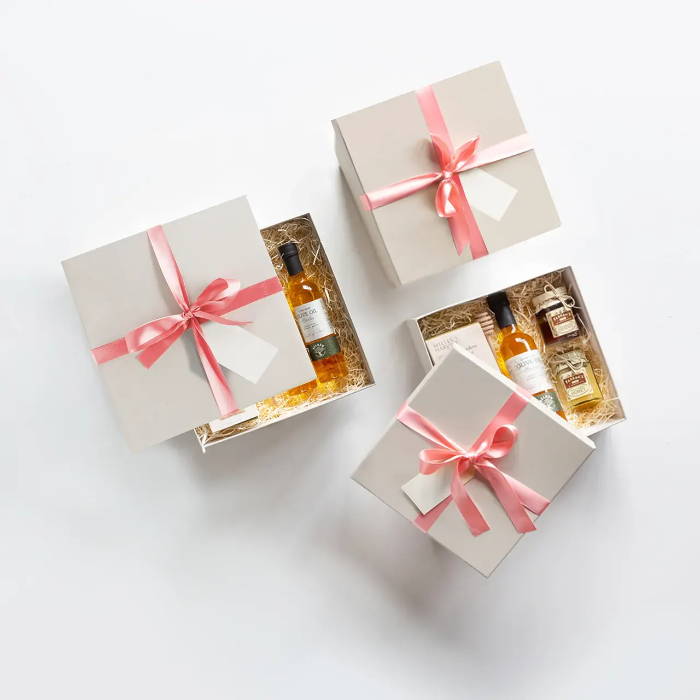 Do you have hamper boxes left over from Christmas? Don't let them go to waste, use them to spring clean slower moving lines of products and make up pre-made hampers that every mother will love. Here we've chosen a simple pale pink ribbon from our extensive range of finishing touches, ribbons and bows.
---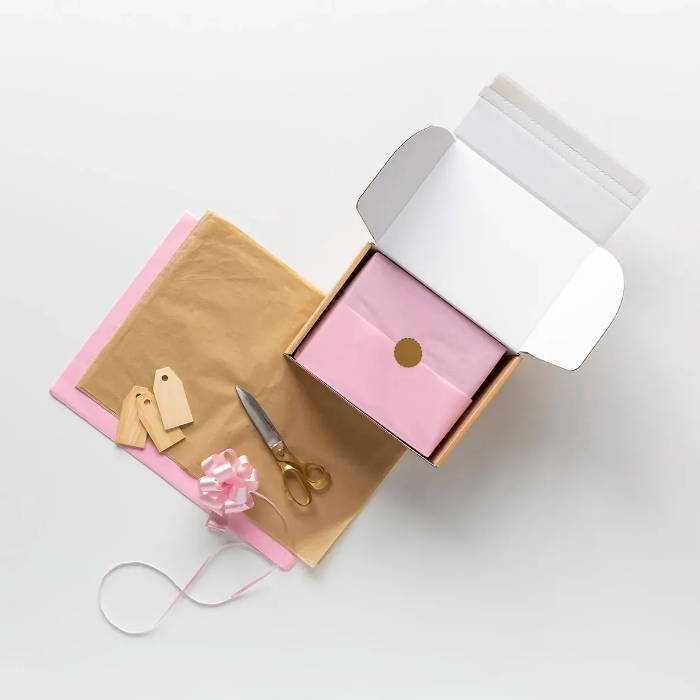 Accessorising your gifts to suit the occasion is a sure fire way to ensure your offering remains fresh and relevant. Added to your selection of cartons, bags or baskets, use finishing touches as a simple way to make the most of every opportunity. The colour combos you choose leaves customers in no doubt why they need to buy the item, PLUS it makes it so easy to offer the same gift with a different message, the next time!
For more ideas on how to dress a hamper check out our blog Simple Gifting: It's all in the finishing touches
---