Published by ben@wbc.co.uk BigCommerce on 31st Oct 2023
The ability to safely deliver products to customers is essential to pretty much every business nowadays. When it comes to sending bottles through the post, what should be the simple art of transporting from A to B, can be anything but. Many couriers are deliberately vague about whether they will carry glass bottles. Many more, refuse to insure parcels even if they will carry them.
With this in mind, we put together your guide to bottle transit packaging covering all the options we offer so that you can make a more informed choice on which is best for your business. For you, it usually comes down to cost versus the level of protection, but nowadays environmental considerations are high in consumers priorities too.
To help you figure out which bottle transit box fits which occasion, we've broken it down for you. Ultimately it's your choice how you send drinks, wine and Champagne gifts, but we have options that meet every need and budget, and our grid system at the bottom is a quick reference guide to help you decide just that.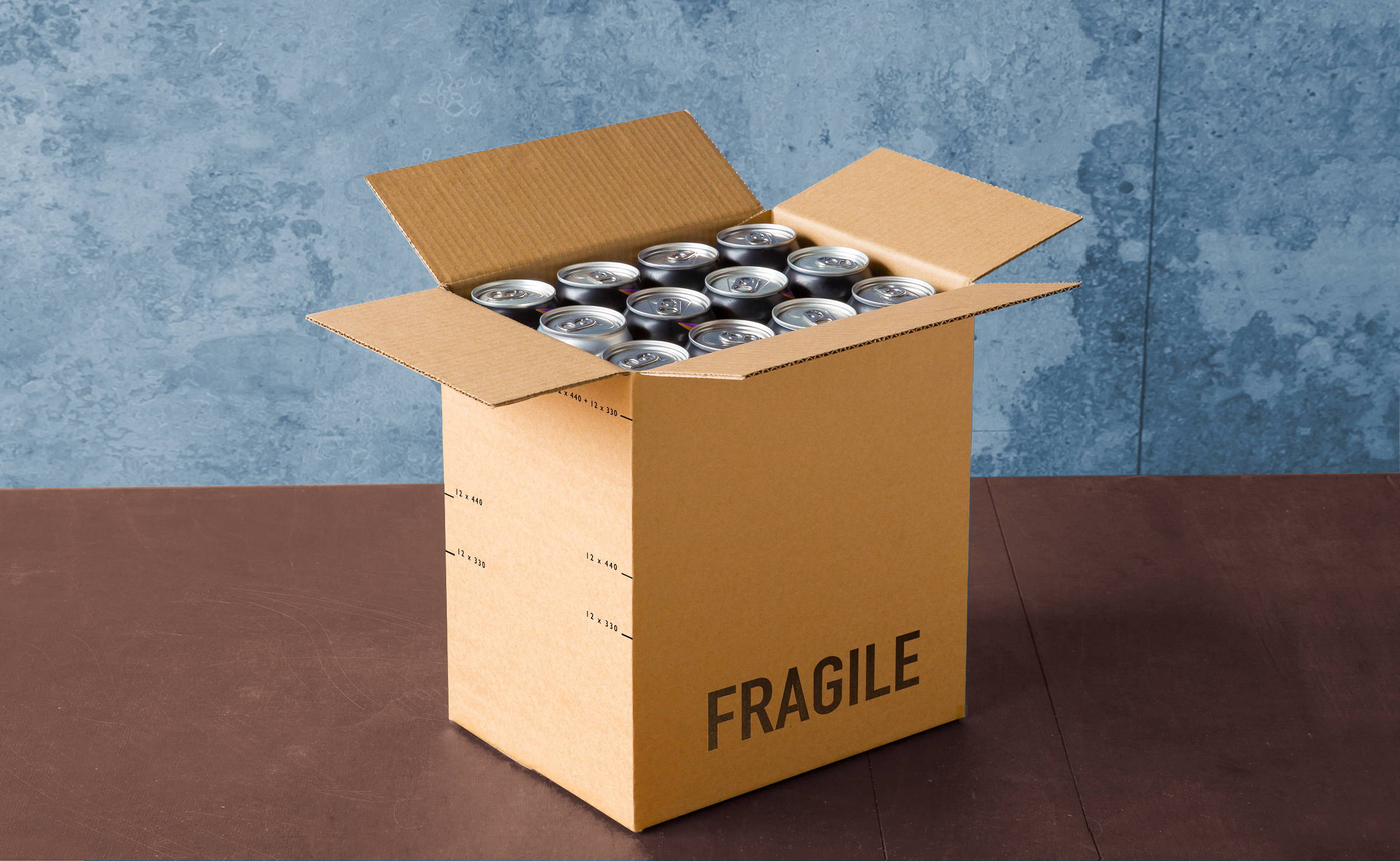 Repacking cases are the entry-level transit with minimal protection designed for repacking mixed cases in-store. They are perfect for 'case of the month' or selection boxes, local shop deliveries or for customers carrying wines from your premises to their cars.
Single wall

Includes lightweight removable dividers

Quick & easy to assemble

Delivered flat packed

70% Recycled material used in its manufacture

100% Recyclable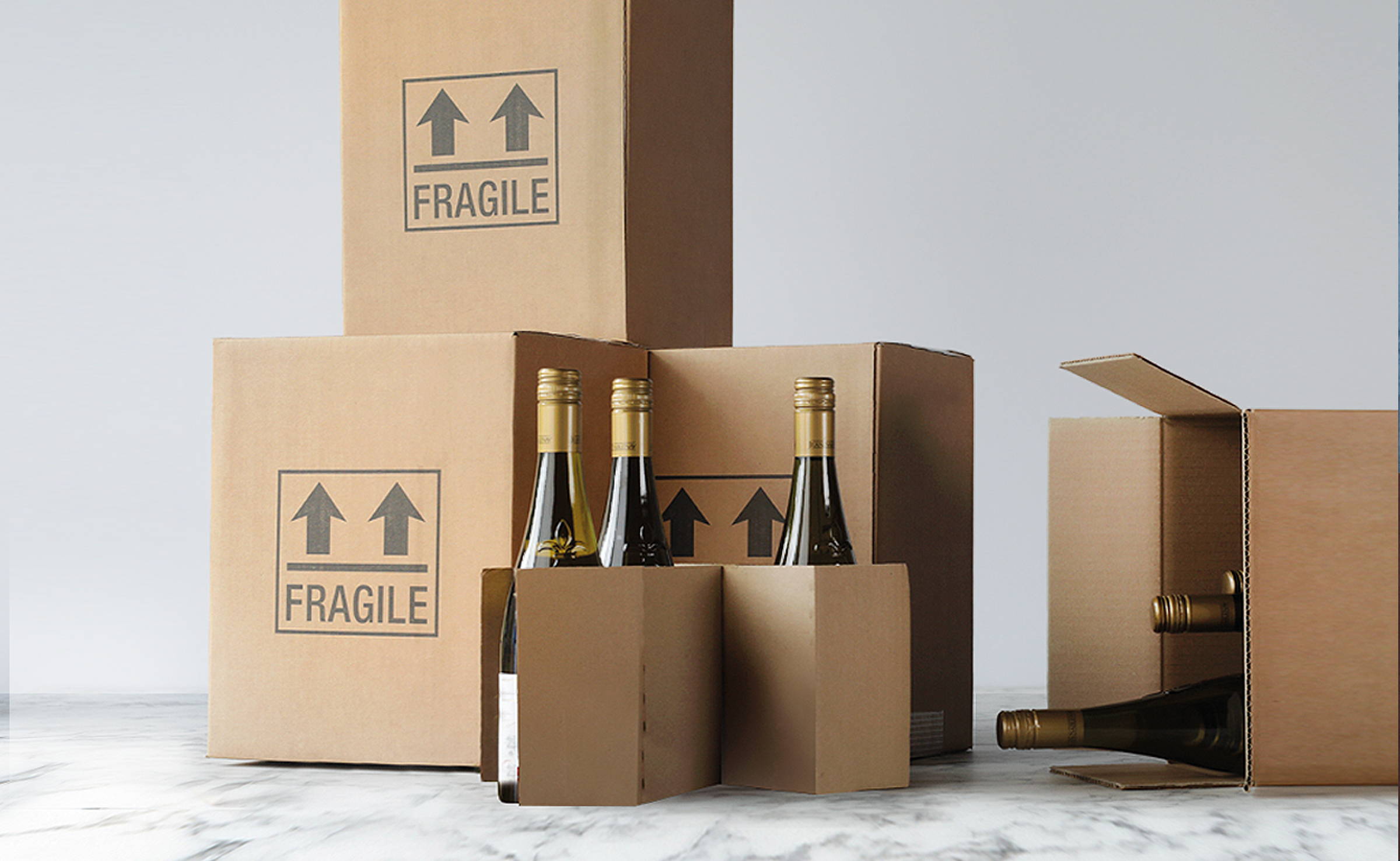 The Budget range offers great value transit packaging and is one of our top 10 bestsellers. Made in the UK from strong double-walled BC fluted cardboard, each box includes internal dividers and a base plate. For extra protection add a starburst pad in the B6 six bottle to hold bottlenecks firmly in place.
There is a Budget + option on the 12 bottle, giving you the added security of another double-walled carton surrounding the pack for added cushioning.
Cardboard Box for transporting & storing bottles

Printed with arrows indicating which way the box should be carried

Printed with Fragile on both sides

70% Recycled material used in its manufacture

100% Recyclable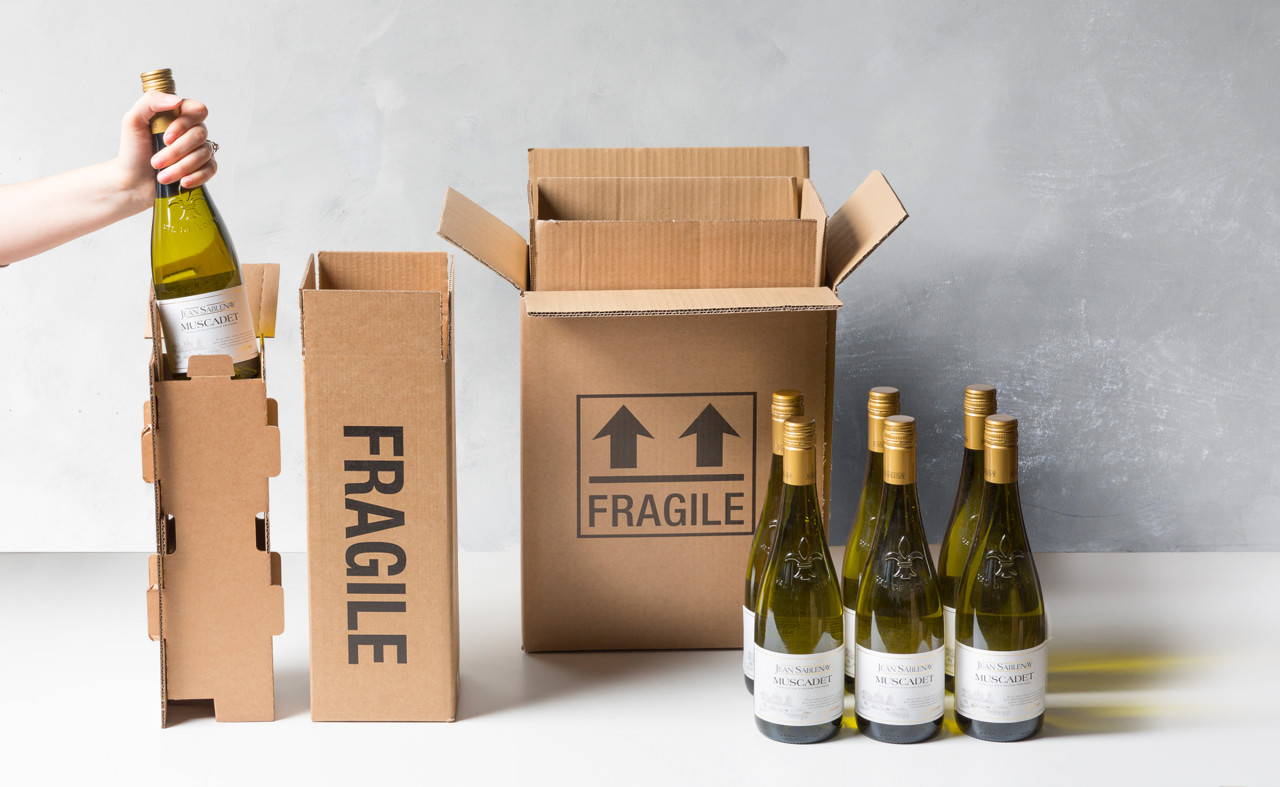 The Mailsafe range is made in the UK from 100% recyclable and biodegradable paper. It's our space-saving alternative to Polysafe that comes flat packed and offers excellent levels of protection.
The 6 and 12 bottle packs come with strong quadruple wall protection, double-walled dividers and starburst bottle neck fittings included. Remember, all components can be purchased separately, simply call our team for details.


Made in the UK from double-walled corrugated board

Delivered flat packed

Fits standard bottles of wine or Champagne

70% Recycled material used in its manufacture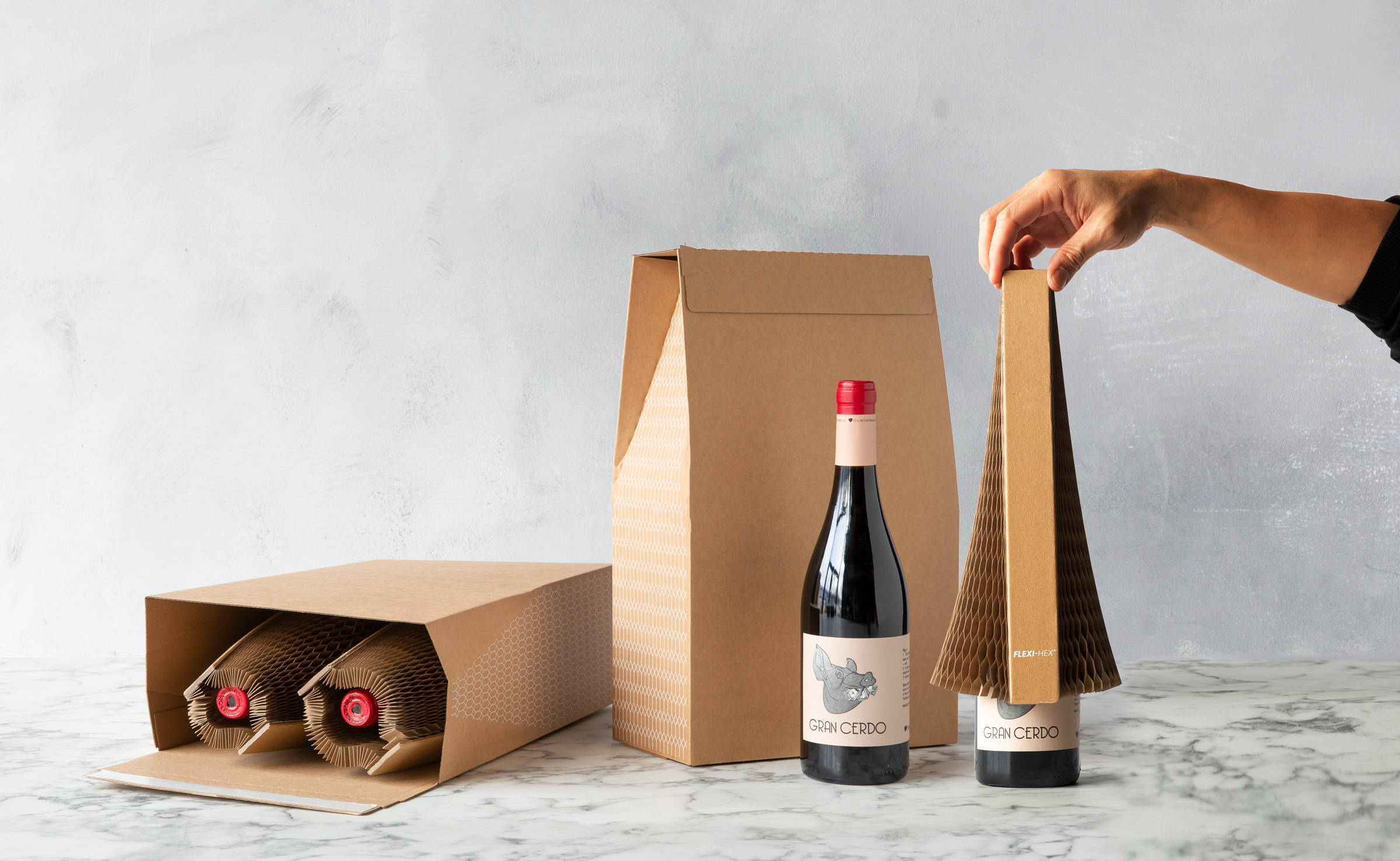 Transit packaging is traditionally very utilitarian but Flexi-Hex bridges the gap between transit packaging and gift packaging! High levels of protection combined with a smart and contemporary design. Flexi-Hex offers a courier proof gifting solution for 1 and 2 bottles.
Delivered flat-packed for easy storage and dead simple to assemble, choose Flexi-Hex® for a high-performance transit box that ensures your customer's order arrives in tip-top shape, every time.
Turns transit packaging into a gift

High levels of protection

Quick and easy to use

Self-seal - No tape required

Customer simply uses tear strip to open

100% Plastic Free and 100% recyclable

Minimal storage space required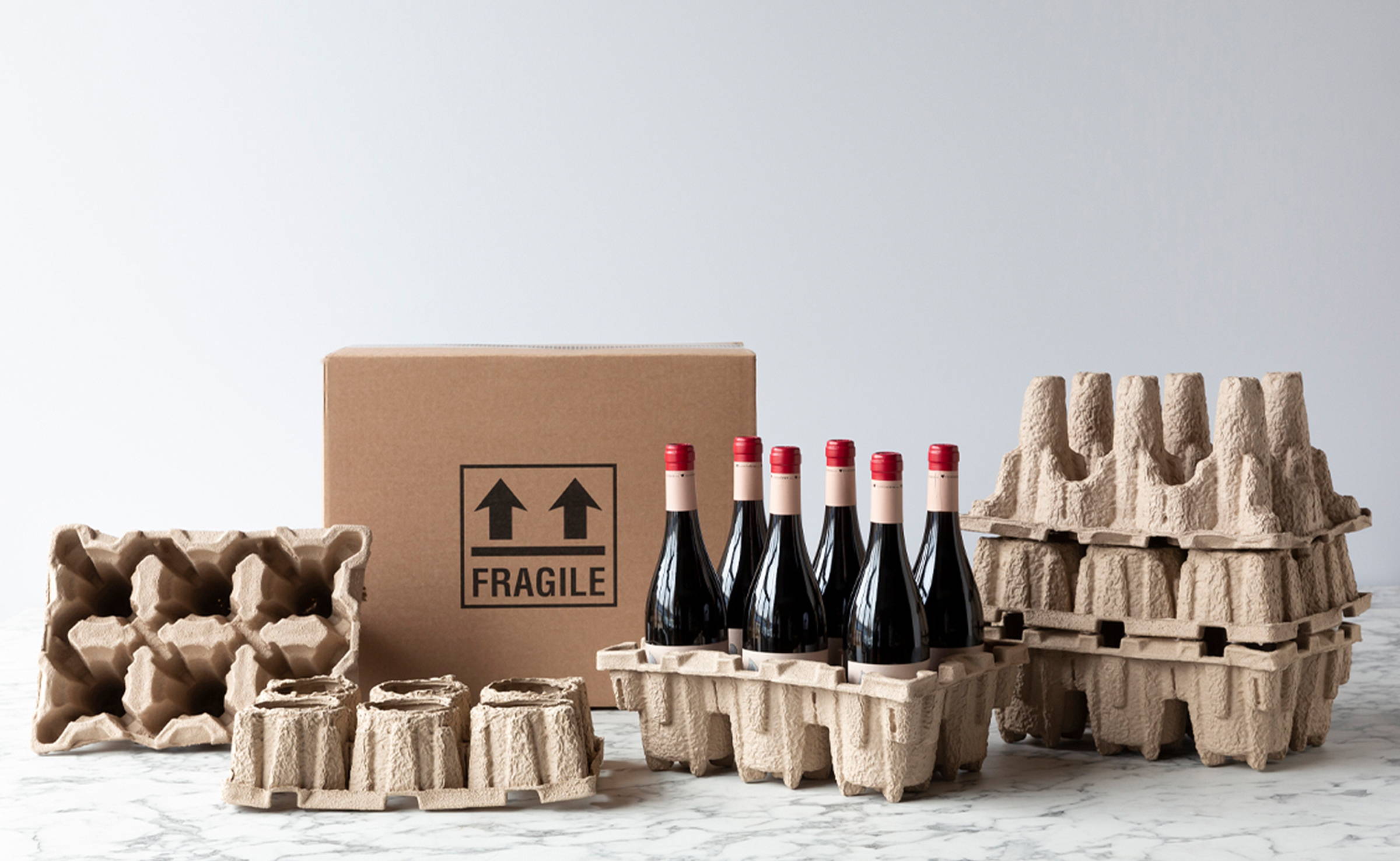 Pulpsafe is an eco-friendly alternative to polystyrene and plastic. It brings to the drinks market a totally sustainable solution for shipping 1-12 bottles and 1- 5 Magnums that doesn't compromise on protection.
Pulpsafe is recyclable, compostable and biodegradable, and unlike many products claiming these benefits, Pulpsafe is accepted for recycling by all local councils without the need for specialist treatment.
If that wasn't great news already, it biodegrades in just 6 months or less in any household compost heap rather than a lot of "biodegradable" products that only biodegrade in carefully controlled industrial composting systems. That's 449.5 years quicker than some of its plastic counterparts!
Quick and easy to use

High levels of Protection

Internal fittings are 100% recyclable, compostable and biodegradable

Internal fittings are made from 100% recycled material

Outer carton is made from 70% recycled card & is 100% recyclable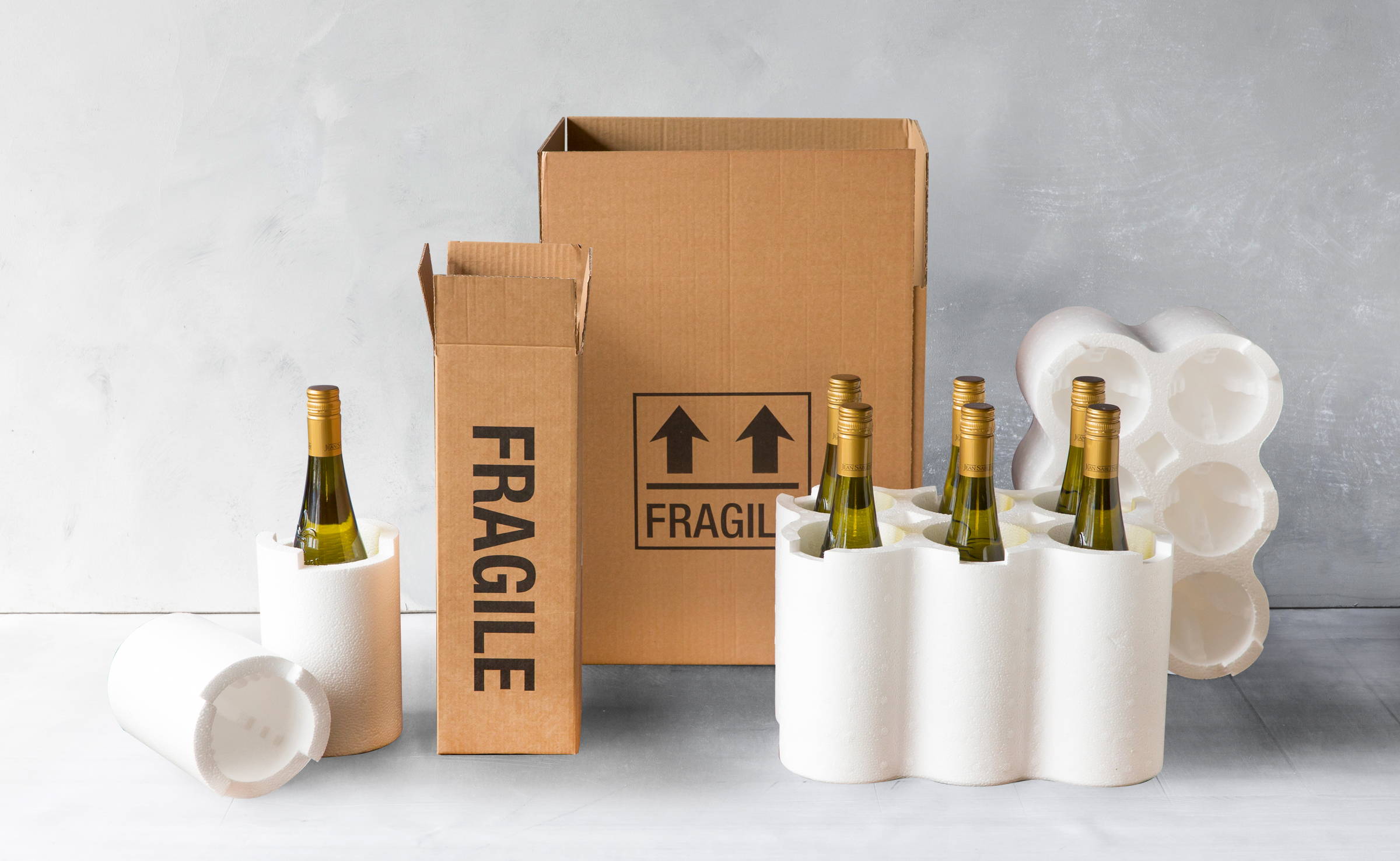 Polysafe is a lightweight polystyrene packaging for transporting wines. Suitable for international air freight, it's robust and capable of withstanding the roughest national courier networks using conveyor based sorting systems. Its polystyrene core acts as a good insulator and protects wines from fluctuations in external temperatures.
While superior quality and performance don't come cheap, Polysafe is simply the only range WBC would recommend for high-value wines and champagne distribution.
Quick and easy to use

High levels of Protection

Lightweight so perfect for Airfreight

Well insulated so protects against extremes of temperature

Outer carton is made from 70% recycled card

Outer carton is 100% recyclable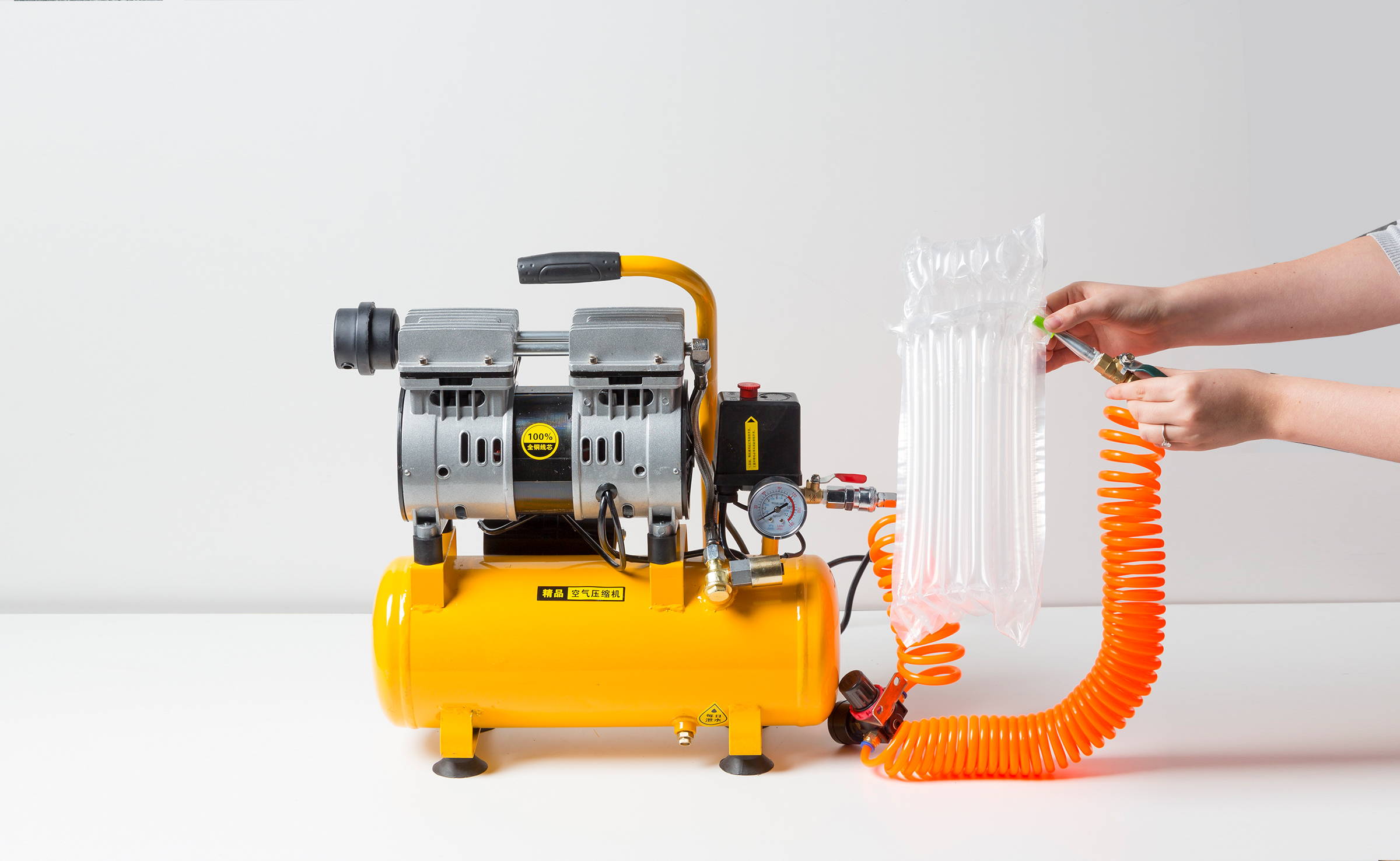 As strong and protective as polystyrene but without the bulk and need for storage. Surround your bottles with an inflatable bottle bag!
3 steps to Safe Air protection
Insert your bottle into the Safe Air bag, and then inflate

Inflate the Safe Air bag using our standard air-pump (sold separately)

Place the Safe Air bag into your transit outer box and send
High levels of Protection

Minimal storage space required

Lightweight so perfect for Airfreight

Outer carton is made from 70% recycled card

Outer carton is 100% recyclable
Looking for Bulk Buy Savings?
On 90% of our transit packaging products, we offer significant savings for buying in bulk, by the pallet. Look out for "Bulk Buy" logos in our brochures and online for up to date prices.
Where you are using multiple pallets on a regular basis please contact us on sales@wbc.co.uk or call 020 7737 9500 to discuss bespoke pricing. We are more than happy to manufacture printed outer cartons for you that will work with our inserts and are equally happy just to sell you the internal fittings separately. Throw in printed tape and a wide range of packaging sundries and we really can make your lives that bit easier.