Published by ben@wbc.co.uk BigCommerce on 31st Oct 2023
The Greener Way To Send Drinks

By Bobby Stearns - 2/11/20
What if the drinks market found a truly environmentally sustainable solution for shipping beer, wine and spirits safely through the post? What if there was a genuine alternative to polystyrene and plastic with comparative protection? Wouldn't that be a game change? Queue drum roll. Welcome to Pulpsafe.
Pulpsafe offers a 100% biodegradable, compostable and recyclable solution for shipping beer, wine and spirits with the highest levels of protection.
Here's a few reasons why we think Pulpsafe might be the perfect choice for your business.
81% of respondents of a recent global survey felt companies should be doing a lot more to help to improve the environment.
That number rises higher when you look at the millennial generation. Millennials entered a period of peak purchasing power in 2020. With widespread pressure and high-profile anti-plastic campaigns, the debate has shifted from the fringes, to the mainstream. Any brand worth its salt is looking for concrete ways to cull plastic from their packaging.
That has an obvious knock-on effect on what you package and ship your goods in. For the drinks retailer, you have the added pressure of ensuring bottles arrive in the state you sent them in. And that's no easy task.
Pulpsafe makes things easier.
It offers high levels of protection for shipping bottles with the greenest possible eco-credentials. It comes with options for shipping pretty much every bottle size in the UK including bulbous gin bottles, beer cans and bottles. Not only is it just as easy to use as other transit ranges, its flexible nature allows for variations in bottle shapes, that more rigid materials would struggle to accommodate.
The other thing we like about Pulpsafe is that it's made right here in the UK. You can beat local production eh?
The Science Behind Pulpsafe?

Pulp is made by combining water and recycled paper, often card offcuts and recycled newspaper. This mush like substance is then moulded using wet pressing technology, which is heated to give it strength and rigidity.
Pulp gives new life to surplus waste paper and reduces the need for virgin paper. WBC's manufacturing partners operate a closed loop system, that utilises all their own packaging waste in the production of the pulp.
There are many products on the market with claim to be compostable, biodegradable, or recyclable but Pulpsafe is accepted for recycling by all local councils, without the need for specialist treatment.
If that wasn't great news already, it also biodegrades in just six months or less. Most "biodegradable" products only biodegrade in carefully controlled industrial composting systems. You can dispose Pulpsafe in any household compost heap, which is fantastic news for your end user.
Pulpsafe biodegrades 449.5 years quicker than its plastic counterparts!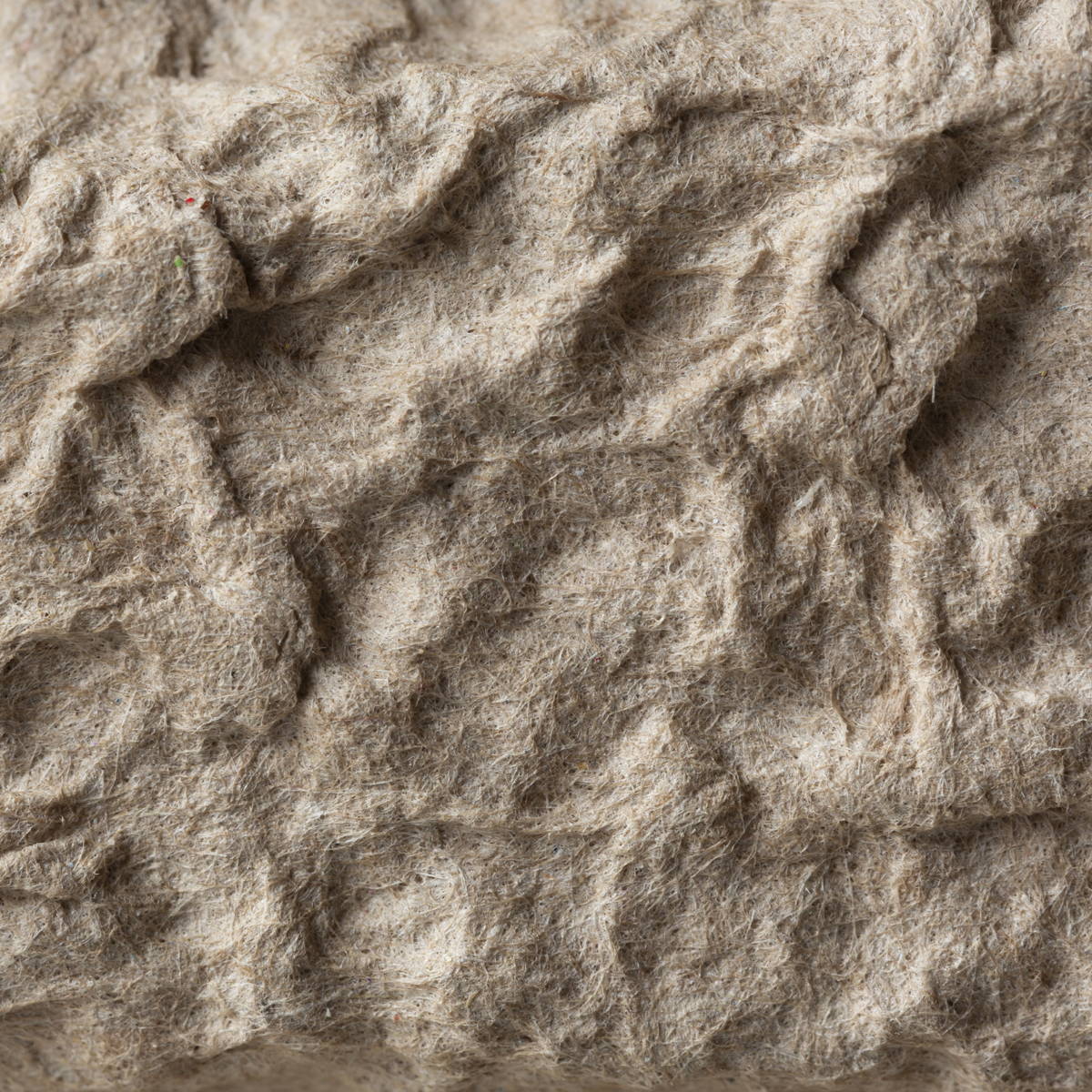 The production process begins by creating special moulds used during the manufacture process.
Using a Wet Pressing Technology, pulp is vacuum formed into a mould. Then it's wet pressed for a superior finish before being transferred into the tri-zone dryer. The dryer evaporates the excess water at a controlled rate, to prevent burning or scorching.
Once it's dry, moulded pulp retains its rigid shape.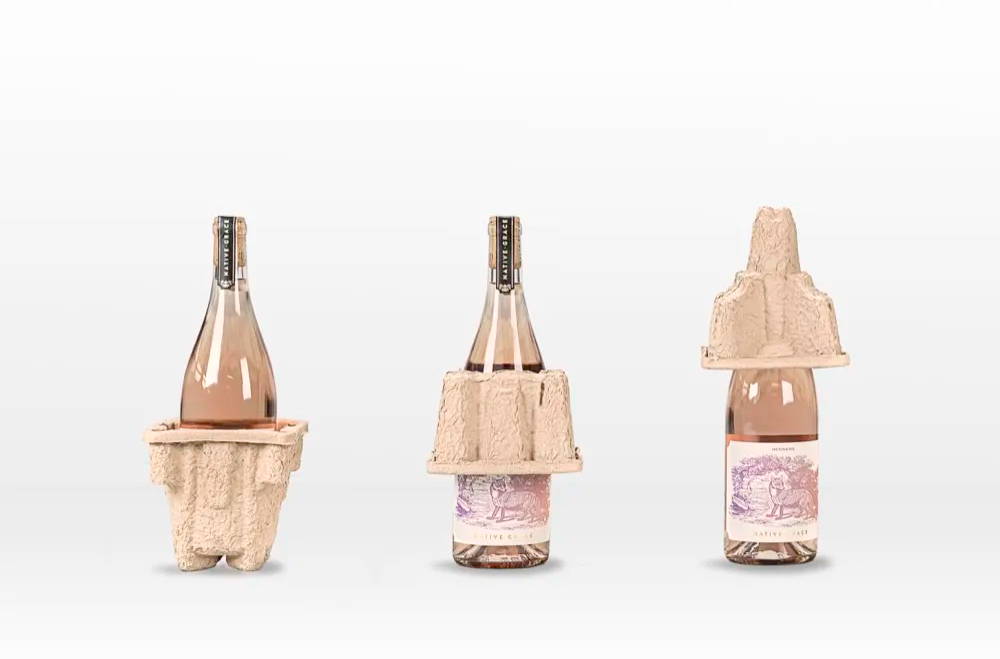 Pulpsafe is lightweight, robust and suitable for international air freight. It's capable of withstanding the roughest of conveyor based sorting system. But where Pulpsafe really comes into its own, is when it's compared to other wine shipping boxes like PolySafe (Polystyrene based) and Safe Air protective packaging options (plastic based).
When transporting fine wines or expensive bottles, polystyrene always comes top of our pick list. However, while it's technically recyclable too, current local government provisions make it hard to find facilities that do so. Air safe has a similar problem - it performs well, but its a plastic bag at the end of the day.
For those looking for high performance with environmental friendliness, Pulpsafe is finally a bonafide alternative on the market.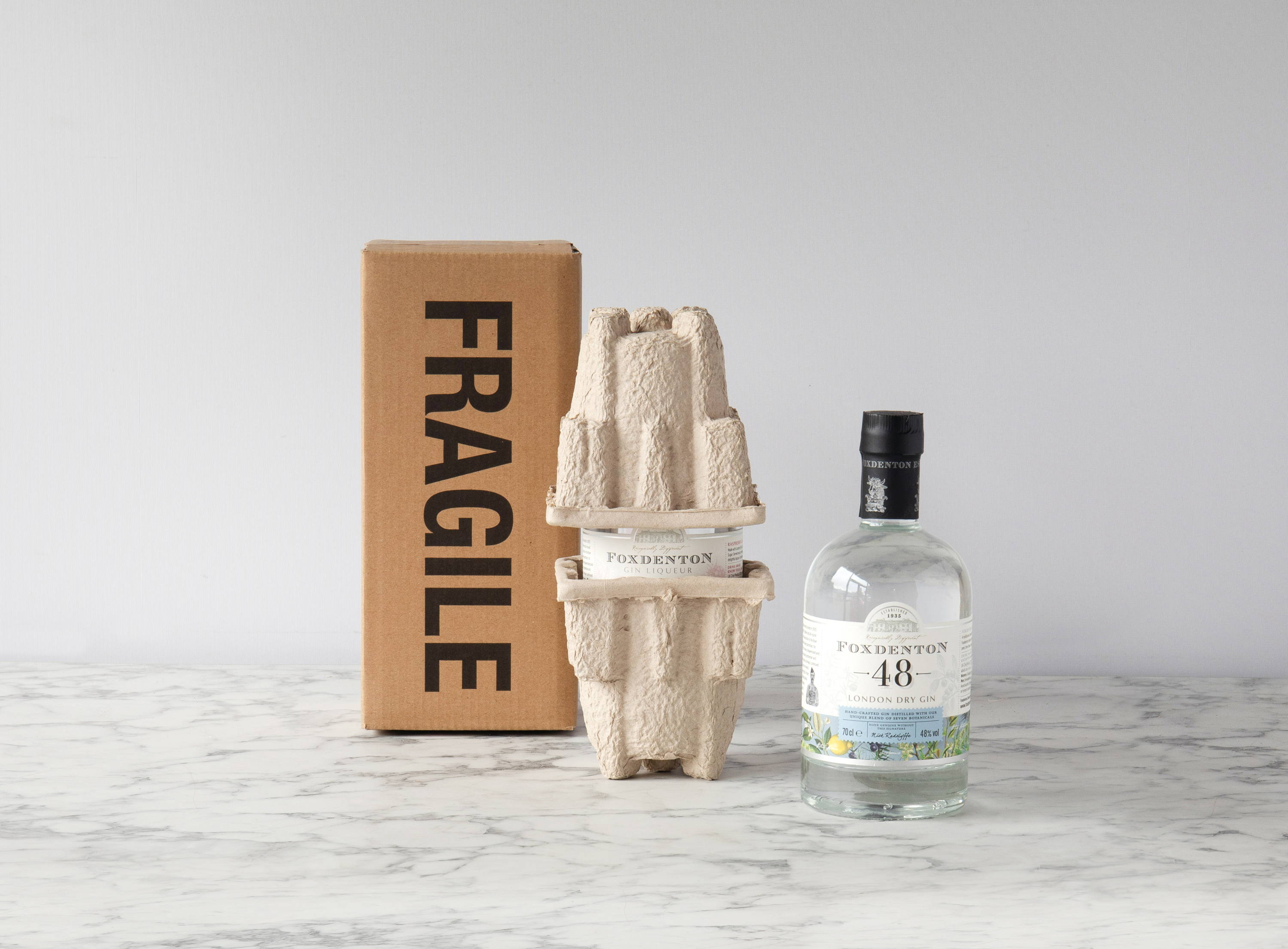 Pulpsafe For Gin & Spirits

For those transporting spirit bottles, Pulpsafe offers a 2-part pack aimed at dumpy or square Gin and Spirits bottles. Not only does it solve the problem of sending out single units of this style, but it ticks every ECO box at the same time. Available from stock on next day delivery.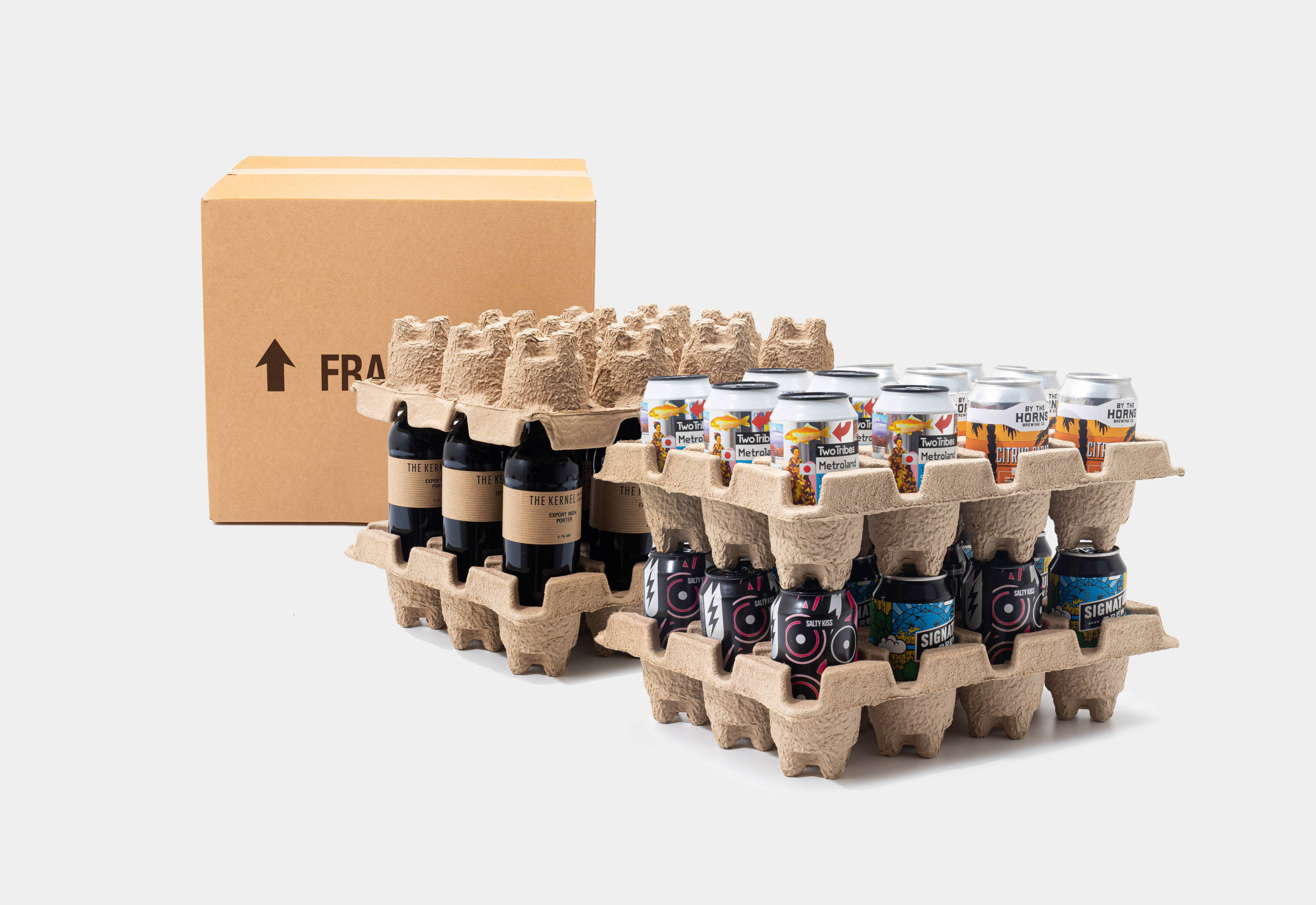 With 70% of breweries now offering new delivery or takeaway services in order to help supply their local communities with quality independent craft beer, this newest member of the Pulsafe family couldn't have come at a better time.
For protecting beer cans & bottles in transit, Pulpsafe Beer is lightweight and quick to pack, with beer pulp kits encasing up to 12 bottles or 24 cans to offer the highest level of protection during shipping.
Made from the same moulded pulp, Pulpsafe Beer comprises of a single universal insert that forms the base tray. When flipped over, it becomes the top fitment for the bottles. No top fitment is required for cans. When combined with a strong double walled outer carton, the moulded compartments in the pulp inserts suspend the bottles or cans during transit, ensuring they arrive in one piece and in perfect condition.
The universal single fitment is used for both the top and base and can be applied across multiple pack types including 330ml, 500ml bottles and cans of any height, reducing packaging costs within your business.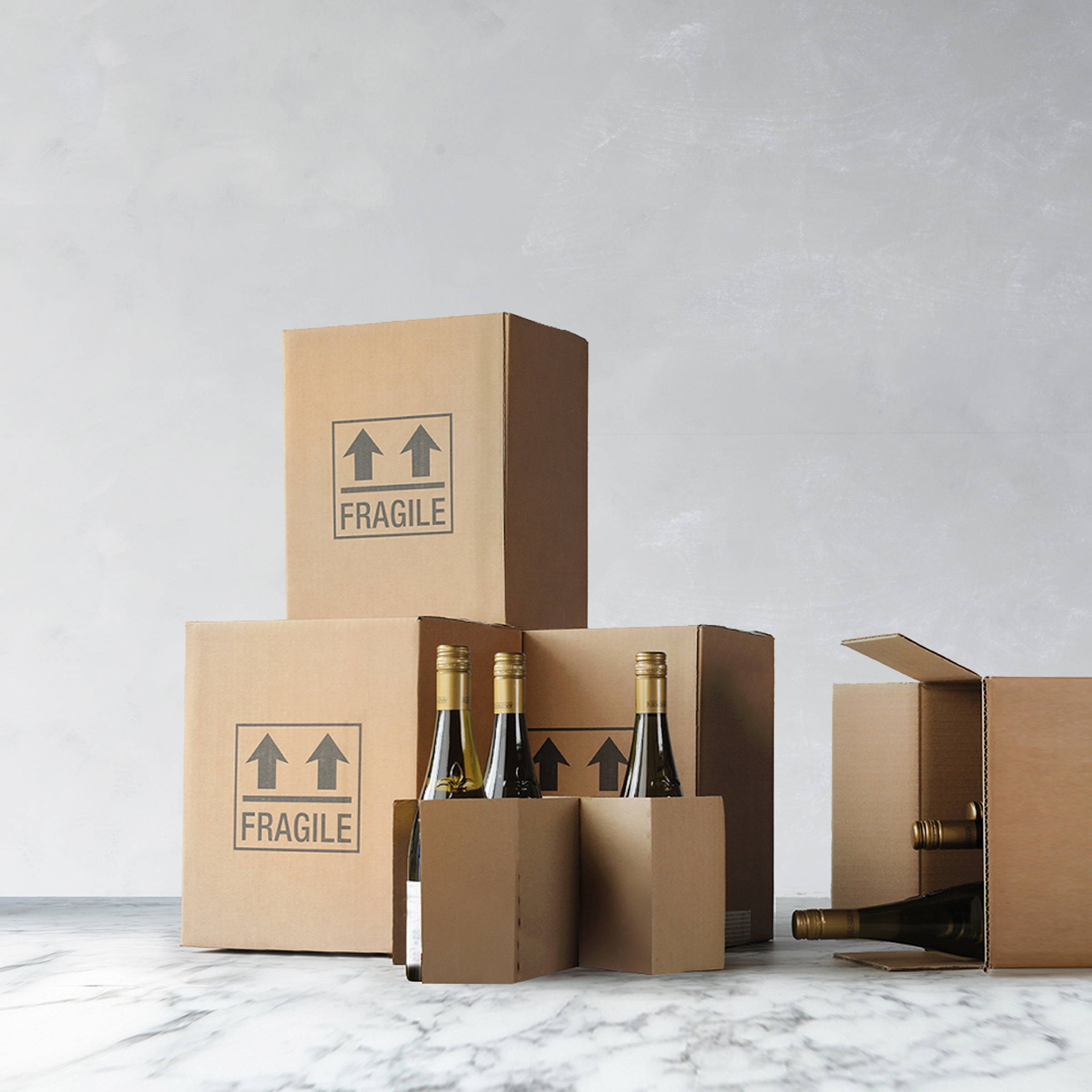 How Does Pulpsafe Compare ?

All of our re-packing, budget and mailsafe ranges of protective packaging have strong eco credentials. Most contain 7% recycled content and are 100% recyclable. Pulpsafe takes what it means to be green to another level.
To help you work out which transit option is best for you, make sure to visit our Bottle Transit Packaging Protection Guide.
Pulpsafe along with all WBC's ranges of protective packaging is available from stock for delivery next day from just a few pieces right up to bulk deliveries on pallets.
For large order contact our team on 020 8038 5771 or email sales@wbc.co.uk.