Published by ben@wbc.co.uk BigCommerce on 31st Oct 2023
CHANGING THE WAY YOU SERVE
Facing up to the 'new normal' means re-thinking your offering, operations and packaging to support new ways of doing business.
With take out the new dine in, there are some fantastic all-purpose UK packaging solutions that make offering 'takeaway food' a simple and hygiene friendly affair. Here are some simple Food To Go packaging options perfect for hotels, delis, bakeries and restaurant venues. If you're offering takeaway lunches, dinners to go or contract catering, these are your food packaging essentials and all are available from stock at wholesale prices with next day UK delivery. They're sure to make everything from a Ploughman's selection to 'stay at your desk lunches', an absolutely personal experience.
Remember, these are just some of our packaging options and you can find a lot more information on how to adapt your restaurant or cafe for food delivery here.
RECYCLABLE FOOD BOXES & DELI TRAYS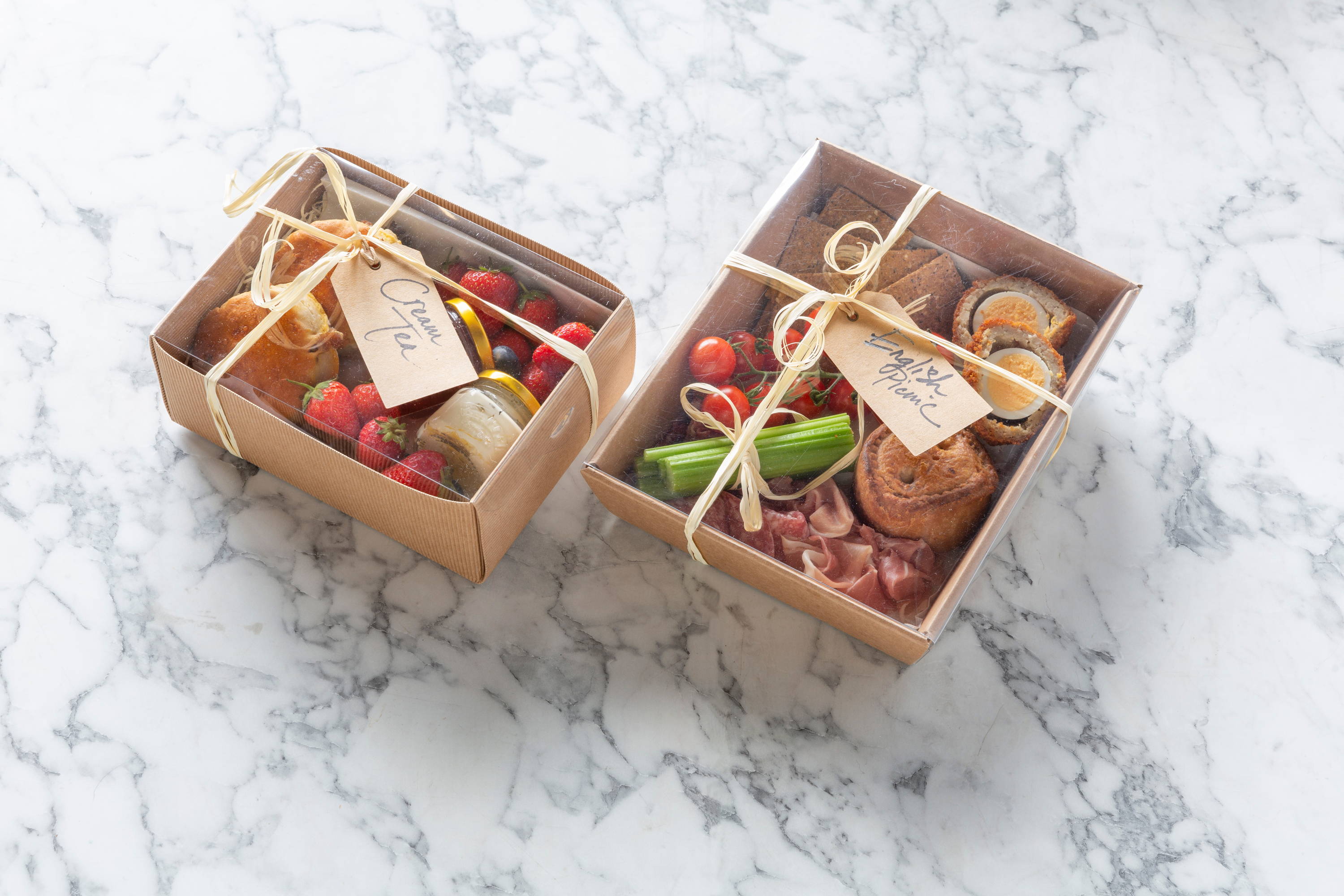 Probably best known as a Gift Tray, the humble card tray has been a WBC bestseller for many years now. For speedy gifting, there's just nothing better. They're simple to construct, they come flat-packed for easy storage and they're available in a range of contemporary colours to suit your company branding.


But with the onset of covid and current restrictions on dining-in, the knock-on effect it's had on the demand for food delivery has many retailers turning to the card tray as a ready-made Food To Go or take-home solution.

While the tray is water and spill-proof when used with a clear acetate lid, if you intend for it to come into contact with food, we recommend using waxed paper as a base, which we sell separately.


Using card trays for disposable takeaway food packaging makes portioning easy. They come in great single-serve sizes that make them as convenient for the server as the consumer. And as trays come flat-packed and built in seconds, it's super easy to roll out 'food to go' catering services on mass.


Food trays are a great way for restaurants, farm shops, concessions and over-the-counter delis to turn their business model into a truly take home service. Quickly dish out and serve up on the go.


Specially designed acetate lids can be purchased separately plain or printed with your company name and logo using WBC's 7-10 days personalisation service. Just send us your artwork and leave the rest to us!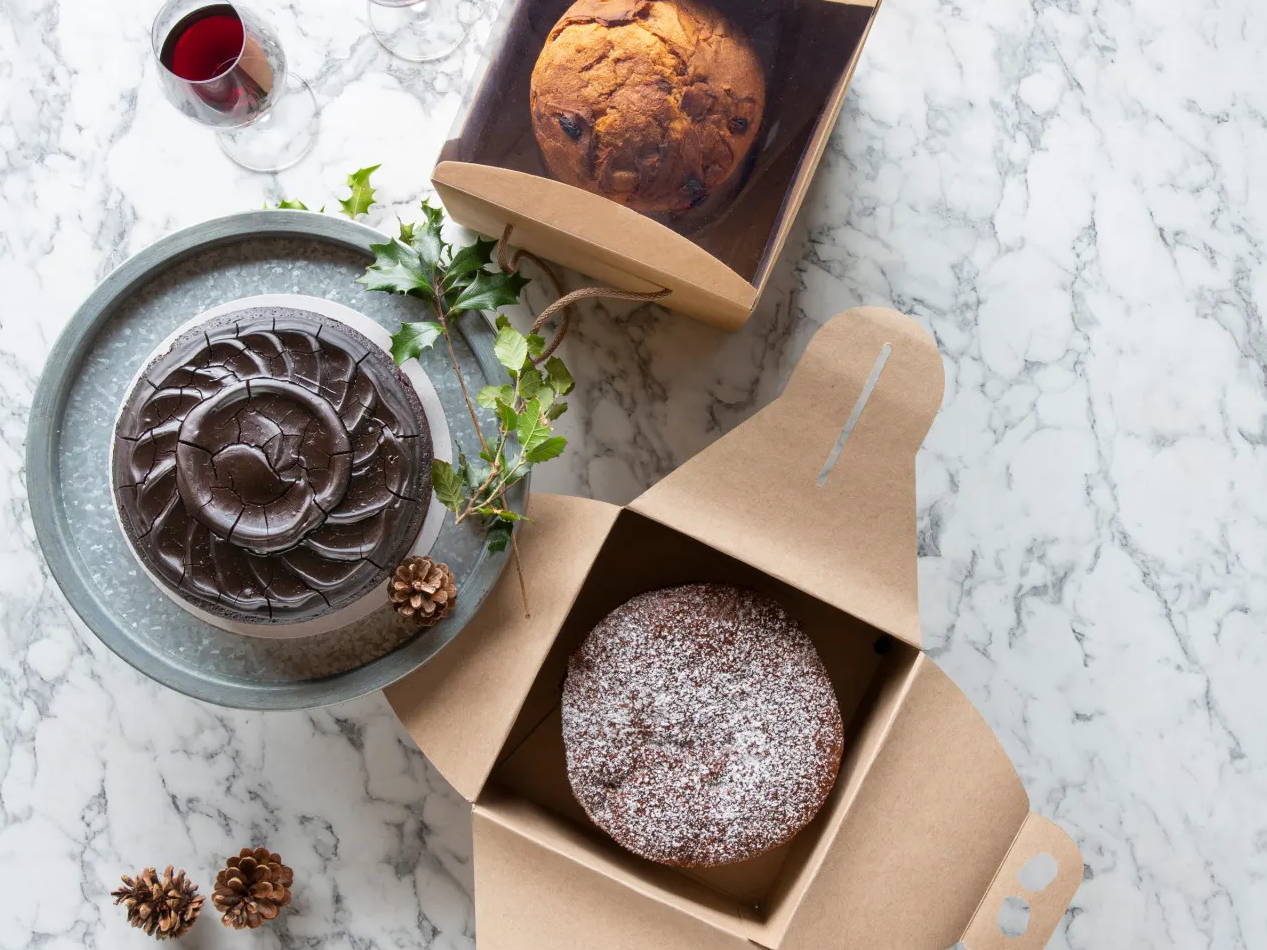 Are you a bakery, delicatessen or cake shop looking for a classy take out packaging solutions? We've been listening to your feedback and know you've been on the lookout for quality cake boxes and contemporary takeaway packaging for confectionery, so we've extended our range this season.

Whether you're serving up a single slice or offering the full shebang. Shop our range of recyclable cake boxes for the perfect way to send them home with a treat.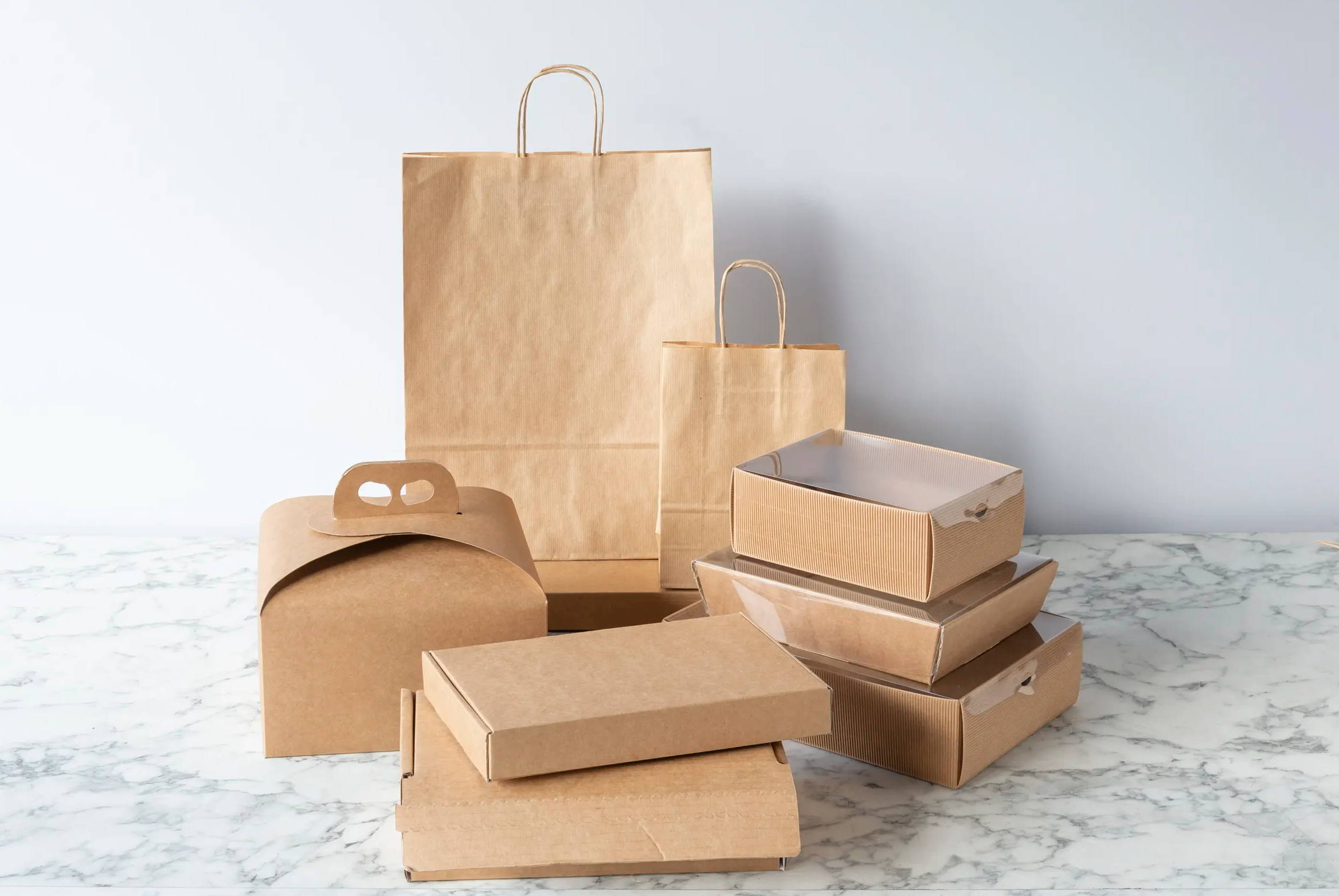 Who knew paper bags could be so endlessly useful? No matter the style of food you serve or restaurant you work for, these are one of your must-have catering essentials.


WBC's wholesale kraft paper takeaway bags come in three handy sizes for you to pack your customer's takeaway and deli consumable food in.
Go on, get rid of plastic if you haven't already! Paper takeaway bags are a strong eco-friendly alternative and 100% recyclable and biodegradable.

With takeaways hugely popular right now, we're seeing a high demand for printed takeaway bags from customers wanting to create a seamless brand identity across all their packaging. The simple kraft base colour of these bags makes them ideal for printing with your company name and logo.


WBC's personalisation service will overprint from small volumes with super-fast lead times. In just 7-10 days you'll have the bespoke look, without the bespoke price tag. Just send us your artwork!