Published by ben@wbc.co.uk BigCommerce on 31st Oct 2023
EASY GIFT PACKAGING IDEAS FOR VALENTINE'S DAY
Is anything more romantic than mixing love and profit? Surely not. So then let's talk about easy gift packaging ideas for Valentine's Day and see if our collection can't just top up the love and your cash register this season.
This year Valentine's Day was trending on twitter as early as the 3rd of January, just as the Prime Minister announced the UK's third national lockdown. People turned to social media to announce the cancellation of love's greatest day. Several days later, #valentinesday was back on. And so it should be, last year it accounted for just over £1bn in revenue last year, up just 0.6% on the year before, which isn't bad when you consider that spend on this particular occasion is often squeezed by low disposable incomes and consumer confidence.
Thankfully, Valentine's Day remains a big contributor to annual retail sales. Offering ready-made gifts at this time of year can help to boost sales in what is always a relatively quiet first quarter.
I've always observed Valentine's day stress to be something slightly worse than Christmas. If you fail to deliver at Christmas, you're forgiven for the slight oversight; could happen to anyone. But not on Valentine's. Forgetting Valentine's is like forgetting who you love in the first place. So whatever you do, be sure to make it easy for customers to 'gift it quickly' by offering hampers and gift baskets at various price points in the run up to the big day.
They will thank you for it.
All of WBC's Valentine's gift packaging, hampers, ribbons bows and finishing touches are currently in stock from wbc.co.uk with delivery in 24 hours to mainland UK.
VALENTINE'S GIFT PACKAGING FOR WINE LOVERS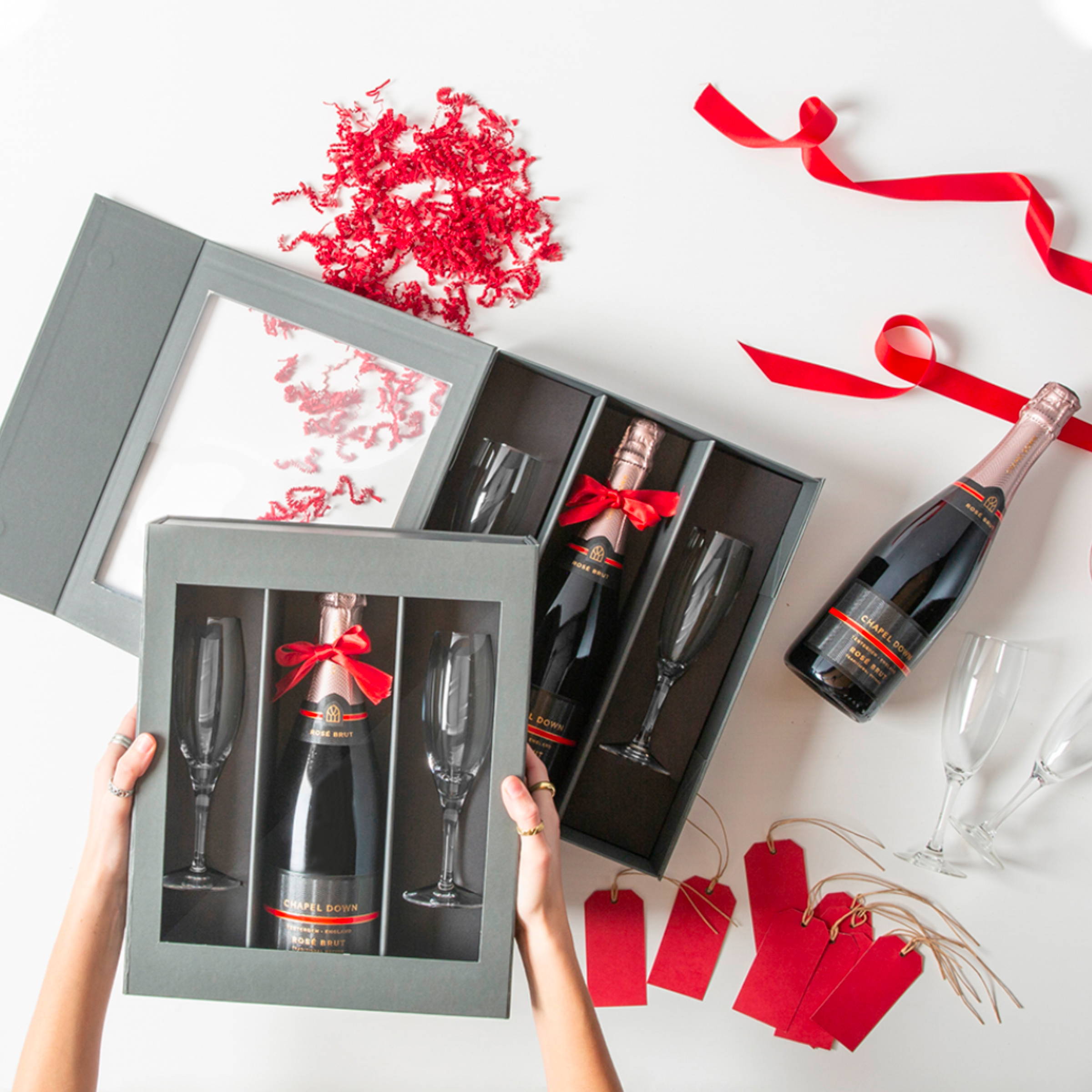 Packaging for wine, spirits and beer has gone from strength to strength with options ranging from wrapping a bottle in a tissue to luxury flat-packed magnetic gift boxes with space for stemmed glassware.
Of course, when planning any gifting this year, if you can't send it through the post, leave it alone. Always check that gift boxes have mail order outers available for purchase separately. In this covid age, you never know when they'll come in handy!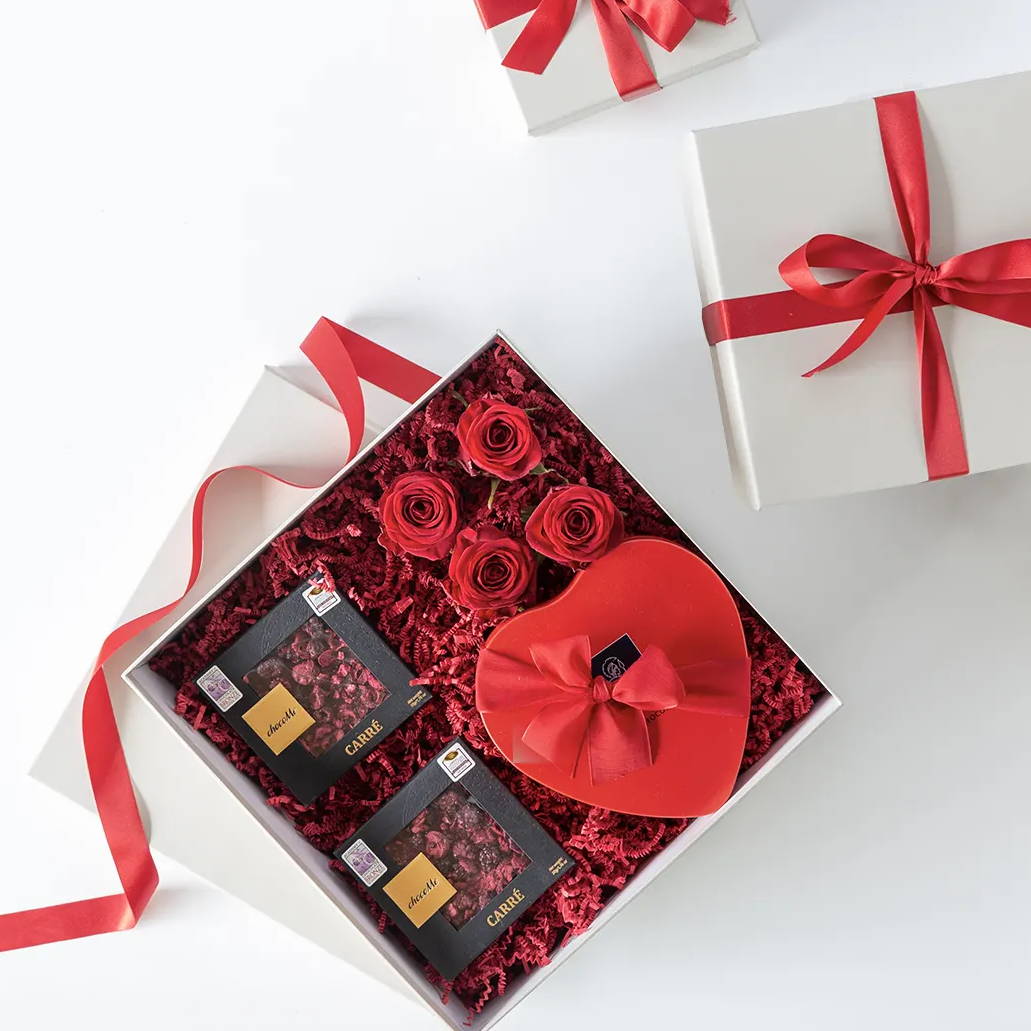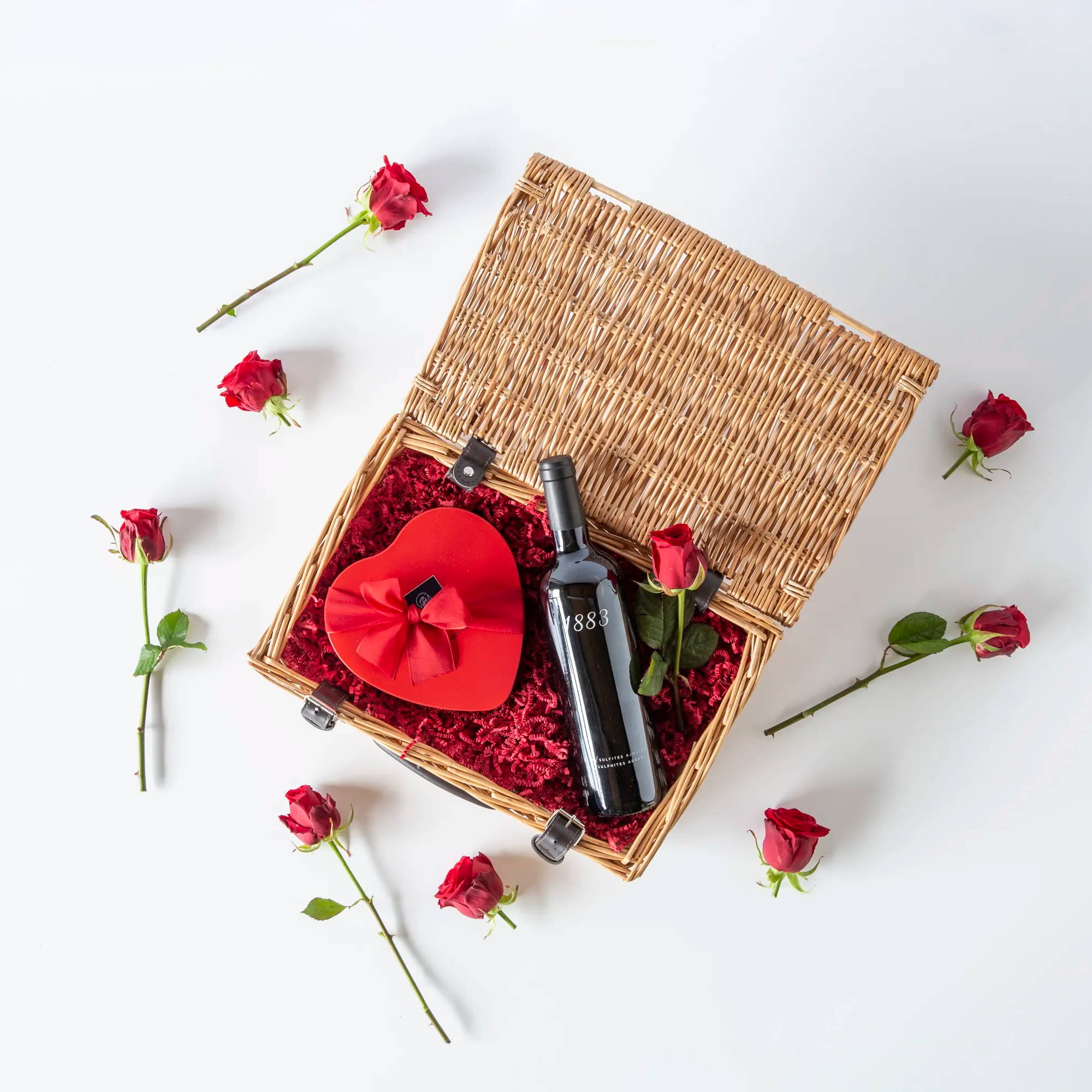 You very near cleaned us out over Christmas, but wicker is back! Wicker hampers are a luxurious gift with ongoing use; giving your customer two gifts for the price of one. It's natural, responsibly sourced and grown sustainably, so it's a great option for eco-warriors. See, now you're mixing romance, profit and all manner of good deeds.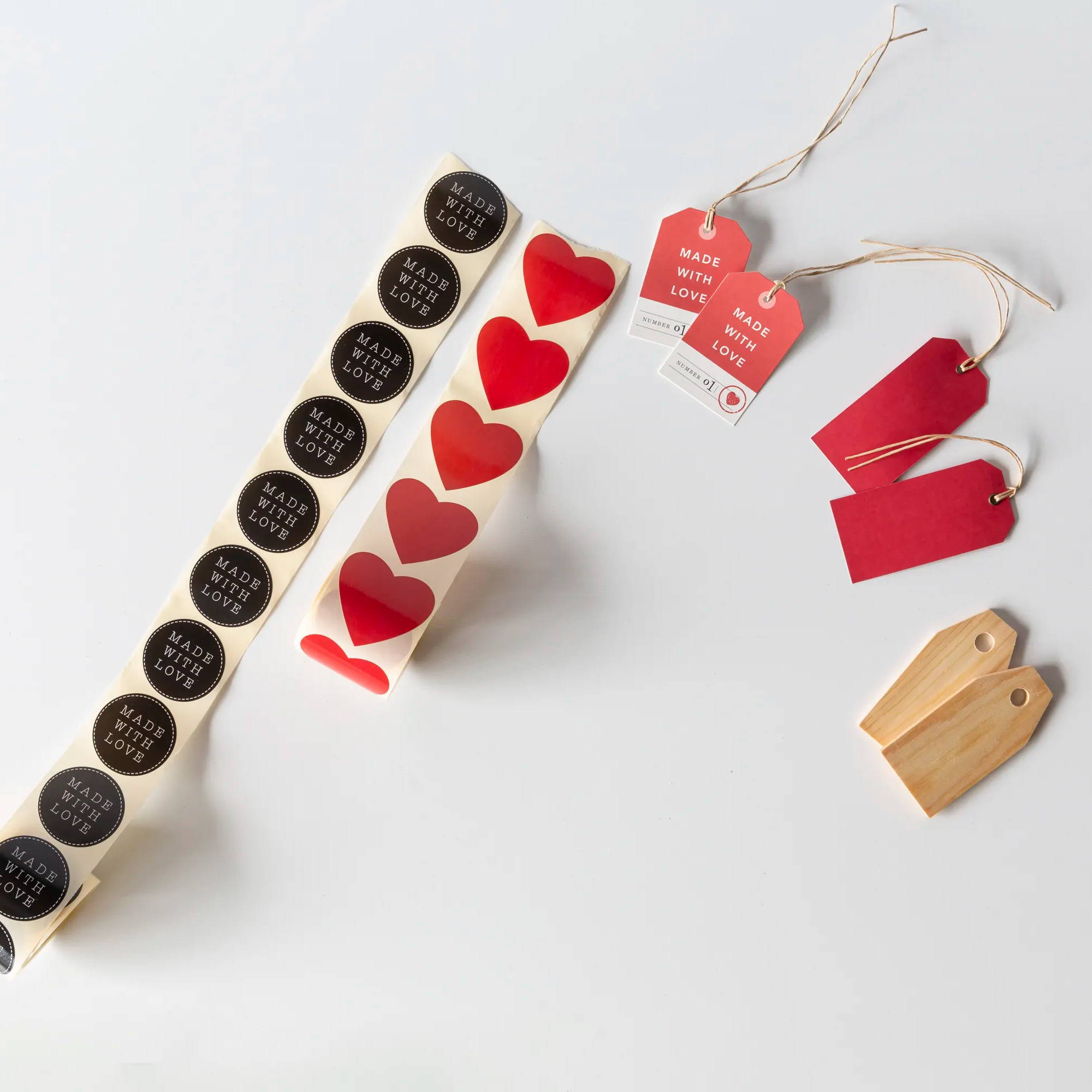 It's the finishing touches that turn a generic box into something special. From pull bows to ribbons and seasonal stickers, we have all the gift wrapping essentials for the year ahead.
Finishing touches makes your core range suitable for every season, so that there's never any need to overstock. Are you ready for every occasion this year?