Published by ben@wbc.co.uk BigCommerce on 30th Oct 2023
"Our BRIX units have made life so easy for us.
Neat, compact and easy to clean, they've literally doubled our condiment sales"
"My shelves collapsed," says Oli, owner and butcher of Proud Sow when asked why he decided to refurb his
butchery in the first place.

"Simple as that. When it comes to display, I've had so many variations and tried so many things. I happened to come across another shop that WBC had installed their BRIX modular display system into and decided, I like that. It's not the cheapest but it's the permanent solution I needed and when my shelves finally gave up the ghost, it seemed as good a time as any."

Oli Khaldi started The Proud Sow butchers in 2014 with a desire to return exceptional meat to the high st.

Promising to use only whole carcass animals raised in the UK, he bought one pig back in 2008, then a couple more, followed by two or three a year, culminating in buying his first shop in 2014.

Today, Proud Sow has two outlets, a shop in Crofton Park and another taking pride of place on the high street of Dulwich village. For Proud Sow, trading throughout the pandemic, a time he describes as "utter chaos", was great for trade and an amazing opportunity to cement itself within the local neighbourhood, something it continues to do today.

With a somewhat unconventional start to butchery having worked in marketing for 14 years, it's his former career that has influenced his decision making when it comes to marketing his own brand and business.
At a time when understanding customer psychology and motivation seems more important than ever, Oli uses this knowledge of customer shopping habits to inform his store layout, product positioning and merchandising.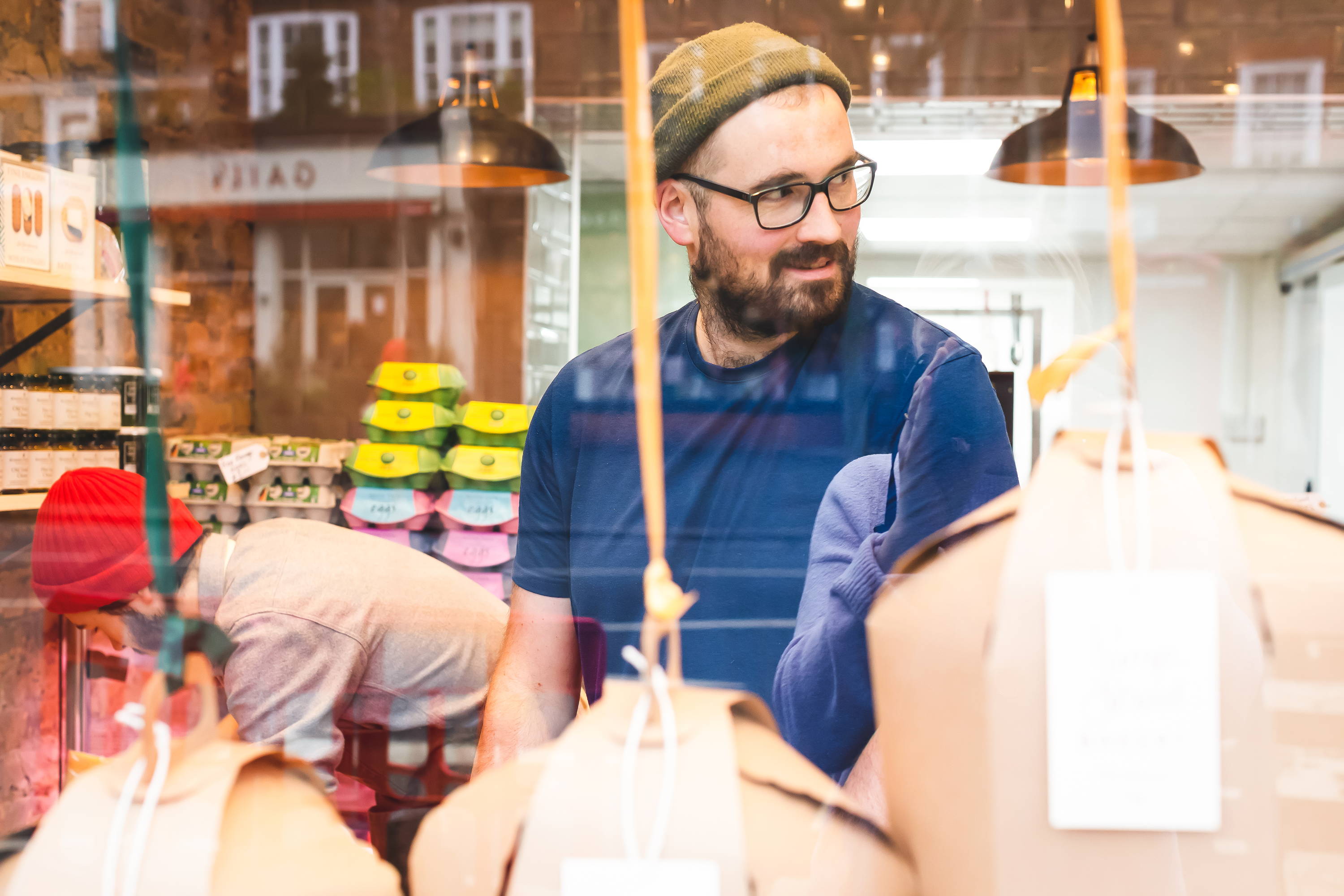 "BRIX focuses attention onto the product rather than the shelving"
Describing his shop style as industrial, the floor space is compact but efficient. It's quite remarkable just how much product the shop manages to accommodate.

The BRIX modular display system with its precision engineered copper wire mesh, galvanised steel framing and wooden timber, creates the perfect backdrop. Not only is the design itself unobtrusively paired back but its this very
neutrality that focuses attention onto the product rather than the display shelving itself.

The result gives the product space to breathe and 'be seen' while at the same time creating a sense of order in what is a small space with a lot to show. Oli says, "I need the front of my shop to be neutral so it focuses the gaze in,keeping the space clean and orderly."

Proud Sow sells a number of trendy indie branded deli consumables: hot sauces, relishes and chutneys as well a range of popular staples like artisan sourdough breads, cheeses and eggs. These are now safely displayed on moveable BRIX shelving with castors allowing the tight space to be reconfigured as and when required.

"That's another reason BRIX works so well from a merchandising standpoint," Oli explains.

"In my mind, it makes people more comfortable when it's not all about meat. I sell nice products merchandised on attractive shelves too. A surprising number of vegetarians visit our shop, buying for other people, and they're like - oh, you sell this too, I love that! Cheeses and all the condiments that go with it because who doesn't like a hot sauce - it just creates a different conversation. Otherwise it's just meat."

The BRIX units have helped to facilitate and create a stage for that conversation. Oli concludes "my customers could spend a fiver on meat but walk away with £15 worth of condiments, the speciality & fine food industry spends a lot of money on their packaging and design - and today's deli products are art in themselves and deserve to be displayed up front and centre stage."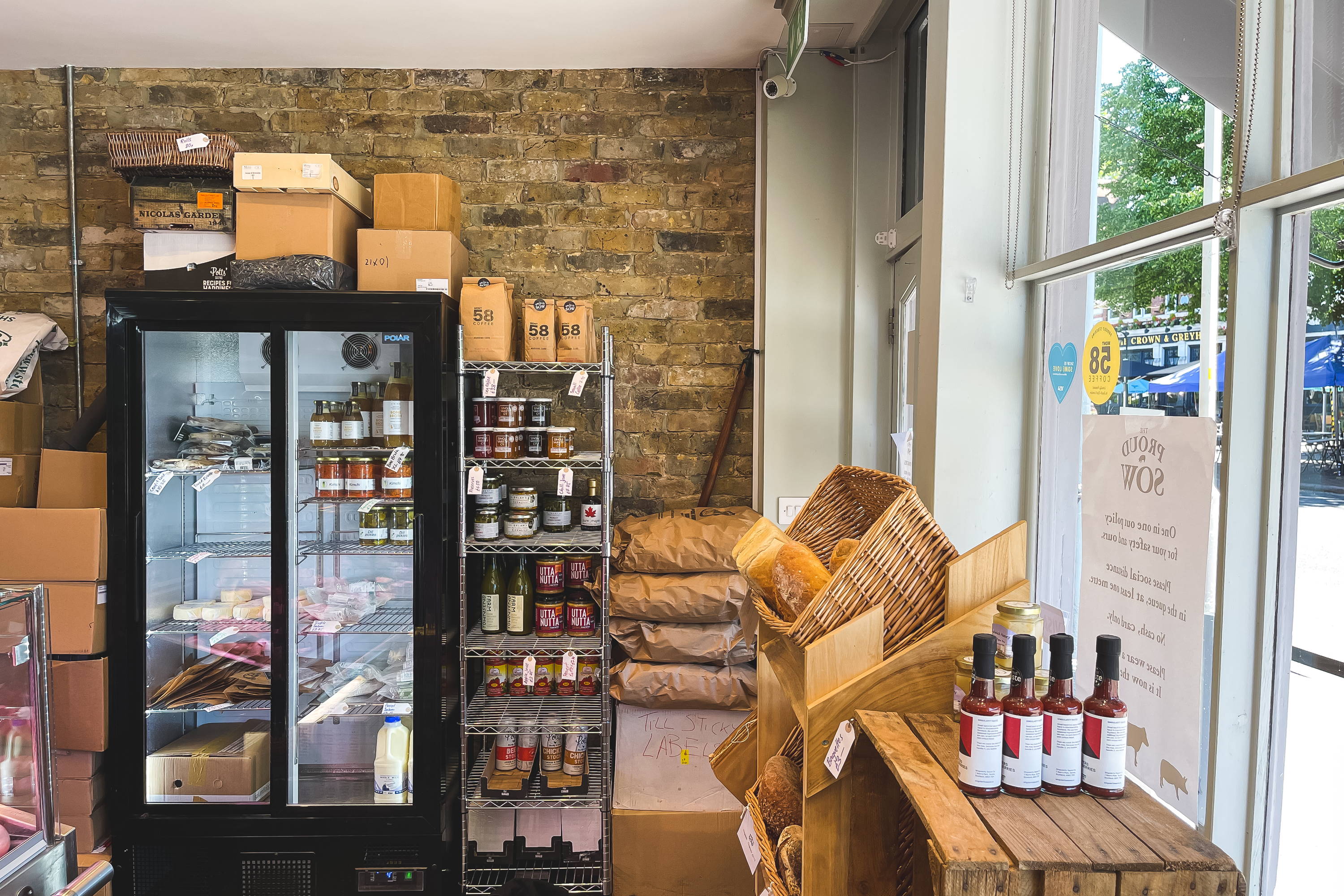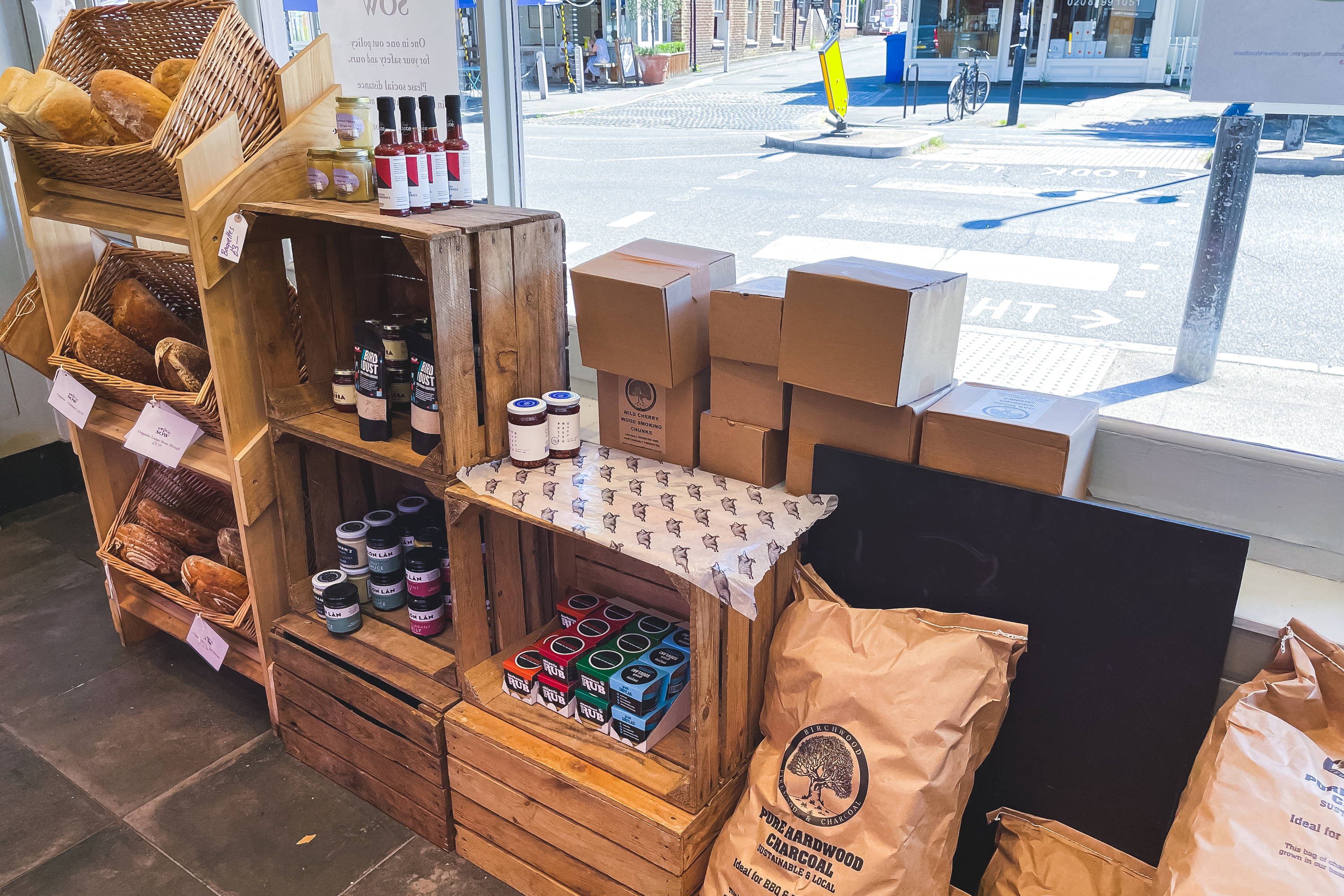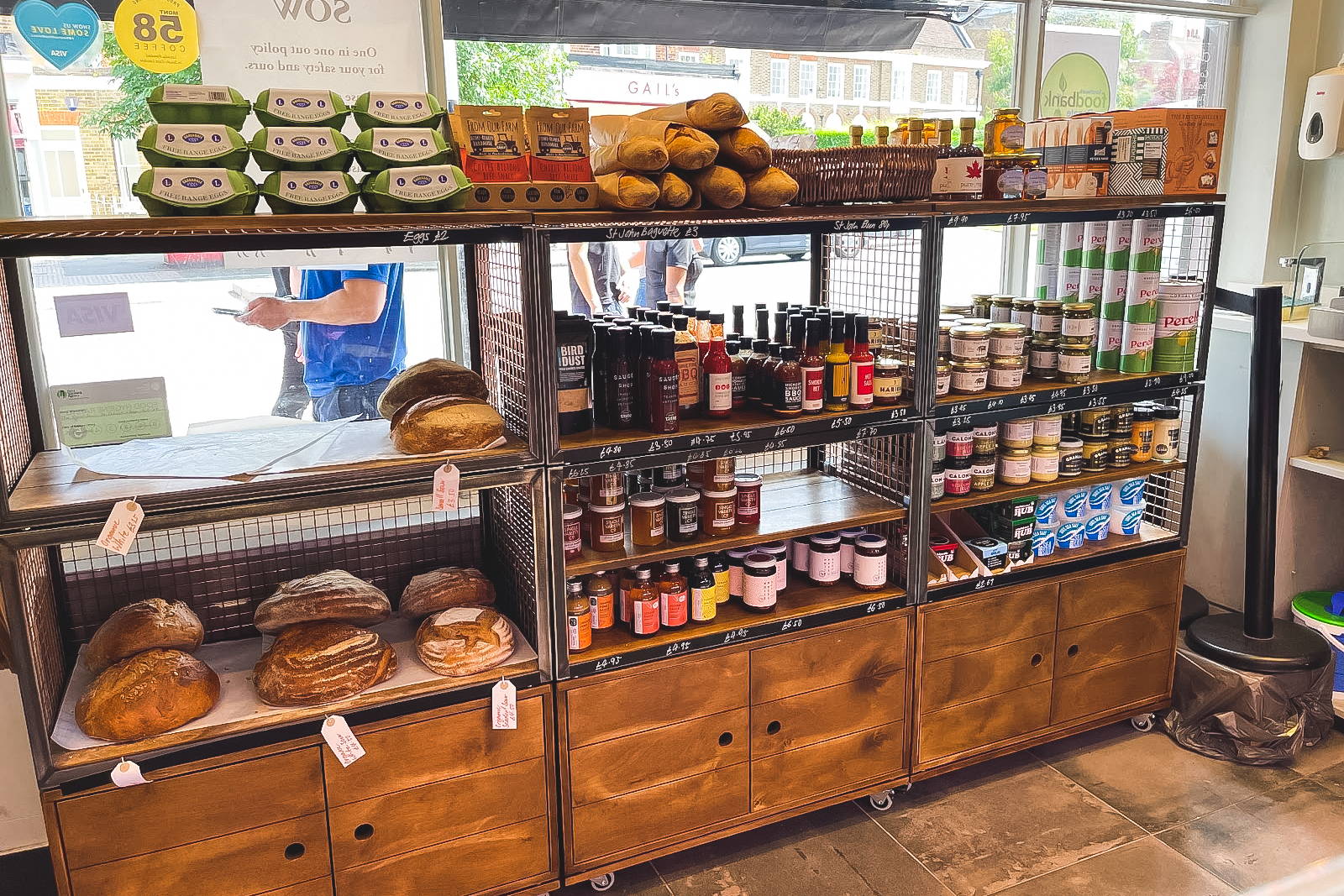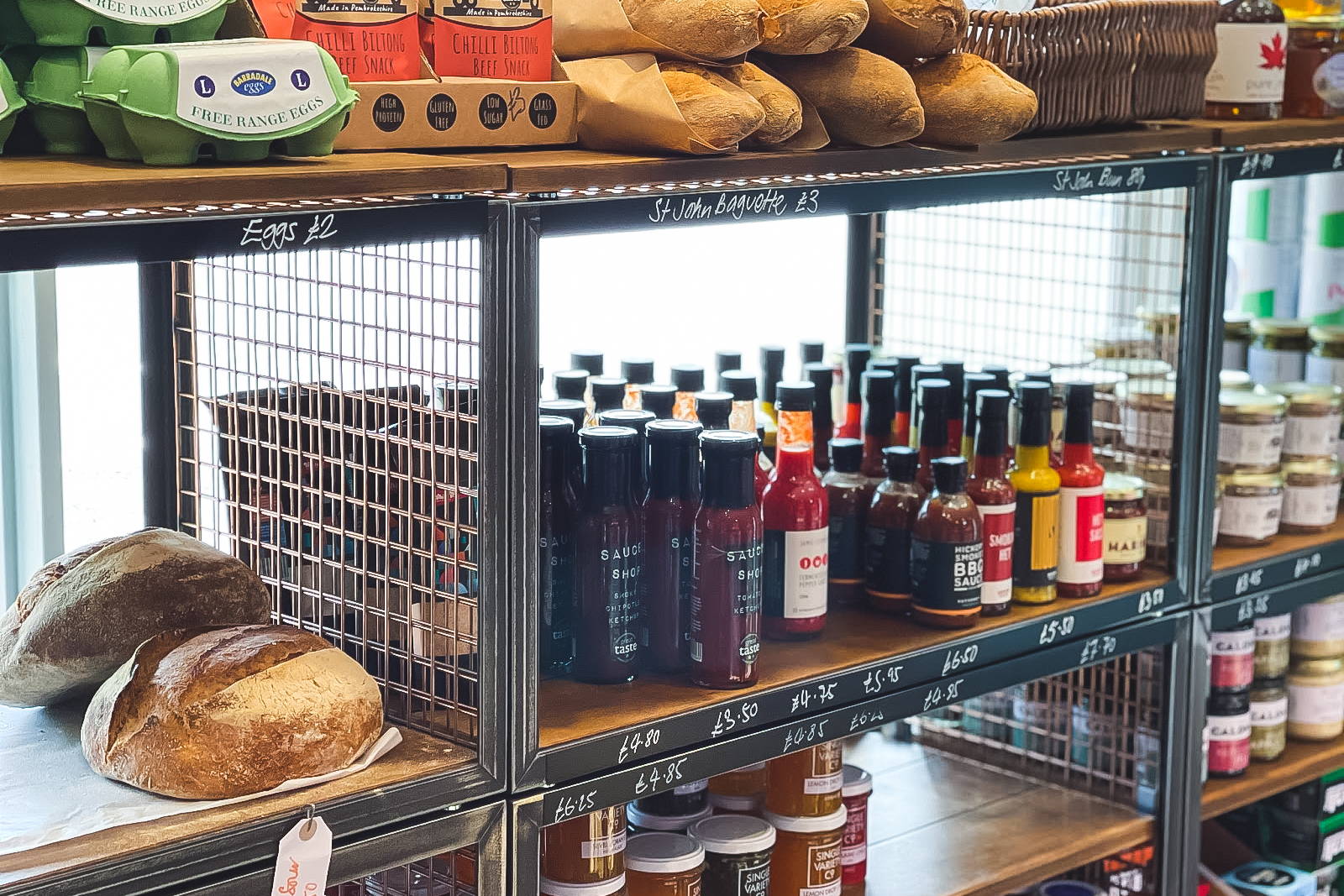 "We couldn't be happier with the brix. Its made life very easy for us. Neat, compact and easy to clean." says Oli

"WBC were correct in advising that we build the new display at window height and its certainly paid off. We've improved bread sales and doubled condiment sales, which is amazing considering we're situated opposite a Gail's bakery across the road. The roll out has been so successful that we just started phase 2 on our second outlet. I'm currently ripping out our old fridge in the Crofton Park shop so that I can replicate the success of Dulwich with WBC's brix units there too."

WBC's BRIX modular display system is online now and you can see it in the flesh with a virtual or in the flesh visit to our design studio and showroom.
Whether you're looking for advice or a second opinion, we're here to help and would love to offer you some
valuable one-to-one time. Explore our collection of retail furniture, fixtures & fittings with a visit to our 1,600 sq ft showroom & design studio in Herne Hill, south-east London.