Published by ben@wbc.co.uk BigCommerce on 30th Oct 2023
Every Wine Shop
Should Stock

BUYING GUIDE | 4th JULY 2022
It seems the most obvious place to position your last-minute purchase items for maximum impact. Place them by the till. So it's odd then, that so often it's this very space that gets neglected.
The major supermarkets have it down to a fine art. Endless baskets of stuff you never came in for, but suddenly find you can't live without. If research is correct and 53% of all in-store purchases in-store are made completely on impulse, then why wouldn't you invest in a collection of tempting last-minute extras.
Our barware collection gathers together some of our best-selling wine accessories chosen for their proven profitability with minimal outlay.
Corkscrews and bottle openers, coolers and ice buckets and wine tasting accessories, bottle bags for gifting and carrying product away - they're a no brainer really and with our low minimum quantities, you can afford to try a few out to see which work for your business.
Remember, these may not be key lines for you. These are items your customer adds on once they've decided on their main purchase. So in a way, the hard work's been done and the sale of these items should be effortless.


Here are 5 of our favourite wine accessories you need in your store now;
Vacuvin Wine Accessory Countertop Display
The nifty Vavuvin countertop display kit comes pre-packed so you can literally open the box and start making the most of impulse purchases at your till point.
The filled display case takes up minimal counter space and houses just about everything a wine lover could want or need:
12 x Wine save stoppers (sets of 2)

12 x Active Wine Coolers (silver)

10 x Wine saver pumps & stoppers

7 x Winged Corkscrews
Buying the kit can save you 15% on buying the products individually, including a free reusable display case, and when stocks run low, simply top up individual items whenever you need them. By displaying this next to your till you could be generating in the region of £206 profit by selling at the SRP.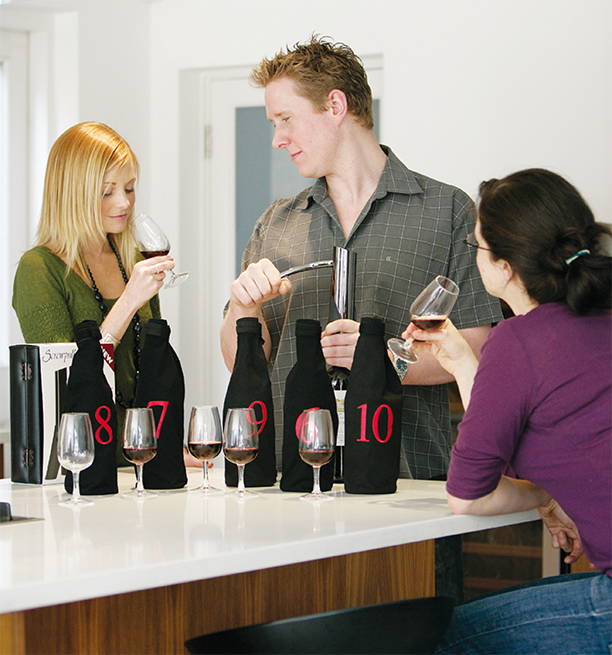 "The blind tasting challenge is one of the less reckless drinking games available to consumers. It has the added advantage of encouraging bulk buying and broadening wine knowledge. What's not to like?"
Wine Merchant Magazine
Popular amongst wine education organisations, wine societies, and wine retailers, why not try selling a few blind tasting covers and wine tasting glasses to your customers at the till?
They're a great gift for birthdays and special occasions, and don't forget how much wine tasting at home with friends gripped the nation during the lockdown.
You'll shift more bottles by inspiring customers to hold their own private wine tasting while opening up a dialogue about which wines to select - that's your repeat business sorted!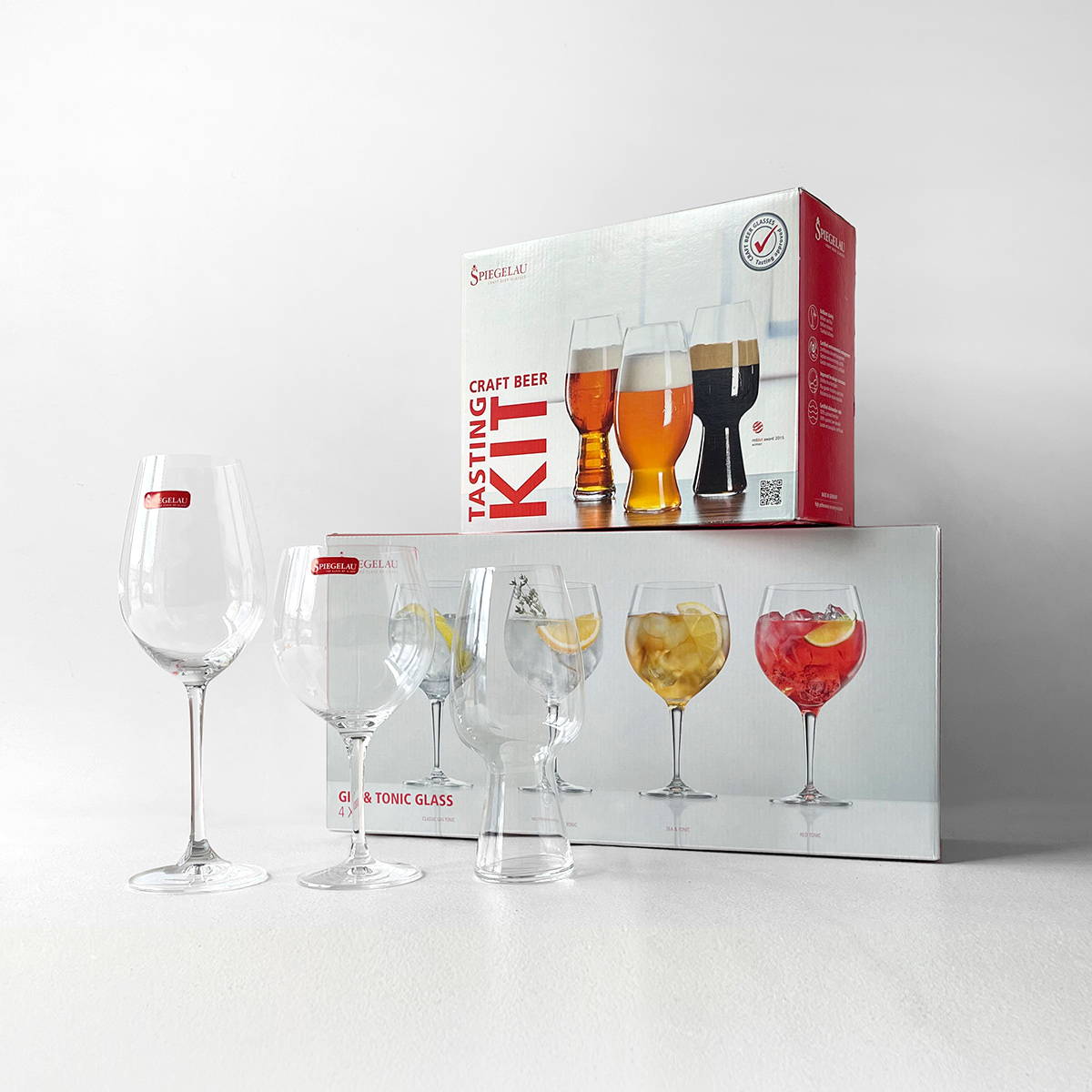 Spiegelau is a brand synonymous with excellent craftsmanship. In fact, so rich in heritage, five centuries of expertise are poured into every glass giving it premium named status within commercial glassware.
Offering a range of glassware and ready-made glass gift packs in your wine shop doesn't just make financial sense, it's helpful and makes you look good too.
The Spiegelau range includes everything from gin & tonic and craft beer glasses to wine and prosecco glasses so whether you're kitting yourself out for a catering event, offering a glass loan service or a great way to up-sell in-store, Spiegelau's the way to go.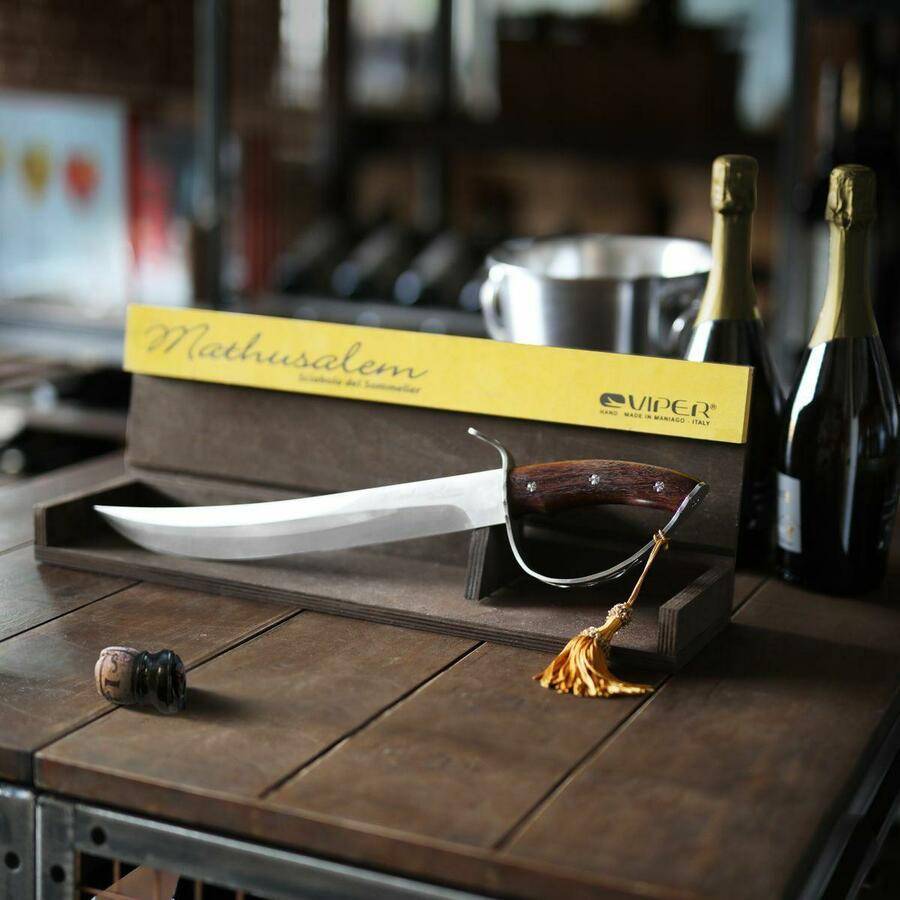 Champagne should be 'posh' enough on its own. But opening it with a Champagne Sabre takes poshness (or smugness) to a whole new level.
The Italian-made Mathusalem Sommelier sabre, to give it its full title, allows tradition to live on in the most dramatic and flamboyant fashion. And we all know the world could do with a little more flamboyance in it.
The sabre comes supplied in a wooden presentation box, which makes it an excellent gift for a special occasion.
More important than how it looks though, is how it sells; You can pick the Mathusalem Sommelier Champagne Sabre up at a wholesale trade price £135.95 Ex vat – which may sound eye-watering for something you could open with a corkscrew and bottle opener. But where's the fun in that?
The sabre is beautifully handmade in Italy from Inox steel with a Rosewood handle. As a wine gifts, they sell like hot cakes in gift shops, wine shops and other retailers who know that sooner or later everyone is going to need a gift for the person who has everything.
Think perfect wedding pressie and you're on the right track.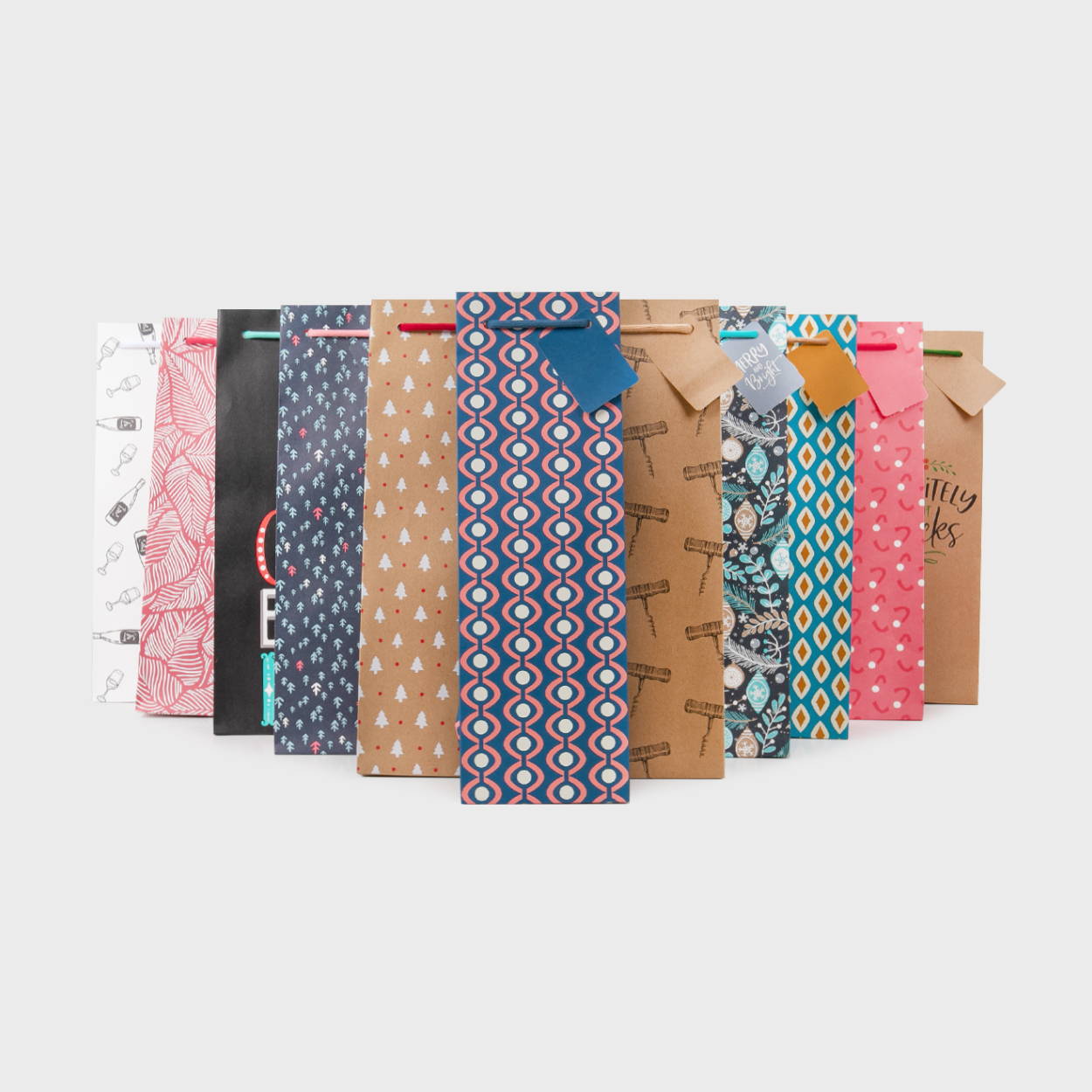 Bottle gift bags are a simple and cost-effective way for customers to turn a bottle into a gift.
Starting at just £0.64 ex VAT, the truth is, bottle bags sell themselves. Just make sure they're kept in plain sight and they'll sell for at least double what you purchase them for, with very little footprint.
As part of our 2022 commitment to setting the bar high for sustainability, we've introduced a greener collection with cotton rope handles instead of polyester, a reinforced base and a matching gift tag for a 100% fully recyclable and biodegradable option you can be proud to sell in your shop.
Plain bottle bags can also be printed with your company name or logo using our 7-10 day personalisation service which makes a great brand builder.
Don't forget we also sell bottle merchandising units separately to help you maximise visibility.
That's your round-up! To see wine accessories in action, take a look at our friends at Chapel Down. Their retail shop is a great example of how to set up your wine accessories for maximum sales. Read Setting the Bar High - Chapel Down Case Study