Published by ben@wbc.co.uk BigCommerce on 30th Oct 2023
No Retailer Can Do Without

BUYING GUIDE | 9th AUGUST 2022
Retail success lies in good communication.
Effective store signage and ticketing allows you to quickly communicate messages without ever uttering a word.
Take price for example. You'd be surprised just how many customers are put off by having to ask for the price of an item. Aren't you?
Studies have shown that a whopping 76% of shoppers never speak to a sales assistant when shopping. The truth is, customers need help, we just don't like to ask for it.
That means powerful signage done well, does so much.
From delivering basic sales information and wayfinding to detailed product information, usage and origin. The question is, is your store signage selling in the way you want it to?
In this blog, we start off by examining retail signage best practices before looking at some of the most effective store signage and ticketing available from WBC's range of over 100 bestselling products.
Retail Signage Best Practices
Be specific:

Good signage always gives the right message in the right place, nothing more nothing less.




Keep it simple:

Too much information is almost always ignored. If you can communicate your message in less than five seconds, it passes.




Write in headlines: Can you simplify your text? Writing in headlines forces you to keep it simple. Headline, explanatory text, and call to action.


Create a call to action:

What do you want your customer to do? Effective signage always has a goal, what's yours?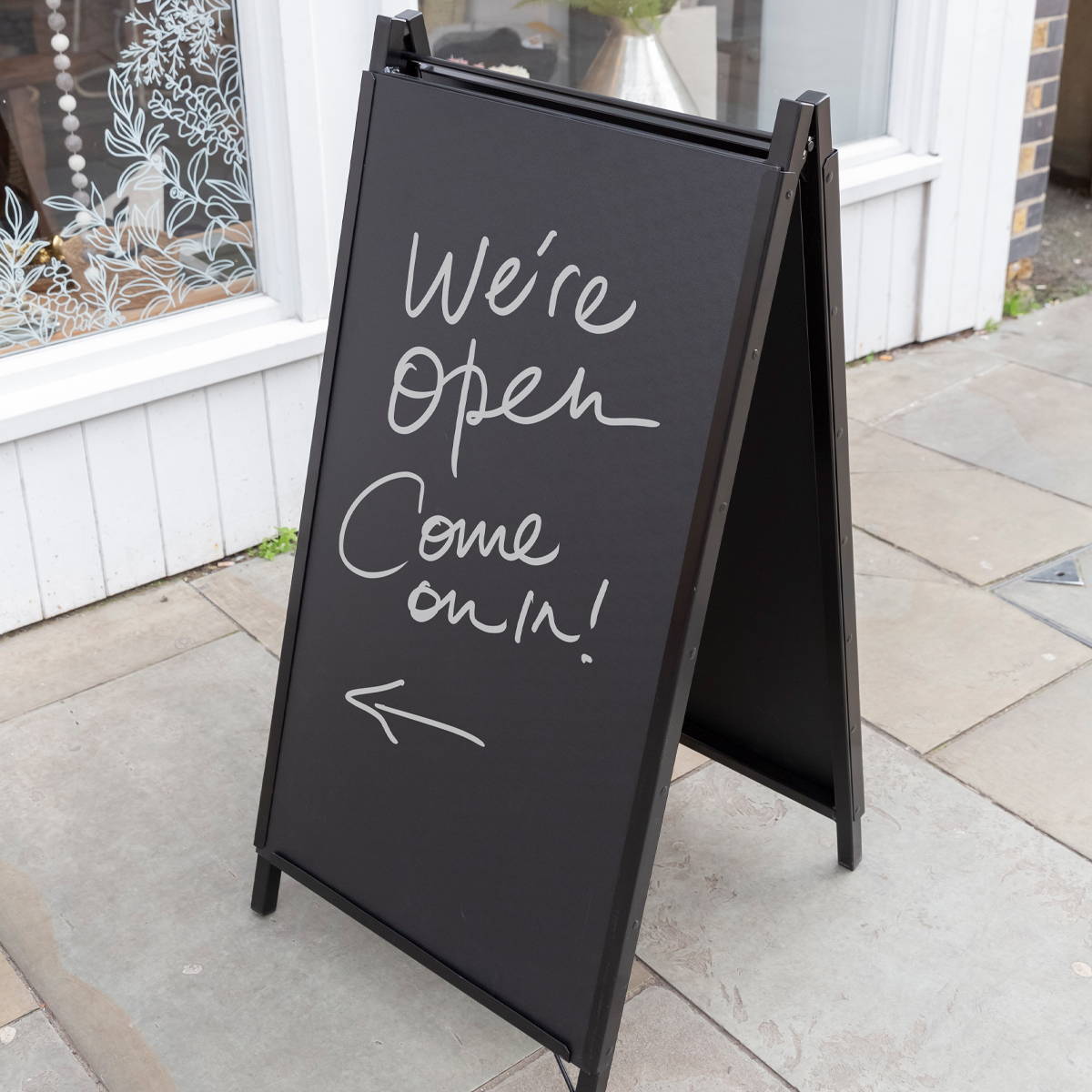 Outdoor signage is the key to getting your business noticed from afar.
It needs to do more than just announce who you are, it needs to capture the attention of passersby and pull them in.
This is the easiest way for your business to increase footfall. However, if done wrong, it can give potential customers the wrong impression, and impressions last a lifetime. Here are a few essentials to get you started with all options available from stock at WBC.
The Blackboard
Start with the blackboard itself.
Is it big enough and angled towards those you want to attract? Floor standing blackboards are great for capturing attention, and they're simple enough to take indoors during closing hours.
The Message
Think about your message. Is it clear what your business offers? What about the way you write it? If your message doesn't need to change regularly, why not get it digitally printed on the blackboard or use a permanent marker or paint.
If your message changes weekly or even daily, opt to write it yourself, just be sure your message is strong, clear, and legible.
Location, Location, Location
Well, we know it's going to be outdoors, but why not try it in different locations to see which position works best for your business.
Does an arrow towards the front door work? Or do you have the space to locate it further away to draw attention from drivers and passers-by.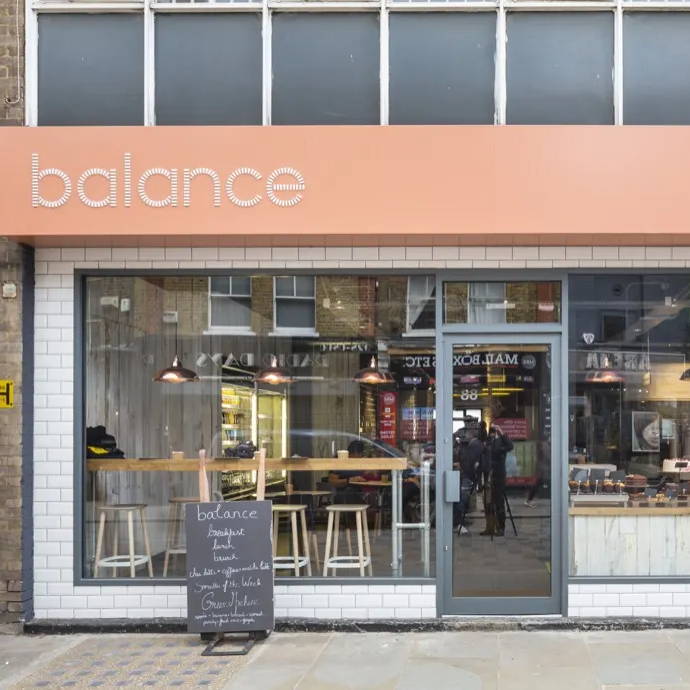 You have just seconds to capture your customer's attention and windows are usually the first thing they'll see.
They're the ideal platform for highlighting any messages you want to get across, whether it's seasonal campaigns or special offers.
If you're a deli or a bakery, upgrade your window display into a countertop showcasing all your finest on offer.
If you're a gift or homeware store, use colour in your signage that shows seasonality.
If you're a wine retailer - highlight events and tasting sessions in your windows.
Don't forget to tap into year-round events and you'll find a bunch you may not have thought of in our food and drink marketing diary.
Research carried out by Russell R. Mueller shows displays can increase sales in excess of 540%, and a well-planned hotspot can increase sales by 229%. Having relevant signage in-store can make a massive impact on your sales, whatever your business.


Departmentalise
Departmentalising your offering in-store can have a positive effect on your customer's journey.
Larger retailers like Tesco and Waitrose point out exactly what's in each aisle, and it can be beneficial for smaller retailers to consider ways they can replicate this too.
As a wine merchant, use blackboard tags to create collections by region, directing your customers to the area of wines they like, and separating gins from the whiskeys.
If you're a deli or a farm shop, separate your fresh produce from the dry goods and use wall-hanging signage to help direct customers to the right places.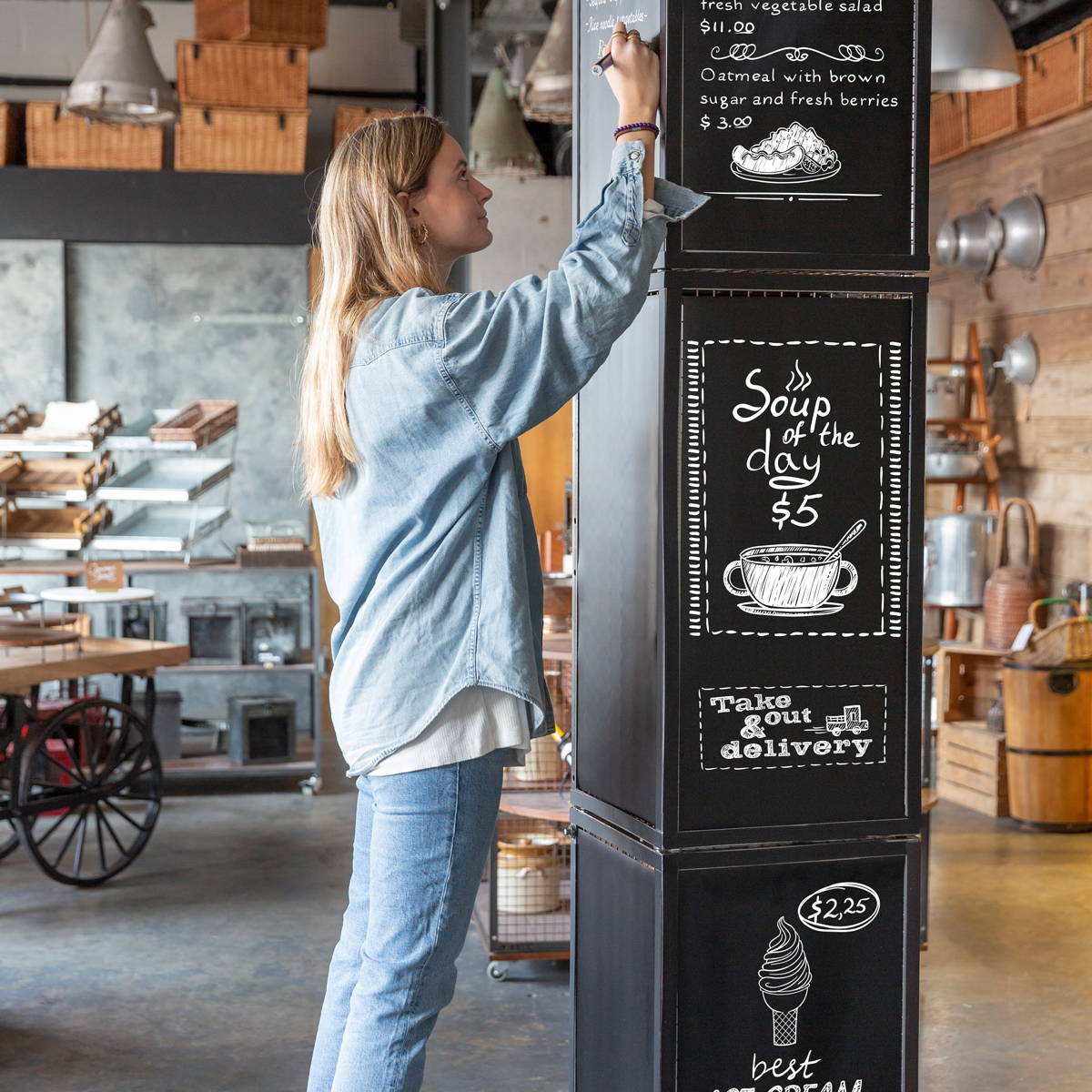 Use Wall Mounted Signage
Food retailers and coffee shops are leading the way with wall mounted menus, and it's clear to see why.
Thanks to their size, retailers can highlight vast amounts of information, and help the customer understand what's on offer, and how much it costs.
All mounted signage is also great for exposure as they usually hold a premium merchandising spot right at eye-level.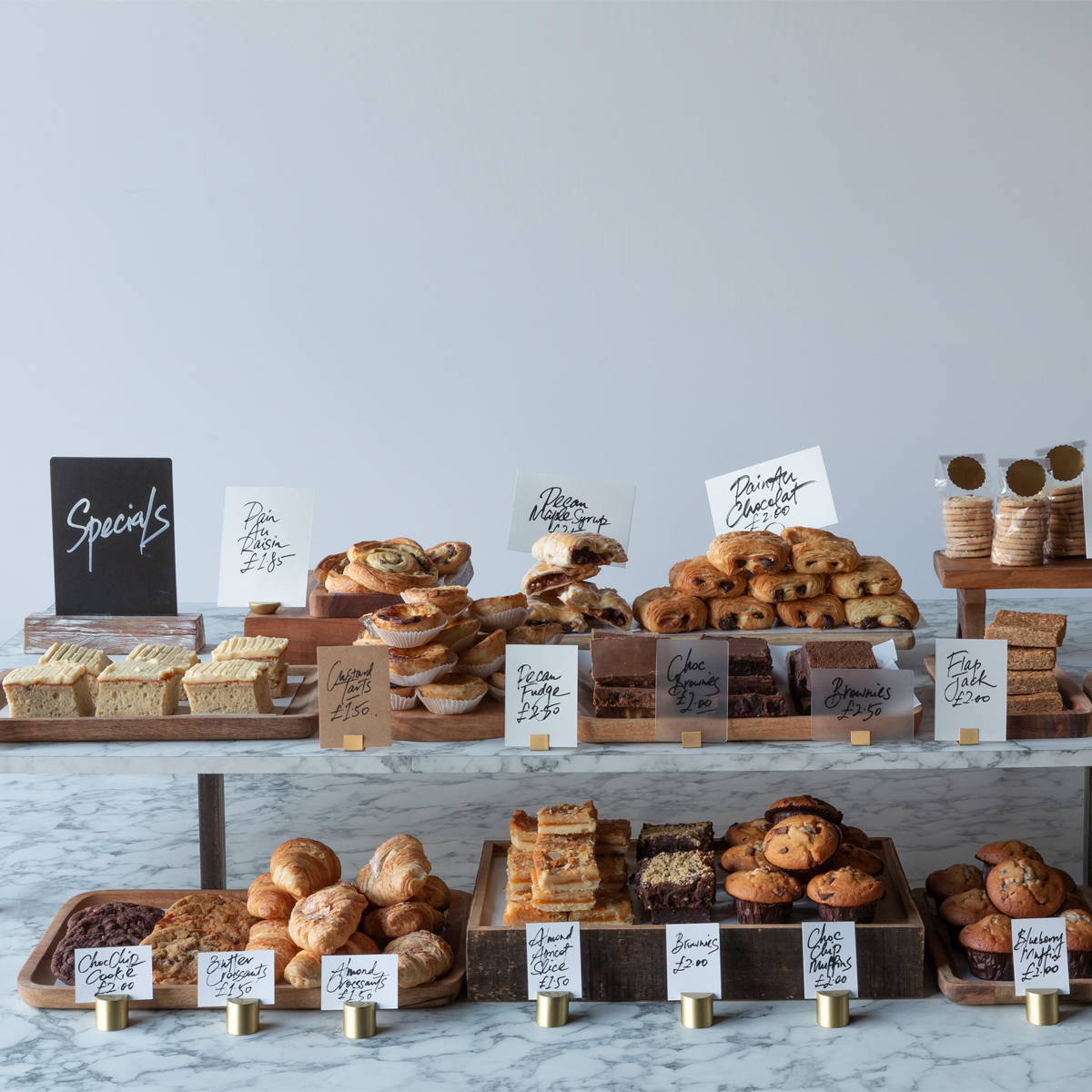 We're all guilty of it, but we cannot expect our customers to be mind-readers, so don't forget to add pricing labels to your products.
1/3 of all sales are lost due to poor ticketing and pricing. So it can never hurt to give your in-store communication a health check and ensure you're not losing out.
More often than not, if a product looks too expensive, the customer won't want to ask for the price. If you're busy with someone else, then the other customer won't bother waiting and will walk straight out.
Don't lose them to chance.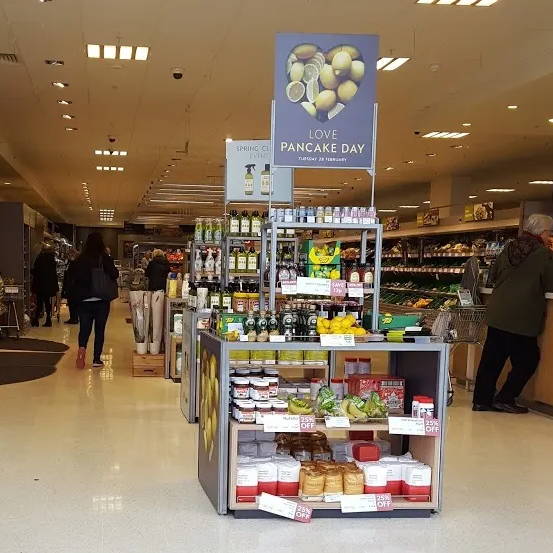 Promotional signage is persuasive and can directly influence customer flow and interactivity with product in danger of going unnoticed.
In-store, hotspot signage is great for pushing products you want to highlight and promote. It is especially beneficial when combined with seasonal events, such as Easter and Christmas.
At Wines Direct they promote their Christmas lines "by turning the tasting area of our store into a section purely for Christmas gift sets. For customers specifically looking for gifts, it narrows a 2,500 sq ft store down to a simpler section to shop. It makes shopping easy and hassle-free for the customer. I'd always recommend retailers consider changing and adapting their space from time to time, especially at Christmas".
They are also great conversation starters and help build relationships with your customers.