To Maximise a Small
Retail Space
Space is expensive, so don't be frustrated if everyone else seems to have masses of space and yours seems more limited.
Less space means probably less staff, but more ability to see and interact with customers, providing a more personal service.
You have the advantage of focus, as well as less rent! Even the smallest space can convey your message and wow your customer.
And you can use this to your advantage with these tips:
1. Identify your best in show
There'll be a primary reason that a customer has come into your shop or café, so identify which of your products have pulling-power and maximise that. Create a display close to products you want to showcase and that go perfectly with that top product. Don't dilute the pulling power by adding in too many suggestions - this will just confuse and overwhelm customers. Make sure this irresistible add-on is clearly priced, so the customer can instantly act on impulse to select it.
A smaller space means you need to be more selective and curate the perfect range of products. Don't dilute your careful choices – pick one brand of preserves and stick to it as your recommendation to your customers. This way, you'll build their confidence in your expertise and their trust will earn you greater sales.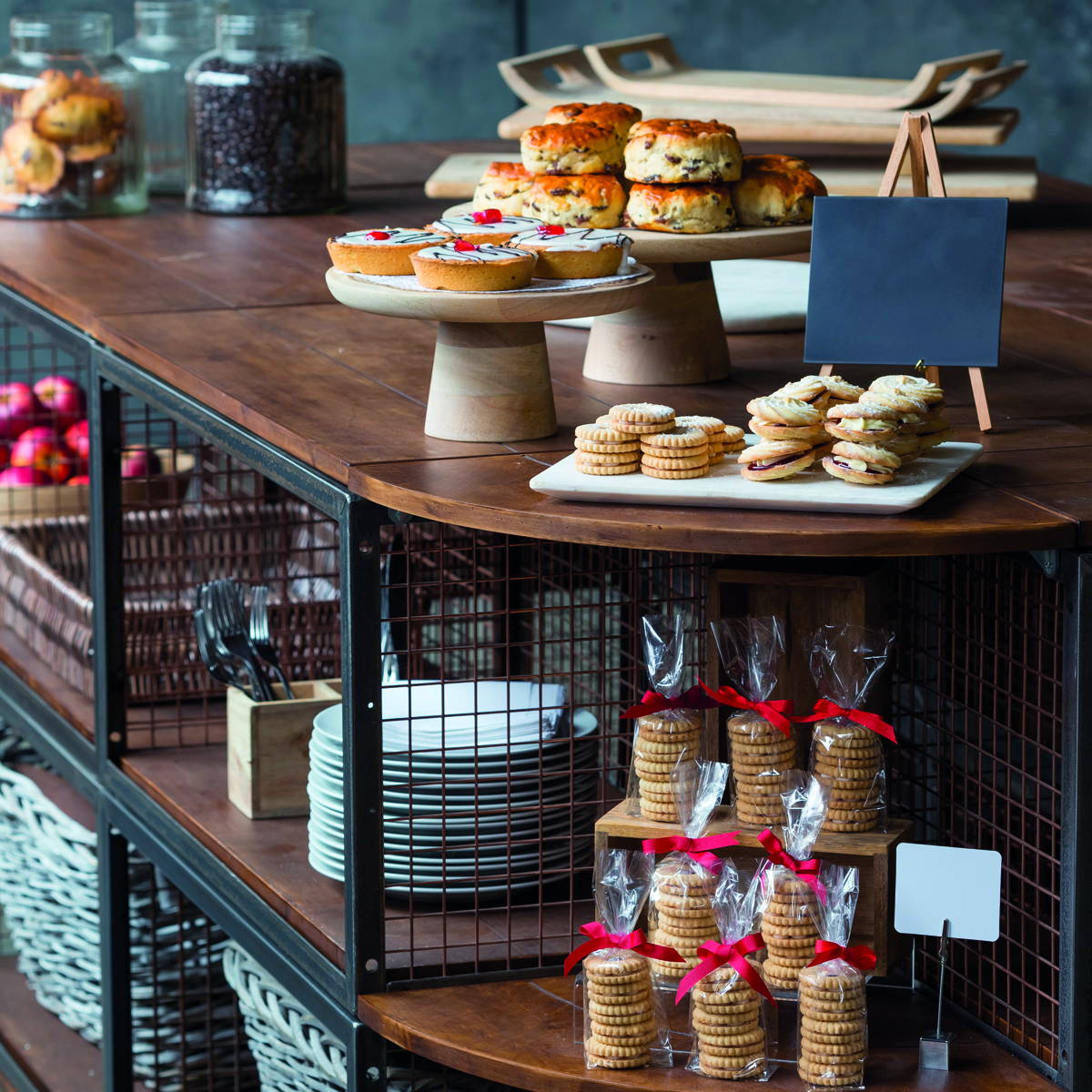 If you have less shop-floor space, then resist the urge to go for isles of shelving, reminiscent of a supermarket. Instead opt for island display units that raise those products you most want to be seen (e.g. best profit or sales value) to eye-height, thereby providing an interesting 'island-hopping' experience for your customer, as they work their way towards their primary purchase or the till.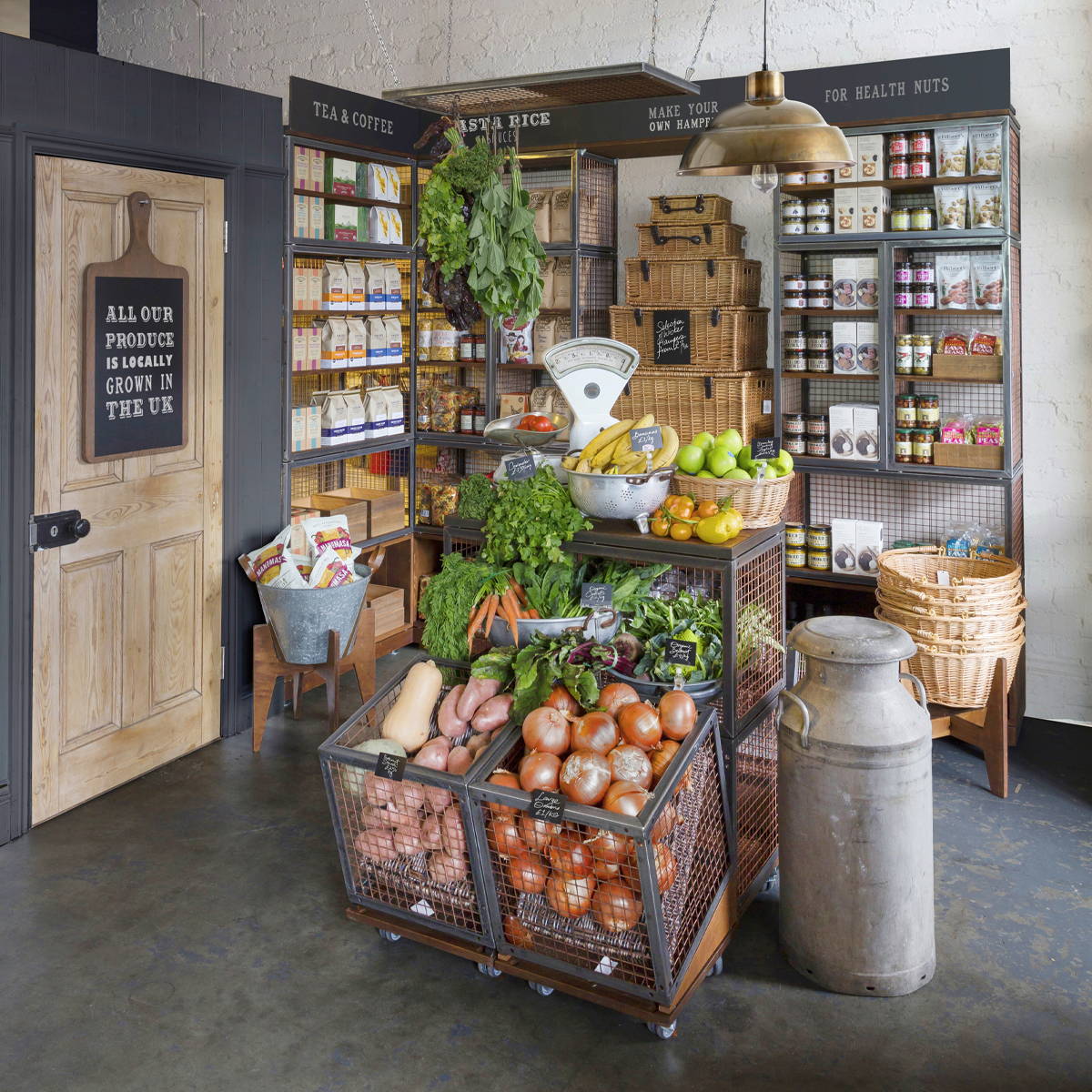 Lines that generate less return but that you need to sell (keep these to a minimum) should be away from this valuable, primary space. Consider crates beneath tables, lower level shelving, or even shelving behind the counter.
4. Create a flexible space
Flexible pieces of tabling and risers will give you the ability to move things around, re-shape displays and keep the whole area looking fresh, inviting customers to spot something new on each visit.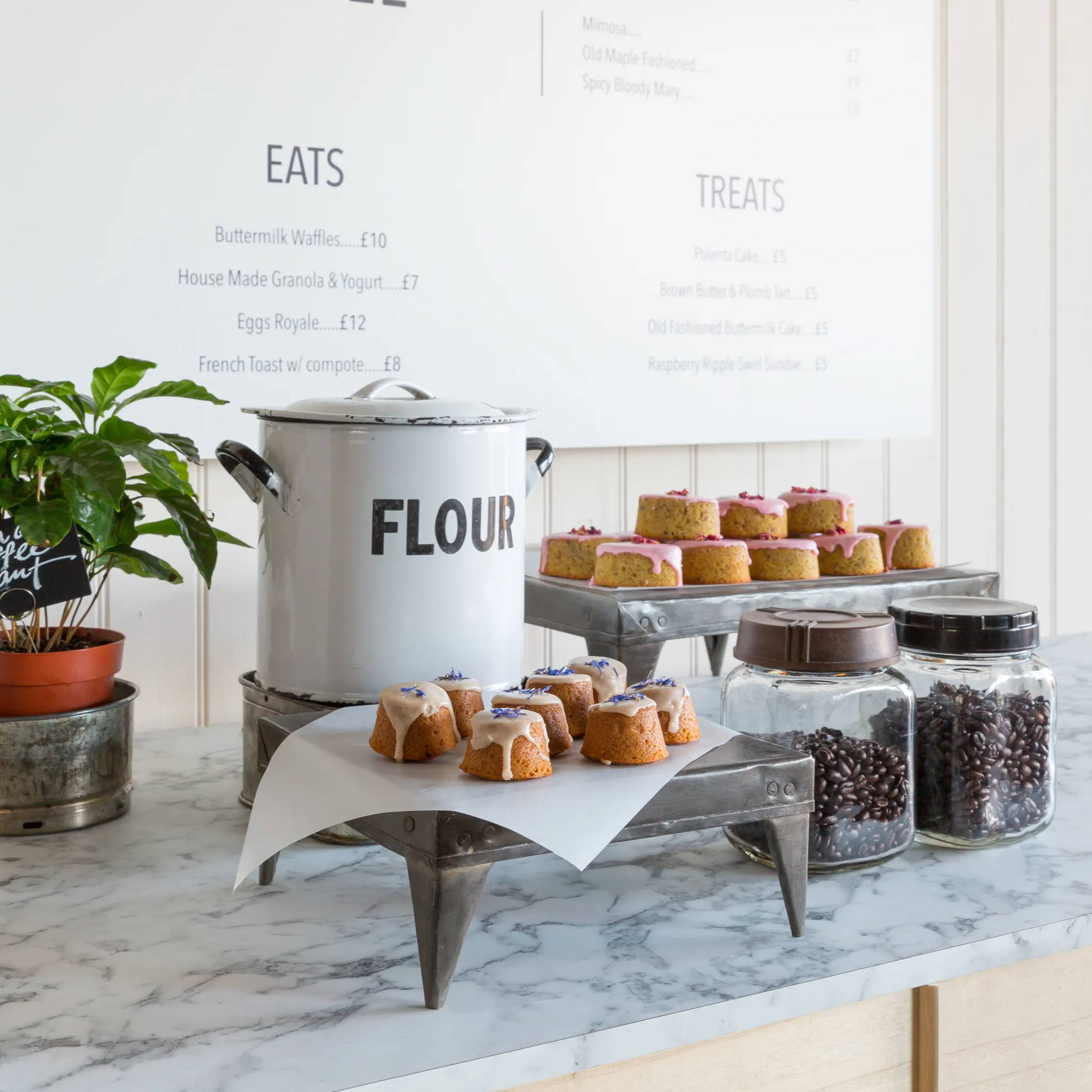 Small spaces mean you have to prioritise. Don't try to display everything all the time. Keep croissants for the morning service only for instance and bring out the Victoria Sponge at 2pm. Make your offer relevant to your customers and then you'll make best use of the space you do have.
Retail Food
Merchandising Consultant

Judy Roberts has spent her career in food and catering businesses, working over the past 15 years in merchandising and product sourcing. Her approach is to help the caterer/ retailer to analyse their menu and food offer to create the most profitable layout, be that on actual counter display or on menus and point of sale.
www.rightproductrightplace.co.uk
judy.roberts@rightproductrightplace.co.uk