Published by ben@wbc.co.uk BigCommerce on 31st Oct 2023
10 THINGS YOU SHOULD KNOW ABOUT WICKER
Few things in life are quite as indulgent as receiving a wicker hamper filled to the brim with lots of gifts you'd never think of buying for yourself. It's the ultimate luxury.
Despite being a relatively traditional gift, wicker hampers still accounts for a remarkable level of sales in the UK with quality wicker very much in demand.
Whilst there's something thoroughly British and nostalgic about wicker, a lot of its popularity can be attributed to the ongoing use it offers well after the contents have been devoured. When you send a wicker basket, you're sending two gifts for the price of one. But even more attractive than that, it's straight-up environmentally sustainable too. That's great news for us eco-warriors.
We investigated how wicker is made and found a bunch of hidden benefits that explain why wicker is still a WBC must-have product. Here are 10 things you should know about wicker.
Willow and wicker are essentially the same thing. Wicker is made from willow, and willow is what it's called in its raw, natural, harvested state.
What you might be tempted to think of as a traditional willow tree, is nothing of the kind. The willow used to make wicker baskets and hampers actually looks more like a fast-growing shrub. It's grown from ground level and cut back each season making it a perfect cash crop for the community that grows it.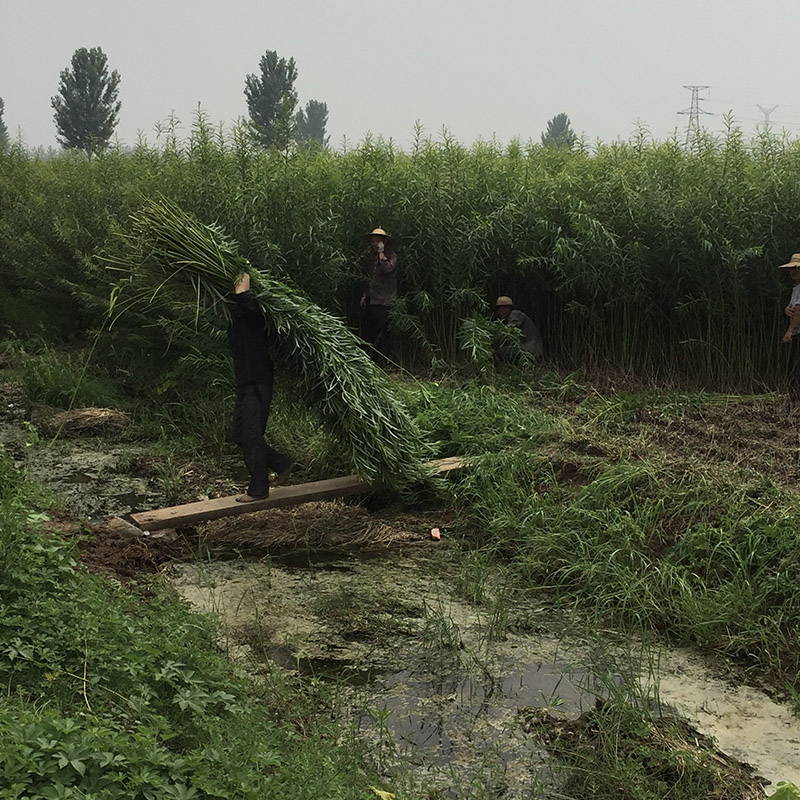 Wicker grows prolifically throughout the Northern Hemisphere. It's native to China, which is where ours comes from. Wicker related products like baskets, trays and hampers are the main source of income for villagers, so it's good for the wider community too.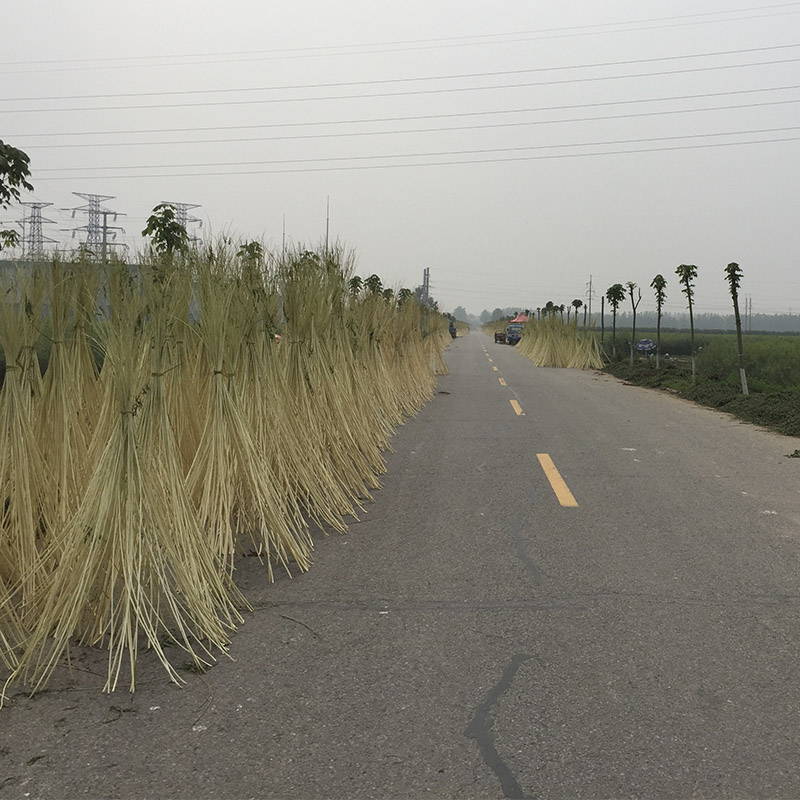 It takes roughly 6 months to grow a crop. Once ready, it's cut down leaving the roots and stems in place so that the plant can start growing again over the next 6 months. Our willow is grown in the autumn, which is where it gets its name from, Autumn Willow.
There are many types of wicker on the market, but at WBC, we've chosen to pay a higher premium for Autumn willow because of its strength, flexibility and luxury properties. You'll always know with us that you're getting a top-quality product every time.
4. WHERE ARE WBC'S BASKETS MADE?

WBC's wholesale wicker hampers and wicker baskets are made at our production facility in the North East region of China.
That's far away for sure, but it's important to remember that China is its natural habit. It's where wicker comes from and that's positive for the community that grows it there. If a company tells you they grow their wicker here in the UK, they're probably being economical with the truth. Almost all wicker used as gifts in the UK is now sourced from Eastern Europe or the Far East. And while it's unfortunately too cold for us to grow it in abundance here in the UK, our facilities have years of experience working with what is essentially an indigenous plant and one that the communities have been growing for Centuries.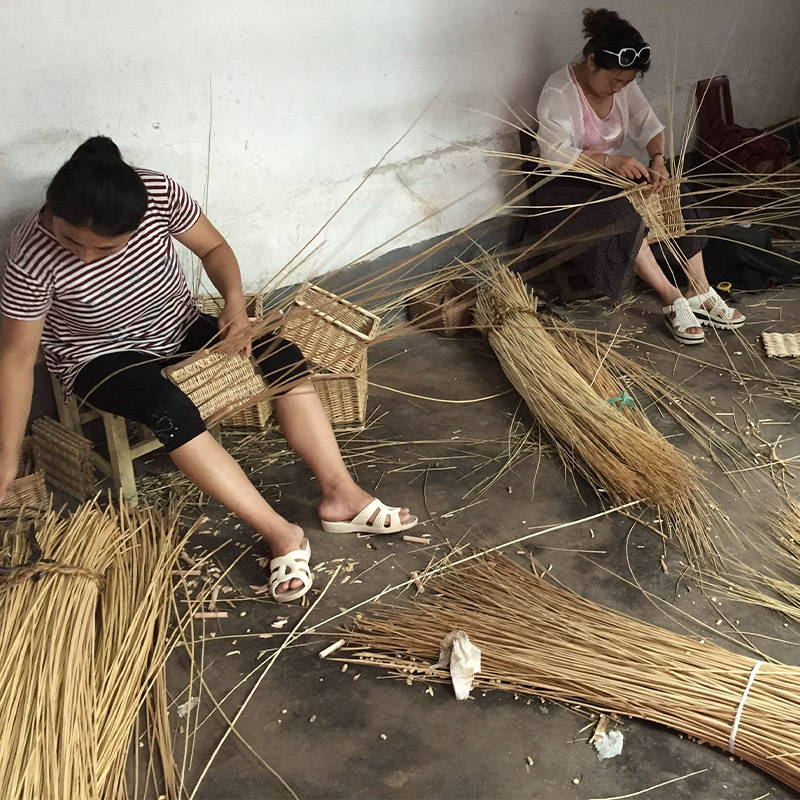 5. IS WICKER ENVIRONMENTALLY SUSTAINABLE?

Absolutely! Wicker is grown in abundance and directly contributes to the community in which it's grown. We used to varnish our baskets to make them look darker but scrapped that in favour of boiling the willow to achieve the same results but with a more natural production process.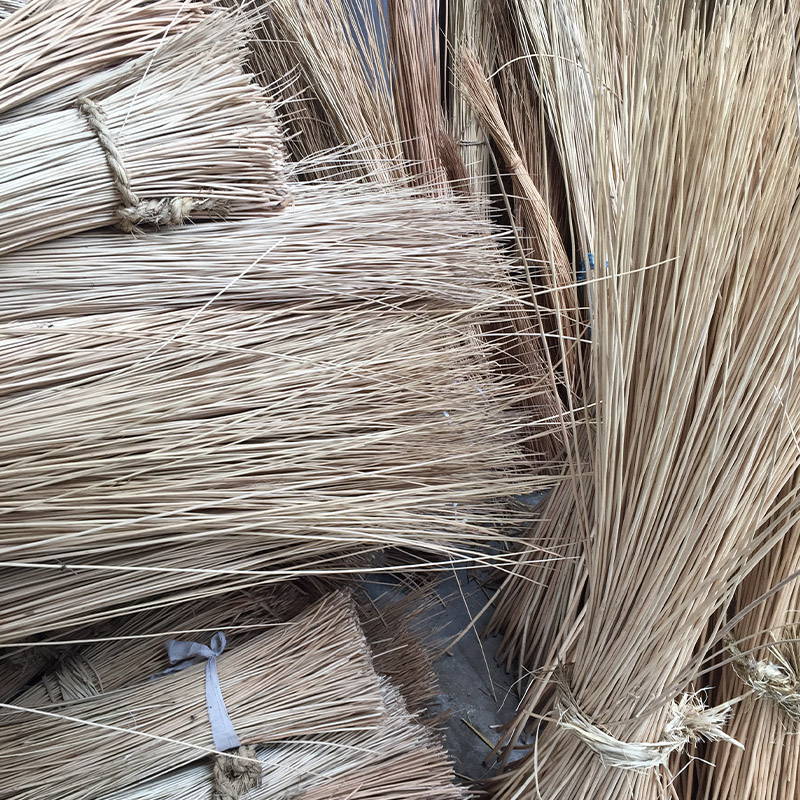 Because wicker is made from a natural product, given time it will naturally biodegrade, although you'll need to remove the faux leather straps and dispose of those separately. But before you consider chucking such beautiful handmade products in the compost, remember, the beauty of wicker is its longevity. Repurpose it instead. Use it in the house for storage or give it away again, not only is that better for the environment but it adds masses to the value of your gifts.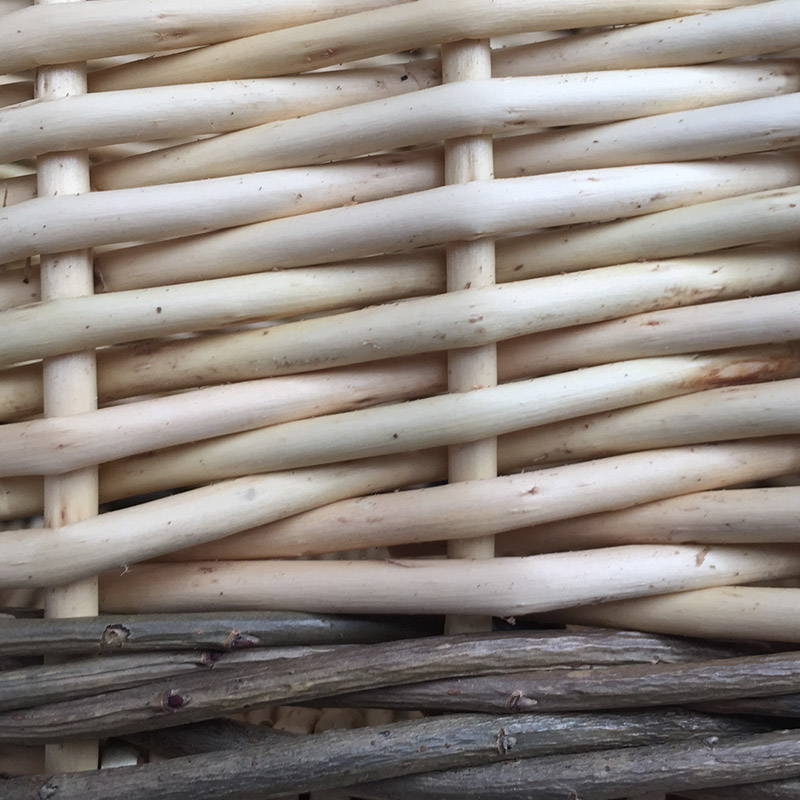 Check out wikipedia and you'll find that wicker is one strong sturdy material. It dates back to the Roman era who used wicker baskets to carry the bricks used to build Pompeii!
Then just think about the stand alone furniture made out of it; tables and chairs - a hamper full of bottles is nothing!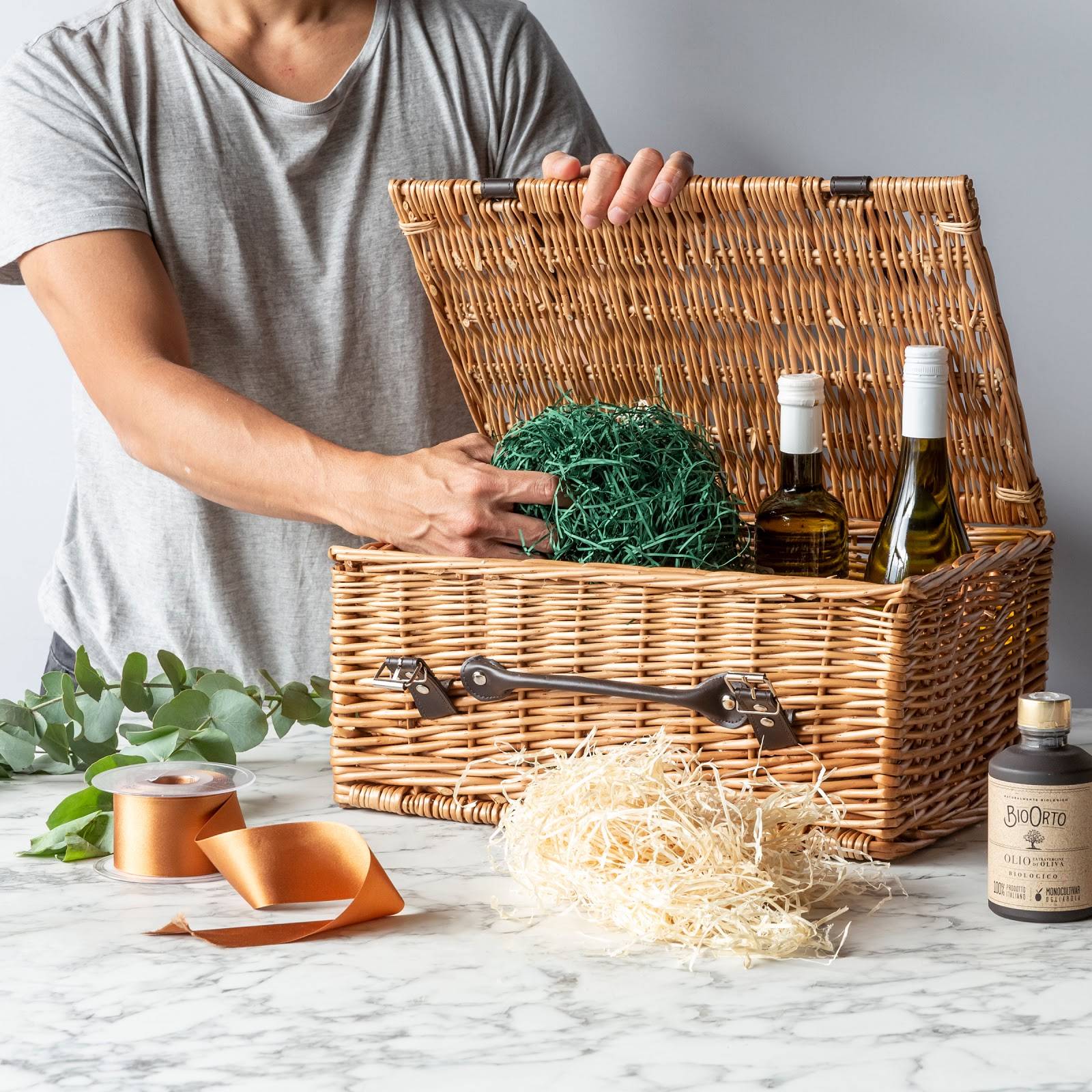 Our wicker is boiled for 6-8 hours to achieve its rich golden finish.
All sealants and stains are entirely water-based so that no nasty varnishes and chemicals are used in the making of it.
We'd recommend ensuring the contents you put in them are sealed though so they remain fresh and in good conditions. Some of our wicker baskets and trays come with linings that can also be used to stop fruit bruising in transit.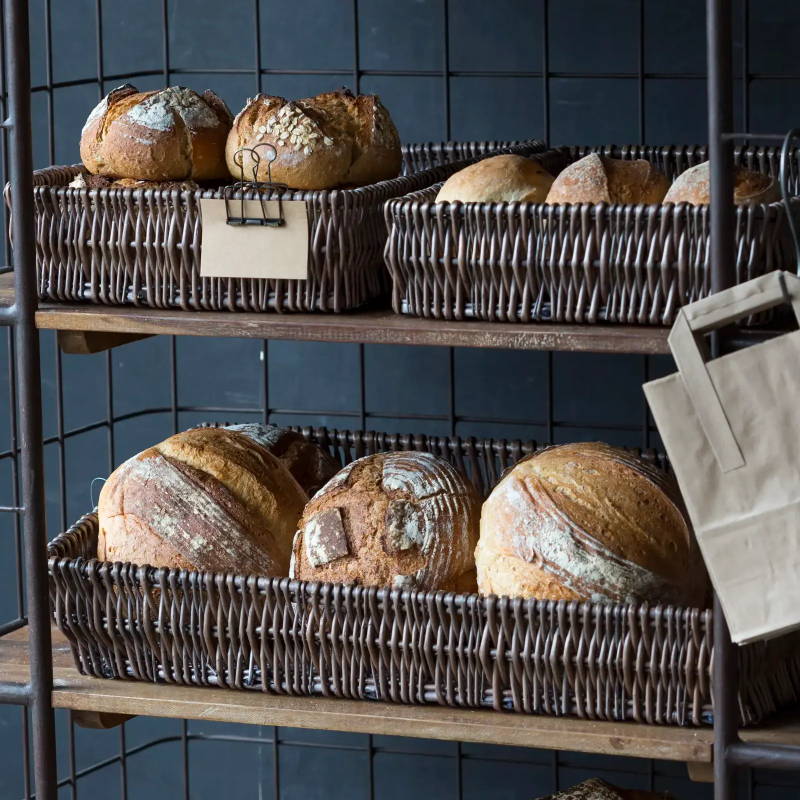 9. WHAT'S THE MOST ECONOMICAL WAY TO BUY?

The great thing about buying wicker from WBC is that you can buy it in single quantities. Buy as little or as much as you like.
However, if you're a regular purchaser, consider buying in bulk.
We have favourable bulk buy savings to be made when you opt for pallet loads, just ask our team for a quote!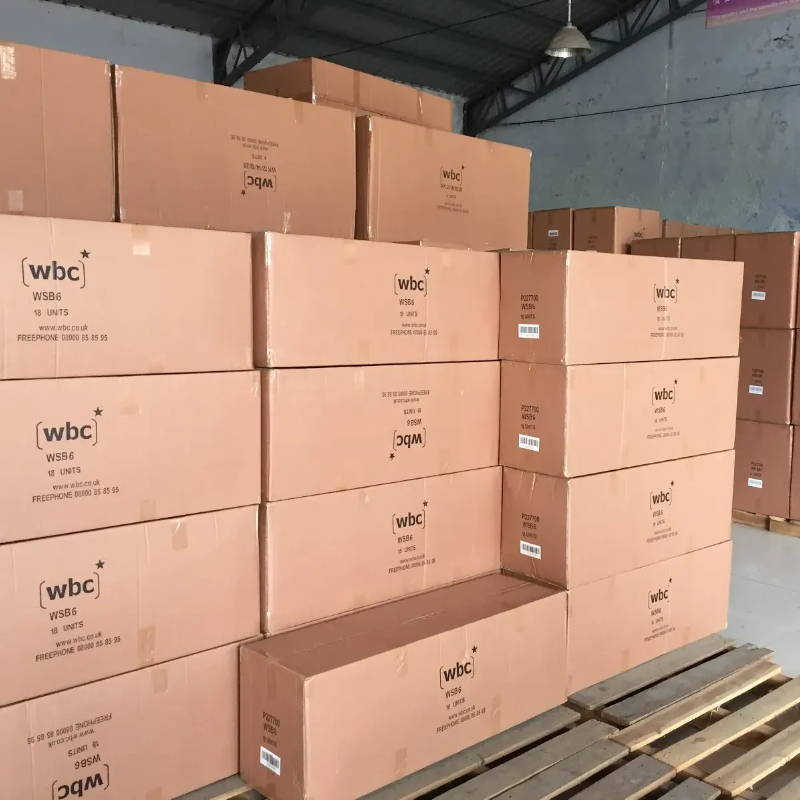 10. IS WICKER EASY TO CLEAN?

Wicker baskets tend not to like too much water, which can weaken and discolous this natural fibre.
If your wicker is coming out of storage or sat on the shop floor, simply wipe it down regularly with a clean cloth or vaccum our dusty corners or debris between the weave.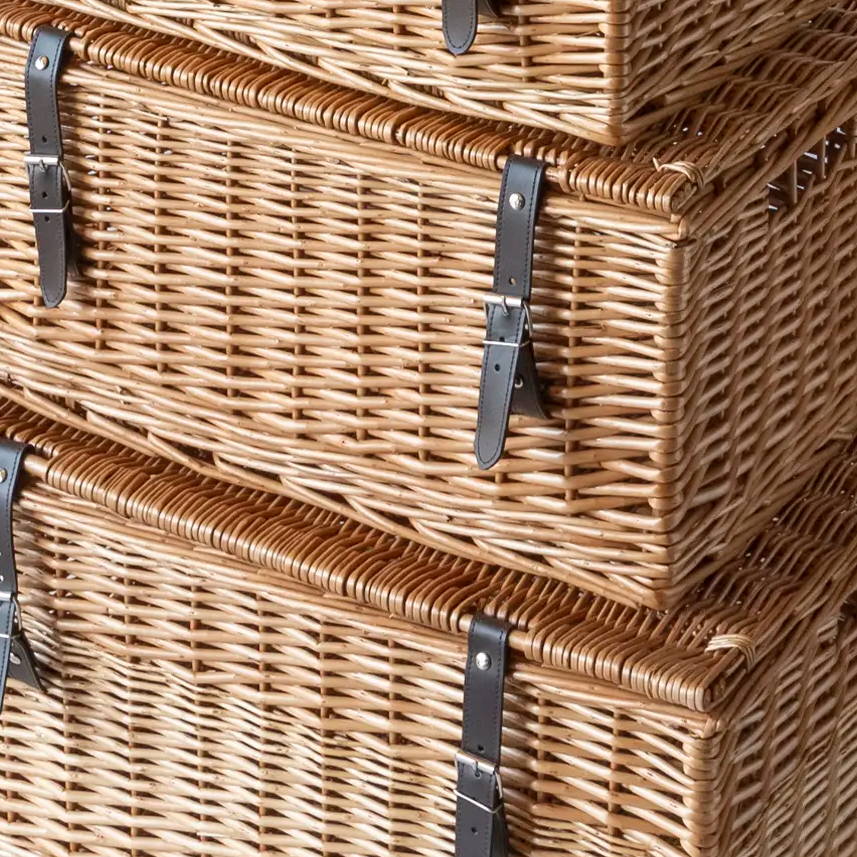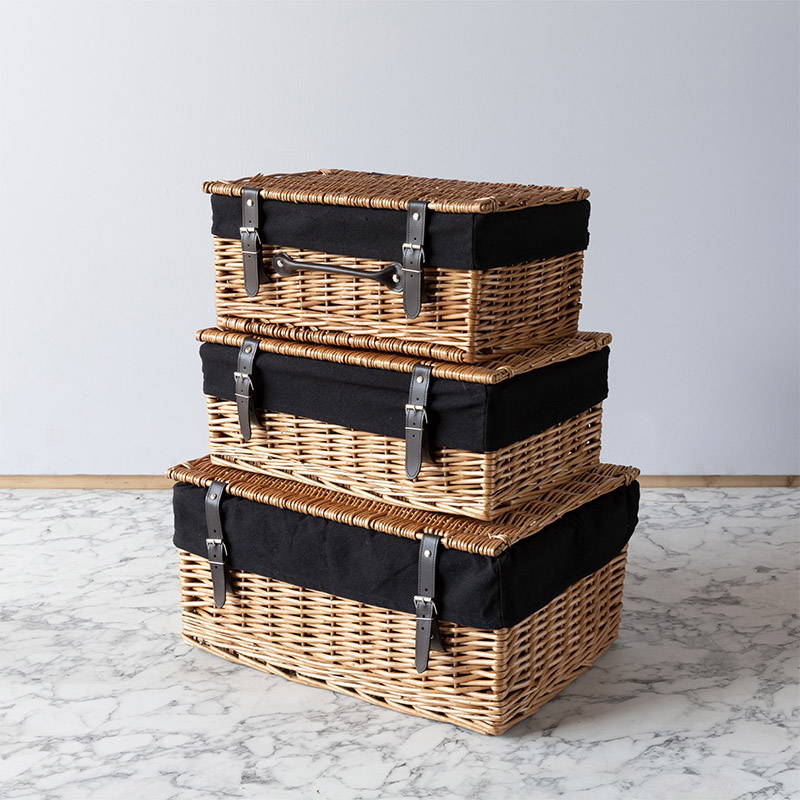 WBC offers a Bespoke Service which produces high-quality gift packaging, including wicker baskets, in large volumes to customers across Europe.
Your bespoke gift packaging, customised gift boxes or wicker baskets are shipped by the container load with the option to organise your own shipping and pay in USD.
It means you are buying directly from the factory, at factory prices; cutting out the middleman and still dealing with the WBC trusted brand.
Our Bespoke Service is a service tailor-made to your needs, and with it comes confidence backed up by the WBC name and guarantee of quality.
We know each factory intimately because we have people on the ground. We visit regularly, and we can vouch for where your product is being made and by whom. And we always ensure conditions meet required international standards.