RECYCLE SHREDDED PAPER
FOR HAMPERS
Hamper shred & fill is one of your gift packaging essentials.
Shredded paper for hampers is an essential building block for hamper making and gift presentation. It helps you stuff hampers, showcase products and protect goods inside, all at the same time. It's a clever bit of kit which is probably why some professionals call it "intelligent fill". Our customers often ask us how environmentally friendly shredded paper is, and how to dispense with it afterwards.
It's a good question since according to Ipsos Mori, "half of all consumers place recycled packaging at the top of their wish list", yet three in four of them admit to not knowing what types of packaging materials can and cannot be recycled. So, can shredded paper be recycled? How do you get rid of it cleanly once you're finished with it?

Here's WBC's low-down on how to recycle.
---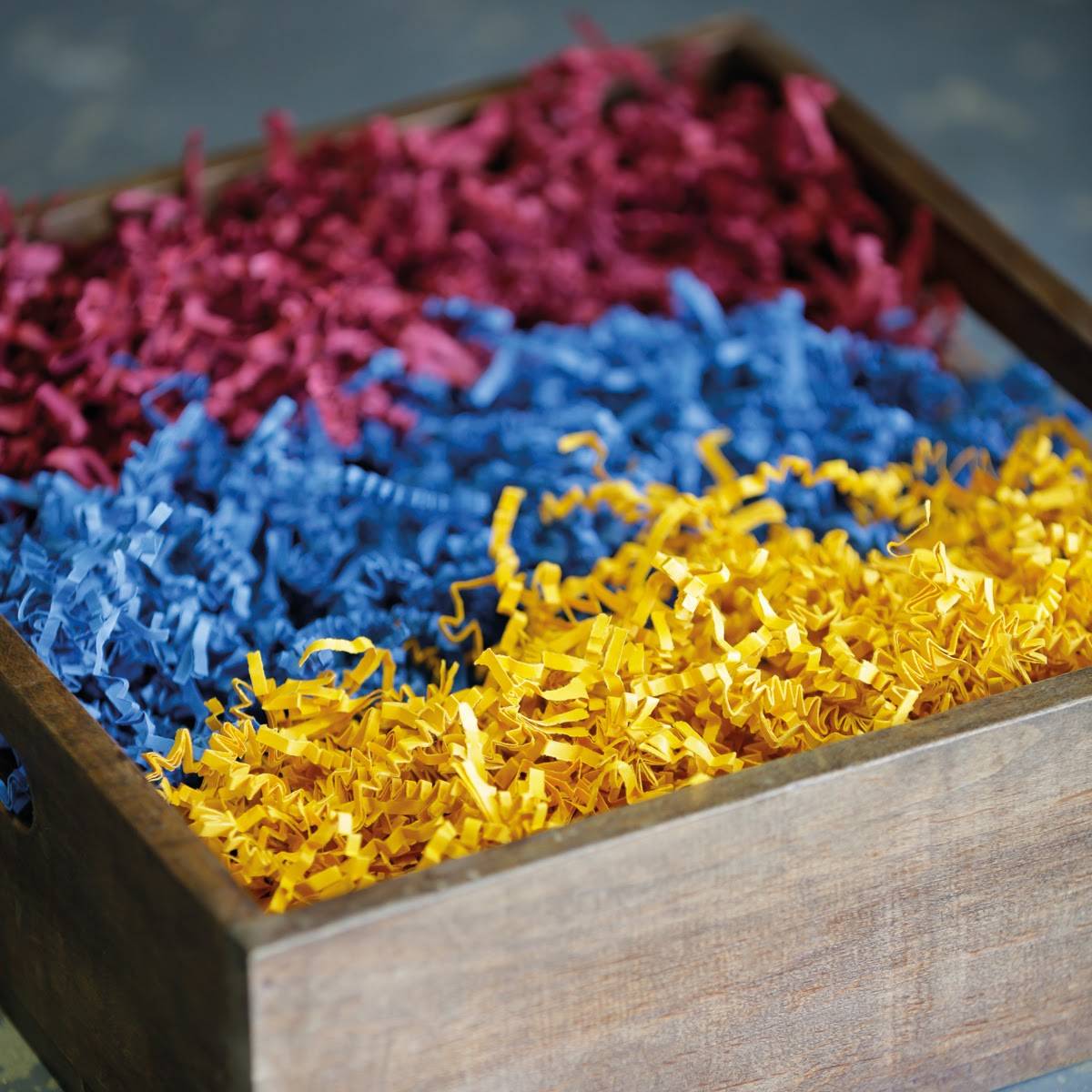 The short answer is, yes. It's natural paper after all. But before you even talk about recycling it, the great thing about shredded paper is that it's made from a high-recycled content already. Some colours like kraft are made from 100% recycled content, the rest of the colours with no less than 70% recycled content. That's good news for sustainability.
All of WBC's SizzlePak and Very Fine Cut ranges are 100% reusable, recyclable and biodegradable too. But how do you recycle it?
While shredded paper is commonly collected along with your usual household recycling collection, not all local authorities and councils will collect it for recycling. Some recycling depots and paper mills are not able to process it in the same way they would a sheet of paper. Turning used paper into new paper requires strength in fibres that shredded paper lacks. So check online with your local authority to see if yours does, especially if you have a lot of it.
If your local council can't collect it, you can still recycle it by finding a paper bank in your local area. Paper banks are usually located in supermarket car parks but if you can't find one, take it to your local refuse or recycling centre yourself.
---
Before you dispose of WBC's shred and fill, we recommend placing it in its own bag to stop it from mixing with other waste. If you can find a large paper envelope or fabric bags even better, but if it's a big plastic bag, make sure it's translucent so your recycling company can see the contents and make certain they're transported and processed correctly.
---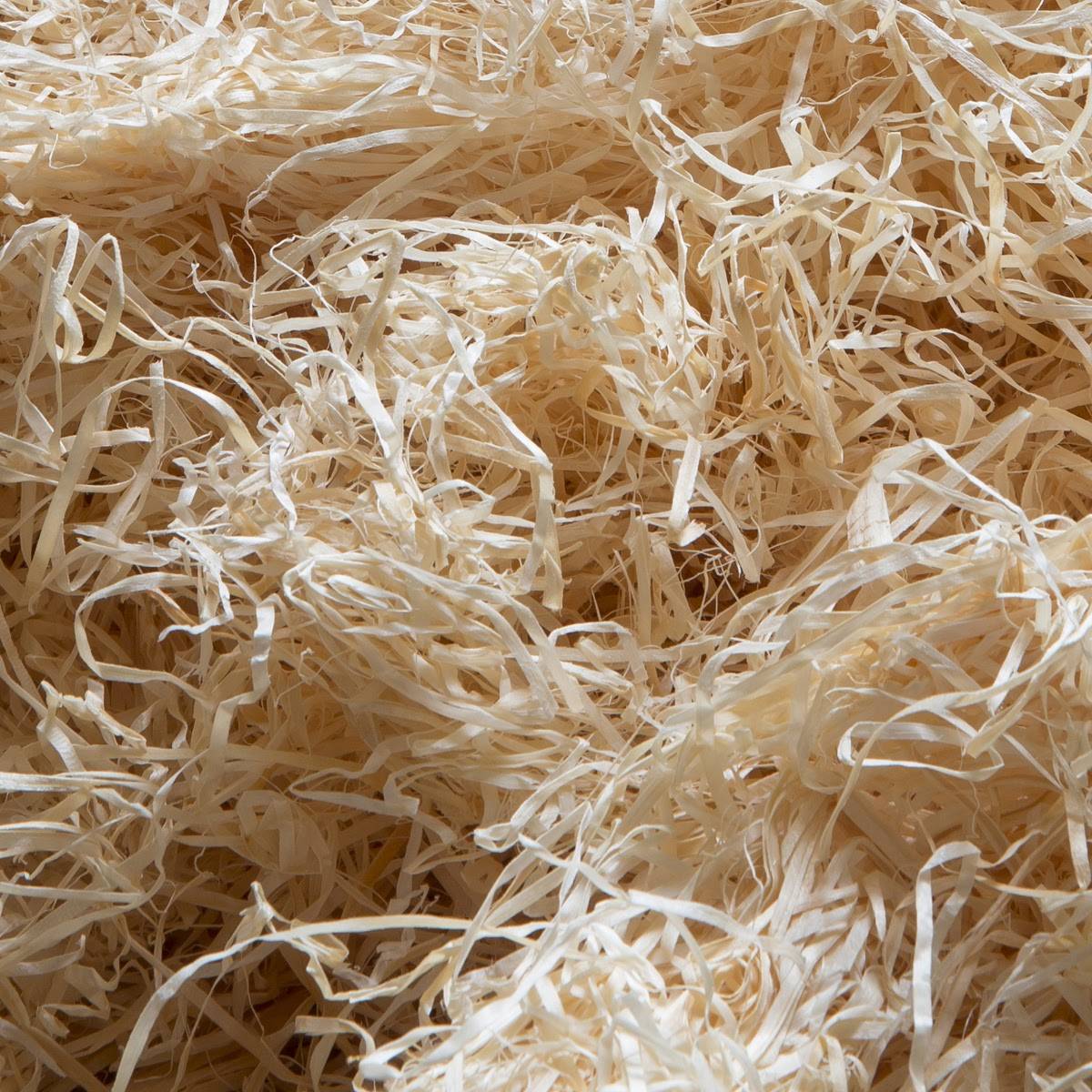 WBC's Wood Wool can be recycled, reused, composted or burned completely.
Wood wool is made entirely from natural spruce wood cultivated from European forests that are certified according to the PEFC (Programme for the Endorsement of Forest Certification)
No chemicals are used throughout any part of the manufacturing process and for that reason, it has been approved for use in food packaging and able to come into direct contact with food, without any restrictions.
---