CORRECTLY SEAL A
BOX FOR COURIER
SAFE TRANSIT

Sending bottles and cans of wine, beer and spirits through the post is a trickier process than you'd think and couriers don't make it easy.

The good news is that as long as you use the correct protective packaging for the job and learn how to safely pack your transit boxes, it's a much easier affair. Not only will it ensure maximum protection, but will also maximise the chances that your courier will take your liquids in the first place.

WBC's Pulpsafe range of 100% biodegradable, compostable and recyclable shipping boxes for wine, beer and spirits is courier approved by the DPD network, but there are some basic best practices for wrapping and packing, that need to take place forDPD to approve your parcel.
---
When it comes to sealing postal boxes, whether it's repacking cases, transit packs or any kind of shipping boxes for bottles, it's important that you get into the habit of using the proper method regardless of what you're sending. When sending bottles through the post, we recommend using the industry-standard H-taping method for security and safety. Remember, one broken bottle can ruin an entire pack.
1. Before placing any bottles or cans into your pulpsafe shipping boxes, make sure you tape up the bottom first. It might sound obvious, but no one wants precious wine all over the floor. Tape the bottom using the H-Taping method below and never interlock the flaps of the box when you tape it as that reduces the strength.

2 . To H-tape simply apply your packaging tape across all of the boxes' open seams. That will make an H-shape across the top and bottom of your box – which is where the technique gets its name "H-tape method".
We've added a simple diagram below

Not only will H-taping keep your box safe in transit but it's the method used by most courier companies, including DPD. It's also good for security as it will show any evidence of tampering due to the quantity of tape that would have to be removed to open the parcel.
---
The quickest and easiest way to seal a shipping box is to use a handheld packing tape dispenser which you can pick up online from WBC. The dispenser or tape gun applies the tape tightly to the box and helps reduce tape waste.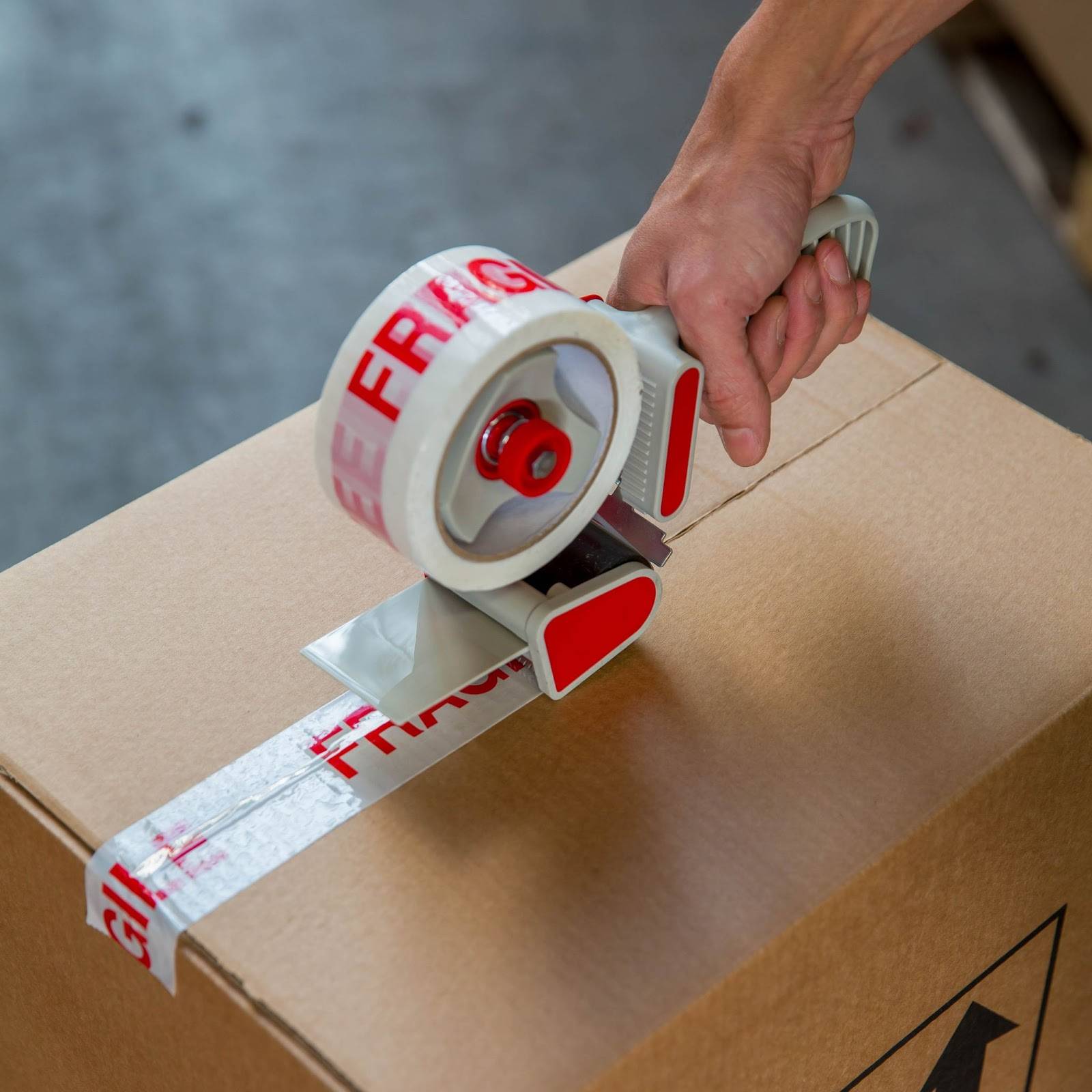 If you'd like to swap your current transit packaging to 100% green courier approved Pulpsafe, or our full range of UK packing supplies visit wbc.co.uk or call our experienced transit packaging team on 2020 7737 9500 or sales@wbc.co.uk. No minimum order & Free Next Day Delivery on orders over £150.

Happy Packing!
---