Published by ben@wbc.co.uk BigCommerce on 9th Nov 2021
6 CHRISTMAS MERCHANDISING IDEAS
YOU SHOULD BE TRYING


During the pandemic, 63% of us moved our shopping online. Whilst online shopping is still big business, customers are finally returning to the high streets.


That means that as you enter this Christmas season, improving all the customer touchpoints you offer, will make a difference to your festive success.


We asked retail specialist, Eve Reid from The Metamorphosis Group for a few simple merchandising ideas that you can employ now to help you maximise every commercial opportunity this season.
---
(Slide to see the difference)
IMPROVE YOUR PAVEMENT POWER

You have just seconds to capture your customer's attention.
As the first point of contact, your store façade plays a crucial role in the overall retail experience. It is the face of your brand.
Storefronts come in many shapes and sizes and your goal should be to create a unique experience right from the outset.
Is there an opportunity to create a warm welcoming atmosphere for your customer using your entire window and entranceway? If there is, you'll leverage what we in the industry call 'pavement power' or 'kerb appeal' and it will entice customers into your store.
Brand visibility is key. Use your signage, windows and entranceway to get your message across. Highlight your specialism. Show potential customers exactly what you have to offer them.
Dressing your facade with planting, props or fixtures (such as awnings) will add some external theatre and help to make your store look inviting.
---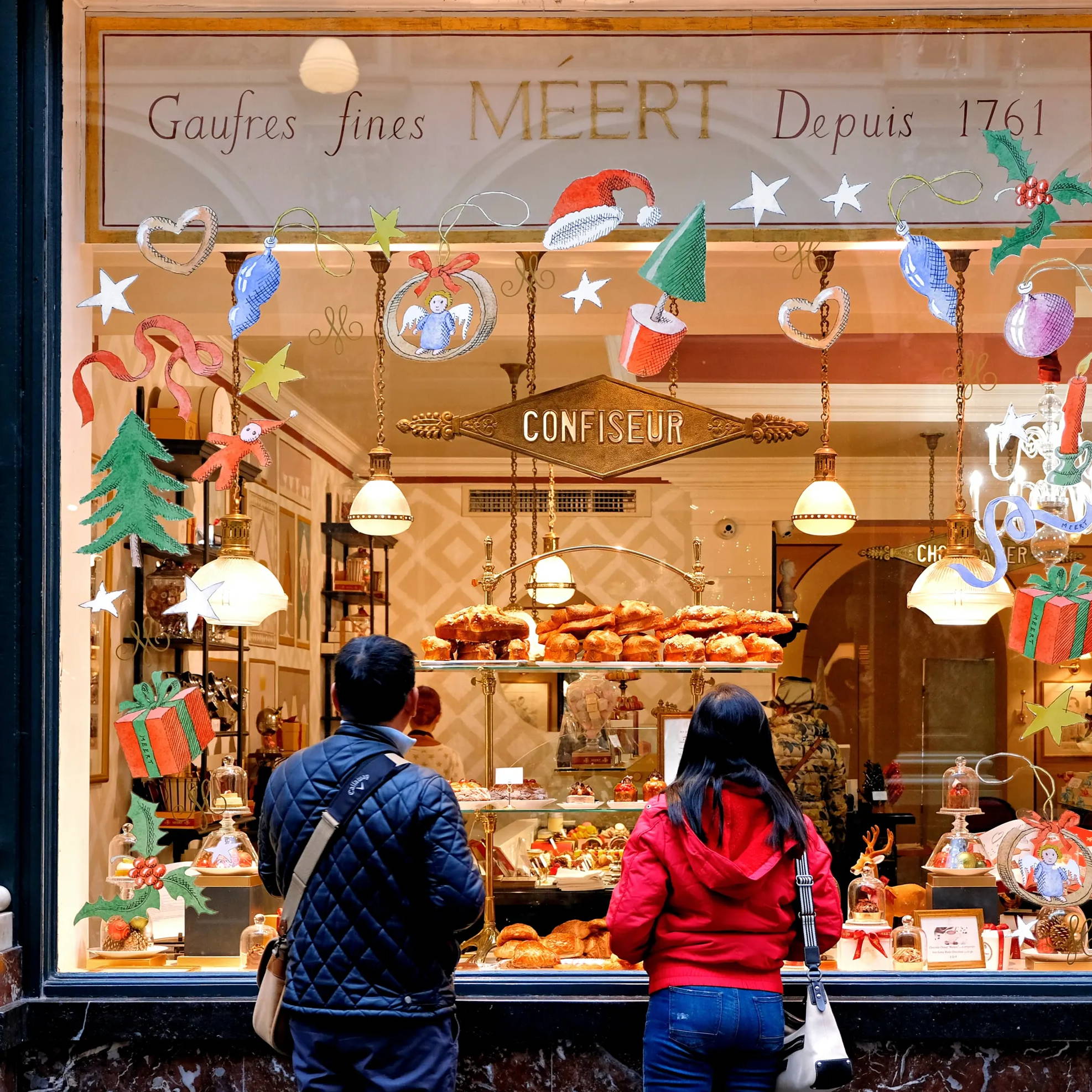 Try this. Stand outside your store for 15 minutes. How many people walk past? Are they looking at your windows? Where are they looking? Look, learn and take notes. Observations can lead to small changes, and small changes can lead to HUGE success.
Windows used to be just another place to push products and attract attention but today they need to do much more than that. They are the window to the soul of your business, communicating your values, services and solving customer problems.

Push the RIGHT product
In order for your window to be commercial, it is really important that you are presenting 'the right products' at the 'right time.

Your windows should be used to actively "Push" products of your choice. Unfortunately, all too often retailers tend to make these product choices based on gut feeling, instead of fact. That may work well for you, but just imagine the success you could have if you did the research beforehand and were really informed.

If it's available to you, take a good look at your data. What sells well for you at any given time of year? It may just surprise you.

Be Consistent

Don't forget, you have more windows than you might think. Today everything from social media platforms to email marketing and loyalty programs are platforms that offer a window into your brand. Consistency across them all is key.
How many windows do you really have?


Facebook

Instagram

Shop

Delivery Van

You

Flyer

Advert



Problem Solving windows

"Help! I have too many windows"
When you have too many windows, consider which ones you want to focus on (i.e. the most prominent). Think about blocking out or 'graphic-ing' the others and it will provide you with even more in-store display space.


"Help! My windows are too big"
If your windows are on the larger side, window vinyls can be used to create an inner frame to reduce the size of the windows.


"Help! My windows are too small"
Small is beautiful. Try using graphics to make a bold statement and frame the window thereby drawing attention to it.


---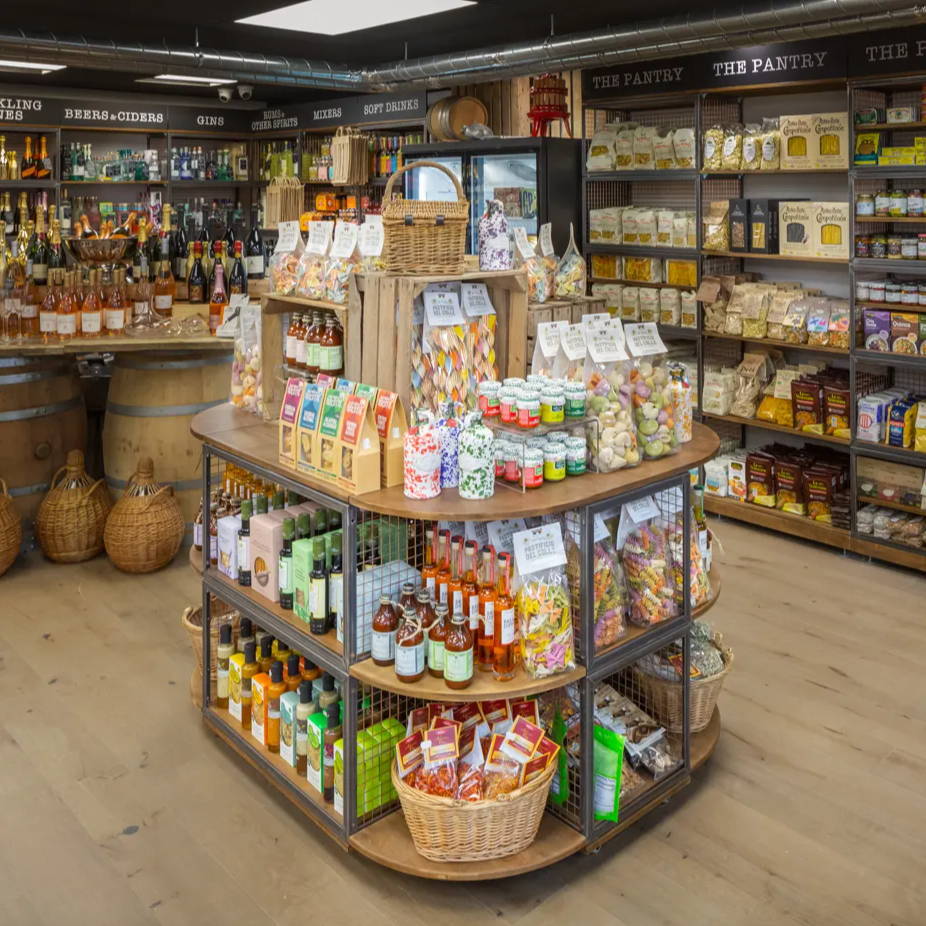 In-store hotspots are great for pushing products you want to highlight and promote. It is especially beneficial when combined with seasonal events, like Easter and Christmas. But now more than ever, with space at a premium, hot spots need to pay their way.

Reserve key areas for products that provide the best return on investment but also communicate who you are and how well you curate your collection.

Retail Manager, Trevor Fisher, from our friends at Wines Direct, says they adapt their space to accommodate specific seasonal hot spots during Christmas.


"We promote our Christmas lines by turning our tasting area into a section purely for Christmas gift sets. For customers specifically looking for gifts, it narrows a 2,500 sq ft store down to a simpler section to shop. It makes shopping easy and hassle-free for the customer. I would always recommend retailers consider changing and adapting their space from time to time, especially at Christmas".


Remember, keeping things fresh is always a great conversation starter and helps build relationships with loyal customers.
---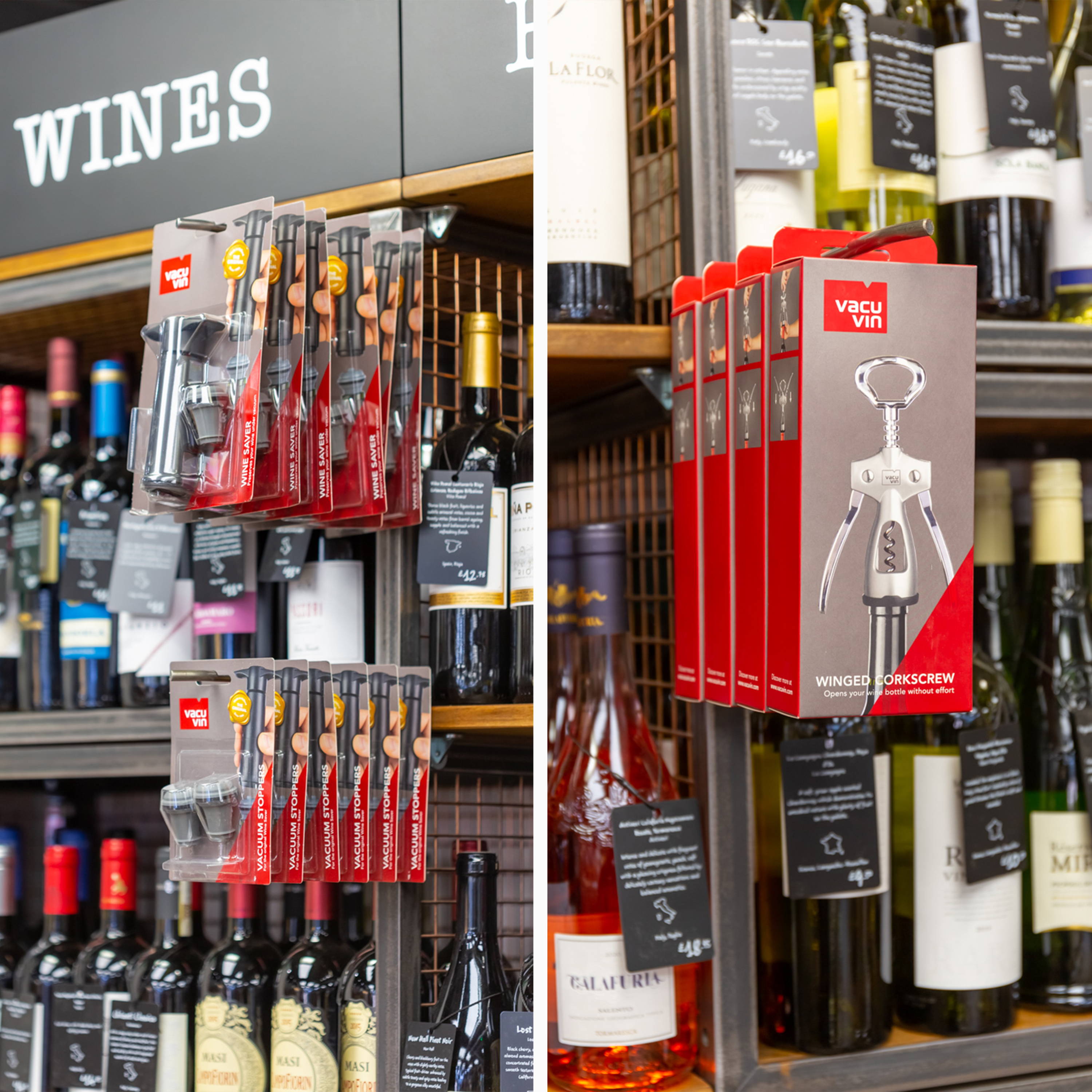 In order to present a strong and memorable visual image, it's important to ensure the structure of your display is just right.

Create strong product groupings, using merchandising tools like retail display stands and countertop display risers to build height and depth.

Remember the old merchandising adage, 'eye-line is buy-line' which really means, make sure your products can be seen. It sounds obvious, but it's something so routinely forgotten.

A few simple risers and countertop units can often give displays all the structure they need. Spacing & framing should be well considered and graphics placed carefully. Create one rule and stick to it, to maintain visual order.
---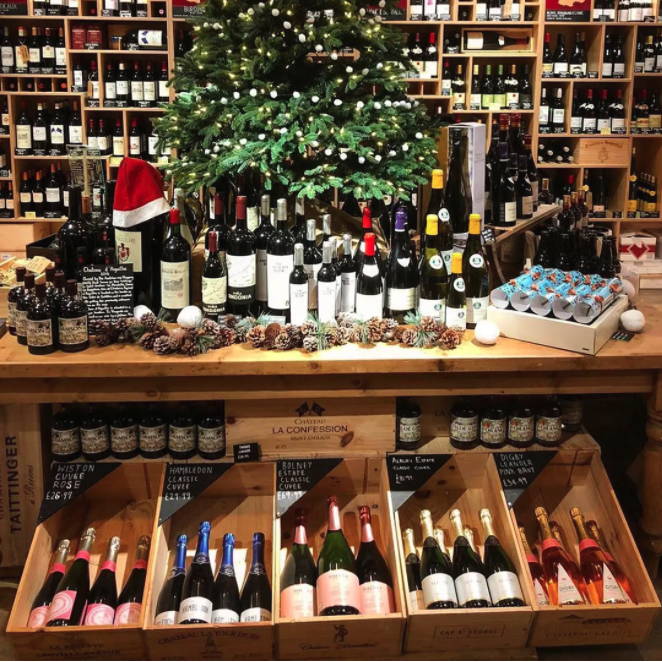 KEEP WELL STOCKED & CLEAN

Everything you do has an impact on how a customer feels about you.

Housekeeping is really important. There is nothing worse than dust collecting. When props are in place for a period of time, dirt and dust collect around the prop itself. Customers notice this. So it's my first rule of good merchandising….

Clean, clean, clean!!

Same goes for empty shelves. Selling out means something is working but it isn't an excuse not to replenish stock and fill the space. The more you can maximise your customer's exposure to a product, the more likely they are to find something they want and, ultimately, make a purchase.
---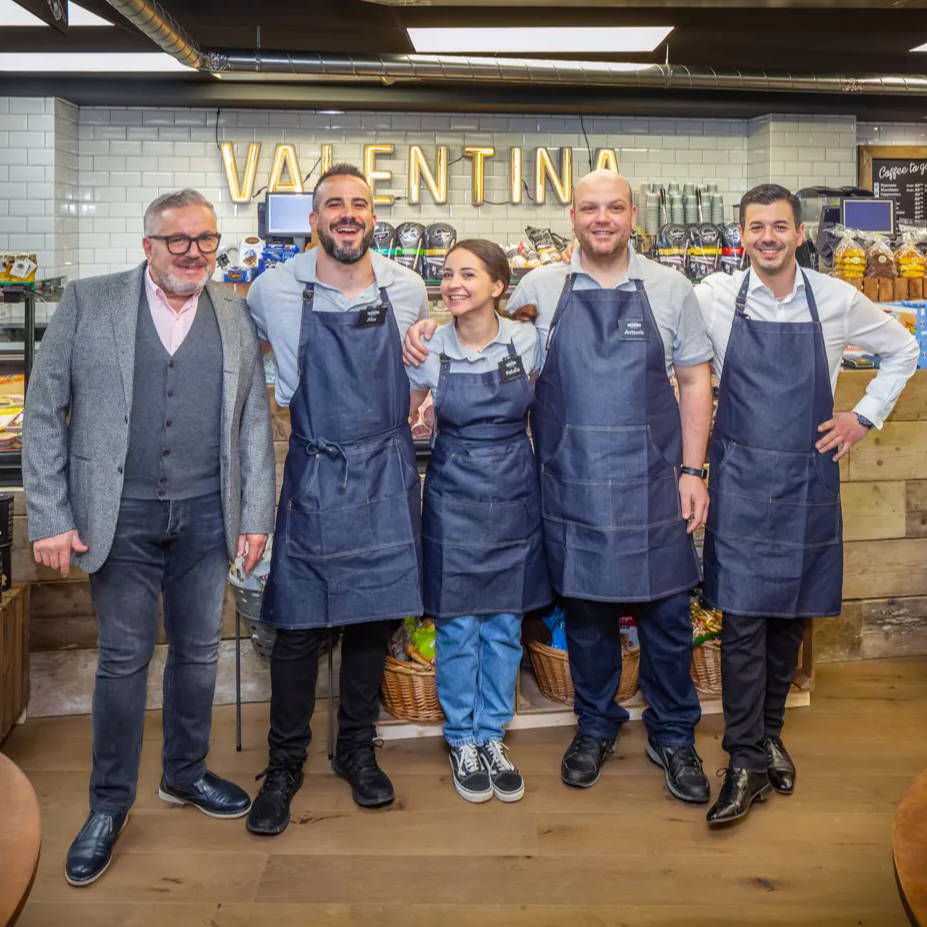 Whatever you do this season, make it a family affair and involve the rest of your team in creating fantastic displays or coming up with product groupings to feature.

Inspiring customers and staff to think beyond that one product a customer has come in for will have a positive result in increasing your basket spend.

Remember, personalisation is a massive trend this season. If you have the space and capacity to create a gift wrapping centre or on-the-spot hamper service, do it, and engage your staff in the process.

Ready to go baskets and gift boxes are easy to have nearby to dress on the spot and the word will spread that you're the go-to for all things gifting. This in itself creates in-store theatre and will add to the perfect seasonal merchandising experience.
---